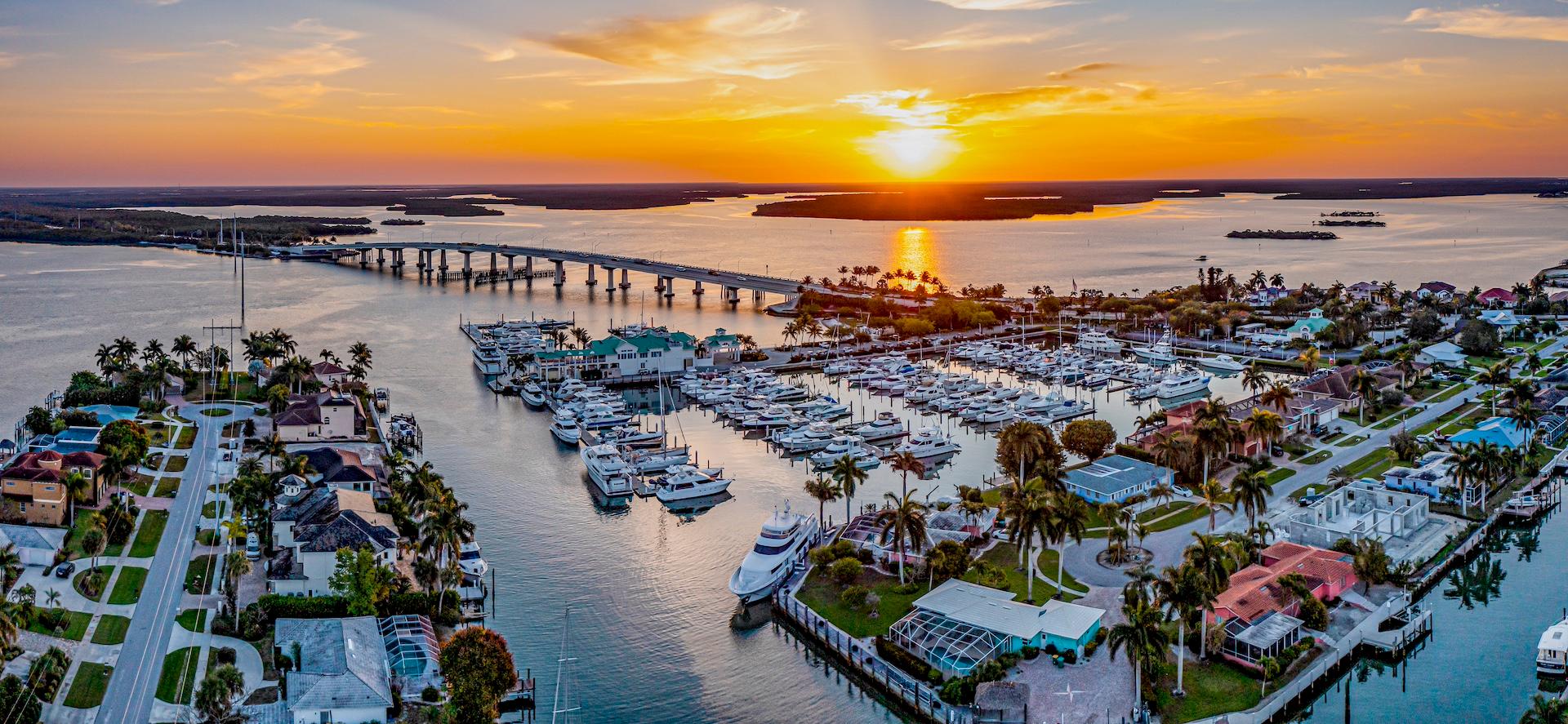 Overview of Florida Assisted Living
Bordered by the Gulf of Mexico to the west and by Alabama and Georgia to the north, Florida is the southern-most state on the U.S. mainland. Famous for its gorgeous coastline, thousands flock to Florida every year to visit its sandy beaches.
The "Sunshine State" is deserving of its nickname. Known for its beautiful weather, the state often relies on sunny days to fuel its tourist economy. Visitors can relax with a trip to the picturesque Florida Gulf Islands, enjoy the day at an amusement park in Orlando, or visit one of the state's more than 1,000 golf courses. Whether walking down the beach or teeing it up on the courses, seniors who chose assisted living in Florida are sure never to waste a sunny day.
Popular Cities in Florida
Cost of Florida Assisted Living
The average cost of assisted living in Florida is $3,150 per month. This is higher than the national average which is $2,877 per month.
Paying for Assisted Living in Florida
While assisted living care is primarily funded through private savings, Florida seniors may qualify for financial assistance through government programs depending on their income level and personal finances. In addition to federal programs such Section 8 Vouchers, Social Security (SSI) and Veteran's Benefits, funding sources for assisted living in the state of Florida include:
Assisted Living for the Elderly (ALE) Waiver – A part of Medicaid, this waiver covers care management, assisted living services and incontinence supplies (if needed) for income-eligible seniors age 60 and older.
Medicaid Assistive Care Services (ACS) – This program is a Medicaid-based state plan for adults age 18 and older who have a medical need for supportive living 24 hours a day.
Long-Term Care Community Diversion Program – This Medicaid waiver is for seniors age 65 and older who would otherwise qualify for Medicaid nursing home placement, but have chosen to receive assisted living care instead.
Optional State Supplementation (OSS) – A state-based, cash assistance program, OSS is available to income-eligible adults age 65 or older to help defray the costs of long-term residential care.
For more information on government funding for assisted living in Florida, visit the Florida State Department of Elder Affairs.
Assisted Living in Florida Defined
There are three types of assisted living facilities in Florida:
Standard
Limited nursing services
Extended congregate care
Standard homes are most like traditional assisted living facilities, which offer assistance with activities of daily living and supervision, but allow and encourage residents to remain otherwise independent.
Facilities with limited nursing care services allow licensed nursing staff or caretakers to provide limited or temporary medical assistance with, for example, "the application and care of routine dressings, and care of casts, braces, and splints."
When an assisted living community offers extended congregate care services, it means that residents who may be unable to live in traditional assisted living homes due to a greater degree of physical or mental impairment are able to continue doing so.
Licensing of Florida Assisted Living Facilities
In the state of Florida, there are several types of facilities that provide care services for adults. Facilities that specifically provide housing and assisted living services, such as bathing, grooming or supervision, for the elderly are called assisted living facilities and adult family care homes. The Florida Agency for Health Care Administration Bureau of Health Facility Regulation's Assisted Living Unit is responsible for licensing assisted living facilities. 
Legislation of Florida Assisted Living Facilities
In April 2011, The Miami Herald published an in-depth investigation of assisted living abuse that highlighted the shortcomings of the state's response to this abuse. As a result, Senate Bills 2074 and 2050 were introduced to resolve these issues; however, both bills failed to pass.
Not only did the bills call for more licensing requirements, such as requiring a Limited Mental Health specialty license when caring for one mental health resident instead of three residents, as is currently allowed, but the taxes and fees associated with assisted living facilities would also increase. According to the Assisted Living Federation of America (ALFA), "both bills would have negatively impacted assisted living in the state."
Find Communities
Senior Homes has an extensive directory of senior living options, with care and living providers across the United States. 
Compare Costs, Photos, & Reviews of All Your Options Near Florida
By clicking "Get Costs" I am providing express written consent to receive calls including automated/pre-recorded calls and automated texts for which I may incur a cost, as well as emails from Caring and its partners. I understand I am not obligated to provide this consent to utilize Caring's service(s). I acknowledge I was able to review the Agreement to be Contacted, Terms of Use, and Privacy Policy.