Florida Nursing Homes
Cost of Florida Nursing Homes
The average cost of Nursing Homes in Florida is $240 per day. This is higher than the national average which is $228 per day.
In Florida there are 761 Nursing Homes. We can help you find the best matches for your needs.
Florida Nursing Homes by City
Miami Metropolitan Area Nursing Homes
---
Tampa Bay Area Nursing Homes
---
Greater Orlando Nursing Homes
---
Greater Jacksonville Nursing Homes
---
Other Areas in Florida
Map of Florida Nursing Homes
Overview of Florida Nursing Homes
Florida is known far and wide for its balmy weather, beautiful beaches and friendly local population. What may be less well known is the state's high priority of senior care and its strong oversight of nursing homes. The process of selecting a nursing home for a loved one is an emotional journey that can seem overwhelming and confusing. Careful research and attention to detail, however, can ensure that any family's aging loved one is well cared for in a comfortable and safe nursing facility.
Nursing Homes in Florida Defined
Nursing homes differ from assisted living facilities and senior living communities in that they are specifically designed for providing dignified living services for seniors who are unable to care for themselves. As implied by the title "nursing home," these facilities are staffed with professional medical personnel who are able to provide medical services along with household tasks such as laundry and cleaning services. Nursing home staff includes registered nurses, certified nursing assistants and physicians, all of whom are qualified to care for each resident based upon his or her specific care plan.
Regulation of Florida Nursing Homes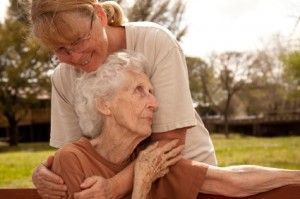 Florida nursing homes are regulated and monitored by the Florida Agency for Health Care Administration (AHCA). The AHCA ensures that they each maintain Federal and state standards of care, cleanliness and safety for both residents and staff members. According to the white paper on the subject provided by the AHCA, unannounced certification and licensure inspections are routinely performed by qualified agency personnel who are required to participate in annual continuing education as well as pass a federal Surveyor Minimum Qualification Test (SMQT). Quarterly surveys are performed as well as unannounced visits for the purposes of investigating complaints about regulation violations. The quality of life and dignity of each individual resident of Florida nursing homes are the highest priorities of the AHCA with regards to senior citizens.
Paying for Nursing Homes in Florida
One of the biggest areas of concern for family members seeking quality care for an aging loved one is the cost.  The price fluctuates according to what types of services are needed and whether or not the resident requires a semi-private room versus a private room. Many nursing homes do accept Medicare and families seeking care for their loved ones should be sure to contact their nursing homes of choice and ask about any programs they offer for financial assistance for elderly patients in need of care. Florida homes are held to a standard of care that ensures every resident receives outstanding care and dignified assistance in their daily lives. According to federal and state regulations, nursing homes in Florida must provide a home-like atmosphere that protects the quality of life as well as the safety of every resident. Family members seeking senior long-term care in Florida can rest assured their loved ones will be well taken care of.
Back to Top