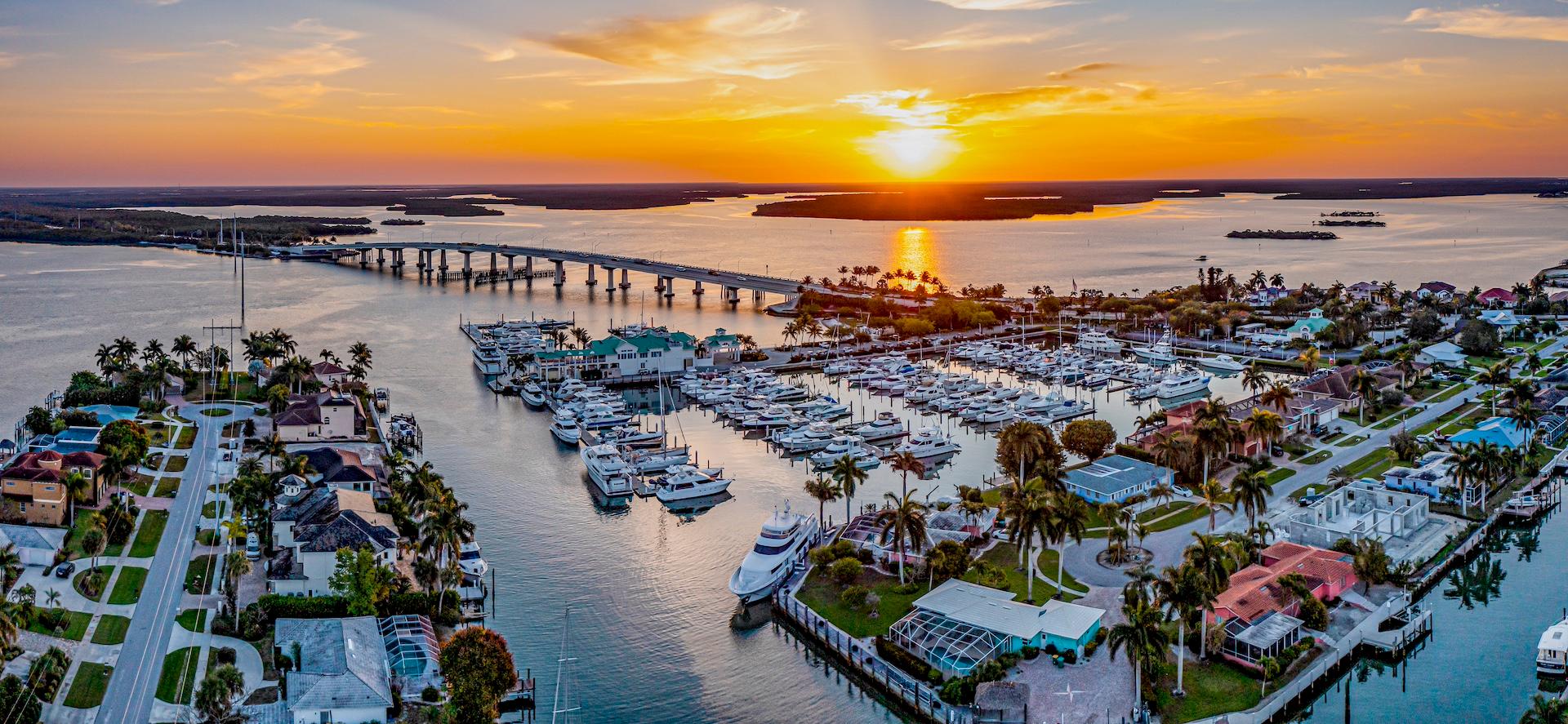 Nursing Homes in Florida
Florida is a popular state for retirees due to factors such as the sunny weather and lack of state income tax. Indeed, seniors aged 65 and older account for more than a fifth of Florida's population of more than 22 million. Top healthcare facilities in the Sunshine State include AdventHealth Orlando, Tampa General Hospital and the Mayo Clinic in Florida, which is featured on Healthgrades' list of the country's best hospitals.
As of July 2022, more than 66,600 seniors received care from one of Florida's 700 certified nursing facilities. These facilities provide care and support for seniors who have medical limitations and require 24-hour supervision and skilled services but don't need hospitalization. The multidisciplinary care team can include physical, speech and occupational therapists, nurses, aides and doctors.     
This guide provides an overview of nursing home care in Florida. It discusses Medicaid, Medicare and other potential ways to fund a nursing home stay. It also includes details on relevant nursing home rules and regulations.
Popular Cities in Florida
Cost of Florida Nursing Homes
The average cost of nursing homes in Florida is $240 per day. This is higher than the national average which is $228 per day.
Can You Use Medicaid to Pay for Nursing Home Care in Florida?
In Florida, Medicaid covers nursing home care as an entitlement for qualifying seniors via the Statewide Medicaid Managed Care Long-Term Care Program. As of December 2022, Florida had enrolled almost 4,884,000 people in Medicaid and the Children's Health Insurance Program. Medicaid pays for about four of every seven nursing home residents in the state.
Seniors who need a nursing home level of care might be able to delay the transition to an institutional care setting and remain at home with the help of the Long-Term Care Waiver program. However, enrollment limits apply for waiver programs, and applicants may be wait-listed.
Eligibility for Medicaid in Florida
Medicaid is designed to help low-income individuals who would struggle to pay for health care and long-term care out of their own pocket. Medicaid applicants are subject to strict income and asset limits. Single seniors have an income limit of $32,904 per year, while couples can have a joint income of up to $65,808. With limited exceptions, seniors must pay all of their income toward their care. Asset limits are $2,000 for single applicants and $3,000 for couples.
| | Income Limits* | Asset Limits |
| --- | --- | --- |
| Single Person | $32,904 | $2,000 |
| Two-Person Household | $65,808 | $3,000 |
*Per year
People applying for Medicaid in Florida must meet further eligibility criteria, too. Individuals must:
Permanently reside in Florida
Satisfy citizenship requirements
Be assessed as needing a nursing home level of care
Meet clinical criteria
Applying for Medicaid in Florida
Older adults have several avenues to apply for Medicaid in Florida. They can apply online via the Florida ACCESS portal. Those who prefer to apply in person can visit their local service center. Alternatively, seniors can apply over the phone at (850) 300-4323.
What Information You Will Need
Applicants must provide certain details and various pieces of supporting evidence with their claim. It can be useful to collect the following documents when completing a Medicaid application:
Photographic proof of identity
Social Security number
Proof of address
Proof of citizenship or qualifying legal resident status
Information about other household members
Up-to-date bank statements, property title deeds, car registration documents and details of all other assets, including any transferred during the past five years
Proof of income, including benefit award letters, pay slips and pension plans
Insurance policies
Veteran discharge papers
Details of current housing and medical expenses
Additional Medicaid Support & Resources in Florida
Navigating the long-term care system and funding options can be daunting for Florida seniors and their families. However, several organizations offer assistance to make the process easier. Individuals can contact the groups listed below for further information and assistance. 
| | Contact | Service |
| --- | --- | --- |
| Aging and Disability Resource Centers | (800) 963-5337 | Florida's ADRCs serve seniors and people with disabilities throughout the state. For example, the offices can help with Medicaid eligibility determination, coverage and processes. Advisors can help seniors fill in application forms and gather necessary documents. |
| Florida Elder Law | (888) 895-7873 | Legal professionals provide free legal assistance and advocacy for Florida's senior citizens. Areas of law include public benefits, consumer rights, housing and health insurance. Advisors can also help seniors appeal unfavorable Medicaid claim outcomes. |
| Medicaid.gov | (877) 267-2323 | The federal website provides an overview of Medicaid eligibility in each state. It provides financial limits and details on how to apply for residents of Florida. |
Can You Use Medicare to Pay for Nursing Home Care in Florida?
Medicare provides limited coverage for short-term stays in a skilled nursing facility following a hospital stay, but seniors must meet several specific requirements. This benefit is available to beneficiaries who have been hospitalized for at least three days, excluding the date of discharge, so it's most valuable for those who are recovering from an injury, illness, or surgery.
Once seniors meet the hospitalization requirement, Medicare will pay for up to 100 days of skilled nursing per benefit period. The first 20 days are covered in full. Starting on day 21, beneficiaries must pay a daily coinsurance rate. After day 100, seniors are responsible for the entire cost.
What Does Medicare Cover?
Medicare covers a number of specific services, including:
Meals
A semiprivate room
Medications
Skilled nursing
Physical therapy
Occupational therapy
Speech therapy
Audiologist care
Medical supplies
Medical social services
Nutritional counseling
Ambulance transportation
What Isn't Covered by Medicare?
Medicare does not cover long-term custodial care that addresses seniors' day-to-day needs. This includes help with daily activities, such as bathing, dressing and using medical equipment.
For more information about Medicare and when it covers Nursing Home Care, read our Guide to Nursing Homes.
Medicare Support & Resources in Florida
Seniors can obtain free Medicare information as they near their 65th birthday. Various resources in Florida help older adults understand their health care insurance coverage options, including Parts A and B, Medigap and Medicare Advantage.
| | Contact | Service |
| --- | --- | --- |
| SHINE | (800) 963-5337 | Florida's Serving Health Insurance Needs of Elders program provides free and unbiased Medicare counseling to seniors and their families. Volunteers can also help individuals enroll in insurance plans. The organization is home to the Senior Medicare Patrol, which educates older adults about billing discrepancies and Medicare scams. |
| BenefitsCheckUp | (800) 794-6559 | Created by the National Council on Aging and Florida Department of Elder Affairs, BenefitsCheckUp enables seniors to find out what benefits and financial assistance they may qualify for in their area. Programs include Medicare Savings Programs and Part D. |
| MyFloridaCFO | (877) 693-5236 | MyFloridaCFO is the office of the state's Chief Financial Officer. The website offers details about various types of insurance coverage, including Medicare Supplement Insurance. |
Other Financial Assistance Options for Nursing Home Care in Florida
While Medicaid and Medicare are two of the most common programs used to pay for Nursing Home Care, there are other financial assistance options available, depending on your unique situation.
| | How to Apply | How It Works |
| --- | --- | --- |
| Aid and Attendance | Learn more and apply online at va.gov. | Veterans who receive a VA pension may also be eligible for the Aid and Attendance benefit, a monthly cash allowance that veterans receive in addition to their standard pension amount. The benefit is intended for veterans in need of long-term care services and may be used towards paying for skilled nursing care. |
| Reverse Mortgages | Learn more about your options and how to apply at ftc.gov. | If you own a home, you may be able to use a reverse mortgage to help pay for nursing care. Reverse mortgages are loans that one can take out against the value of their home, essentially converting some of the home's equity into cash. This type of funding can be especially useful for married couples when only one partner needs nursing care, as the other residents of the home may continue living there. Reverse mortgage loans do need to be repaid with interest, typically within 12 months of receiving the loan. |
| Long-Term Care (LTC) Insurance | Learn more about Long-Term Care Insurance and how to apply for a policy at acl.gov. | Seniors who already have long-term care insurance may be covered for skilled nursing care. Most policies cover at least a portion of the cost of nursing home care, but it depends on the specific policy terms. Note that older adults who are already in need of skilled nursing care will not be eligible to sign up for a LTC insurance policy. |
Nursing Home Laws and Regulations in Florida
| | |
| --- | --- |
| Licensing Requirements | Florida's Agency for Health Care Administration licenses the state's nursing homes. Facilities may not operate without a current license. Nursing homes that operate under the same management but across different sites need a separate license for each location. |
| Staffing Requirements | Nursing homes with more than 120 beds must have both a director and an assistant director of nursing. The medical director must be a medical physician, except in facilities with fewer than 60 beds. These may use a consulting physician. Adequate nursing staff must be on duty at all times. |
| Staff Training Requirements | All staff members must complete in-depth training at the start of their employment. Training topics should include residents' rights, HIV/AIDS, Alzheimer's disease, infection control and fire prevention. |
| Admission Restrictions | Facilities must be able to provide adequate care for the individuals they admit and retain. Facilities also can't admit residents with communicable diseases unless there are suitable isolation provisions to prevent the spread of disease. |
| Care Planning Requirements | All new residents should have a detailed nursing assessment that covers their functional abilities and limitations, medical history, medical diagnosis and likely future situation. Within seven days of the assessment, facility staff should create a personalized care plan. |
| Dietary and Nutritional Services Requirements | Nursing homes must have a qualified dietitian on staff or use a professional consultant. The full-time director of food service is responsible for making sure meals meet residents' nutritional needs. |
| Specialized Rehabilitative Services | Facilities must provide rehabilitative services such as physical, occupational or speech-language therapy as set out in residents' customized care plans. |
| Medication and Pharmaceutical Services | A licensed pharmacist, either as an employee or in a consulting capacity, must create and manage a drug record system. All drugs that need refrigerating should be stored in a locked cooling unit that's only accessible to licensed members of staff. |
| Activities Requirements | Facilities must provide an activity program that nurtures all aspects of wellness. Seniors must have the opportunity to attend religious or spiritual worship services, social events and community recreational activities. |
| Infection Control Requirements | Nursing home staff should practice good cleanliness and hygiene and maintain sanitary conditions. Facilities should implement infection control procedures that staff should follow at all times. |
| Medicaid Coverage | Seniors with limited financial means and who require a nursing home level of care may qualify for Medicaid funding in Florida. For eligible seniors, Medicaid covers the costs of bed, board, care services, durable medical equipment and recreational programming. |
Find Communities
Senior Homes has an extensive directory of senior living options, with care and living providers across the United States. 
Nursing Homes Articles and Resources
Compare Costs, Photos, & Reviews of All Your Options Near Florida
By clicking "Get Costs" I am providing express written consent to receive calls including automated/pre-recorded calls and automated texts for which I may incur a cost, as well as emails from Caring and its partners. I understand I am not obligated to provide this consent to utilize Caring's service(s). I acknowledge I was able to review the Agreement to be Contacted, Terms of Use, and Privacy Policy.