Marina Isle Assisted Living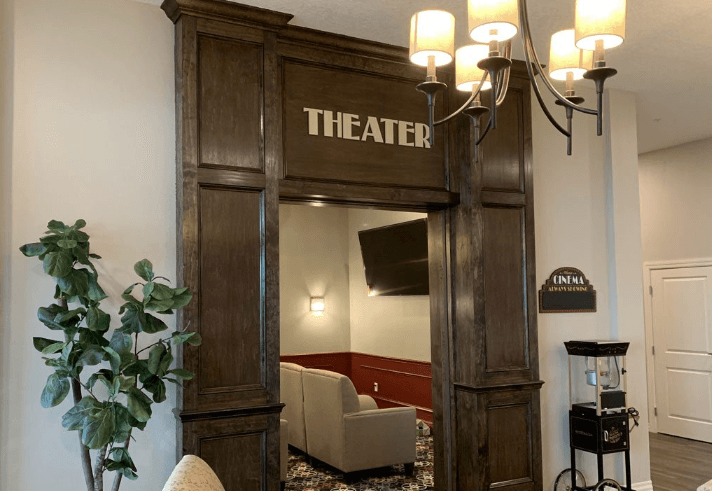 Description of Marina Isle Assisted Living
At Marina Isle, our mission is simple – giving your loved ones a home-like environment for their housing needs to maintain the quality of life they currently enjoy. With beautiful, waterfront views to bask in, our living areas inspire our residents to remain both physically and mentally active. Our caring staff of highly trained individuals can offer tailored care depending on the needs of individual residents. These levels of care along with our unique living and meeting areas will encourage continued independence and social interactions. Our inviting community will help your loved ones easily transition into this new stage of life.
Our most notable services include:
Assistance with activities of daily living (ADLs)
Medication administration
Housekeeping and laundry services
Choice of floor plans
Security system
Activity areas
Meals and snacks
Social events
Phone and cable ready
Living Accommodations
At Marina Isle, we offer resort-style living in a waterfront facility. All of our resident rooms include the modern comforts necessary for a high-quality life. All of our rooms can be outfitted to match your personal needs and tastes, with personal heat and air conditioning. Each floor offers a common large Sun-room to enjoy the view of Lake Monroe, you'll feel at home.
We offer more than a comfortable room and can help you keep it that way! We offer housekeeping services and on-site laundry. Our on-site maintenance crew will make all necessary repairs to keep things cozy.
Engaging Activities:
At Marina Isle, we take care in getting to know each of our residents and implementing their needs and interests into our activities plan. Our activities are aimed at enhancing and supporting active luxury living and fostering a community-like social life for each of our residents. We work to enable your independence and meet your needs.
As if our activities weren't engaging enough, our assisted living facility is located within walking distance of downtown Sanford. Enjoy all that Historic Downtown Sanford has to offer!
Marina Isle Assisted Living Amenities
General
Pets Allowed: Small pets allowed only
Photos of Marina Isle Assisted Living
Tour Marina Isle Assisted Living
The best way to get to know a community is by scheduling a tour. See the facilities, meet the staff and residents, and get a feel firsthand what it's like to live at Marina Isle Assisted Living.
Map of Marina Isle Assisted Living
Costs at Marina Isle Assisted Living
Assisted Living
This level of care provides support for those who need help with personal care needs such as cleaning, bathing, and dressing. Residents selecting this level of care are treated to many amenities in a home-like atmosphere, while getting support in their daily lives.
Reviews of Marina Isle Assisted Living