Elite Care at Fanno Creek
Assisted Living
Memory Care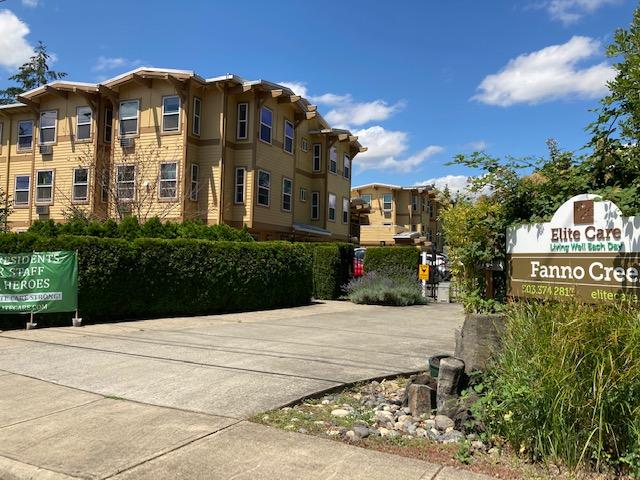 Description of Elite Care at Fanno Creek
Elite Care is different, on purpose. A small boutique senior living community that feels like home. Community is the heart of our multi-generational campus. We offer personalized and inclusive models of care to our residents and their pets without regard to age, diagnosis, or ability. We are not a typical senior living facility run by a large corporation with thousands of employees. We are locally owned and operated. Our boutique communities, built on two beautiful campuses in the Portland Metro, are designed to provide residents with excellent care, high quality of life, and feelings of belonging, influence, and purpose.
Fanno Creek is a tight-knit and cozy senior living community located at 122353 SW Grant Avenue in Tigard, Oregon. With only two houses, Fanno Creek's small size lends itself to a strong community culture built upon authentic and caring relationships between residents and employees. Fanno Creek is tucked away in a residential area and features beautiful gardens and walking paths situated on 2.5 acres alongside a creek and wetland preserve.
Elite Care at Fanno Creek Amenities
Photos of Elite Care at Fanno Creek
Tour Elite Care at Fanno Creek
The best way to get to know a community is by scheduling a tour. See the facilities, meet the staff and residents, and get a feel firsthand what it's like to live at Elite Care at Fanno Creek.
Map of Elite Care at Fanno Creek
Costs at Elite Care at Fanno Creek
Assisted Living
This level of care provides support for those who need help with personal care needs such as cleaning, bathing, and dressing. Residents selecting this level of care are treated to many amenities in a home-like atmosphere, while getting support in their daily lives.
Reviews of Elite Care at Fanno Creek