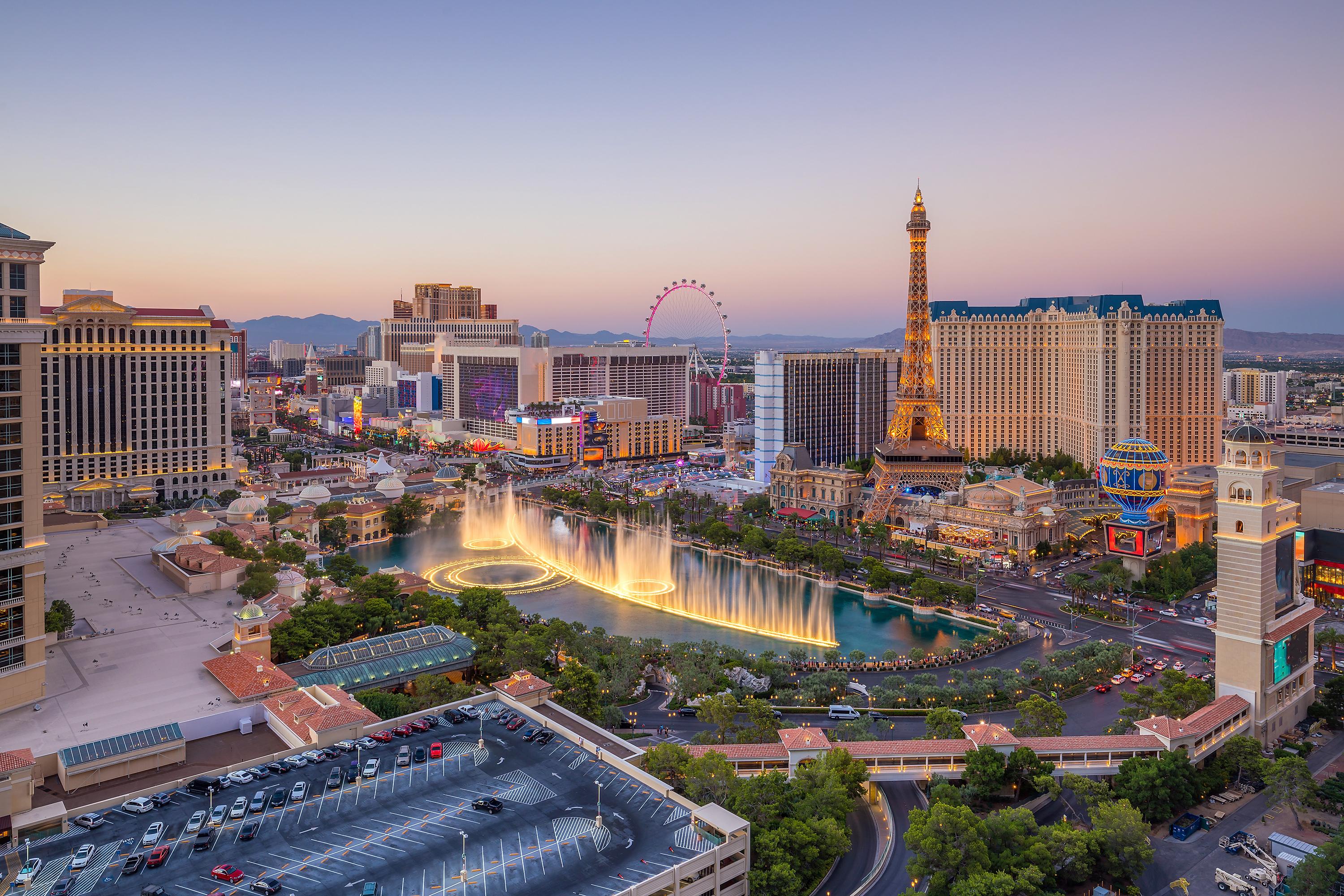 Overview of Nevada Assisted Living
Between the bright lights of Las Vegas and the sleepless energy of Reno, the Silver State has much to offer in the form of entertainment. But Nevada is not all shopping, gambling and fine dining. The state also prides itself on large and isolated valleys, towering mountain ranges and the beautiful and tranquil Mojave Desert. Residents and tourists alike enjoy the natural attractions that Nevada has to offer.
Residents in Nevada assisted living communities may choose to embark on a timeless ride through the Entertainment Capital of the World or opt for the quiet tranquility of the more natural part of the state. Whichever they choose, they'll find their home in Nevada.
Cost of Nevada Assisted Living
The average cost of assisted living in Nevada is $3,238 per month. This is higher than the national average which is $2,877 per month.
Paying for Assisted Living in Nevada
Residents Nevada assisted living communities frequently pay out-of-pocket for assisted care, although the state of Nevada has issued a few options for those with low-income. The Nevada Aging and Disability Services Division Assisted Living Waiver is available for seniors 65 and older who fall within specified income guidelines and meet the requirements for assisted living care. Many facilities also accept Veterans Benefits for former servicemen and women and their spouses.
Assisted Living in Nevada Defined
The state of Nevada defines assisted living as "an establishment that furnishes food, shelter, assistance and limited supervision to a person with mental retardation or with a disability or a person who is aged or infirm." Nevada assisted living facilities, also known as a residential facilities for groups, provide seniors 65 years of age and older room, board and assistance with activities of daily living, including:
Grooming
Bathing
Dressing
Preparation of meals
Shopping
Laundry
Cleaning
Social services
Transportation
While seniors who live in assisted living facilities require professional supervision and care services, they are generally free from serious, debilitating illness unlike residents at skilled nursing facilities, also known as nursing homes, who receive intensive, round-the-clock medical care from on-site staff. You can find nursing homes in Nevada in our Nursing Homes category.
Regulation of Nevada Assisted Living Facilities
The Nevada Department of Health and Human Services oversees licensing and monitoring of assisted living homes. Their mission, as defined by the Bureau of Health Care Quality and Compliance, is to "protect the safety and welfare of the public through the promotion and advocacy of quality health care through licensing, regulation enforcement and education."
The Nevada State Health Division provides online, up-to-date reports on facility inspections and licensing, using their grading point system. Each facility is issued a grade depending on how well they meet the Nevada Administrative Code. An "A" is the best grade a facility can receive, showing only small administrative issues. A "D" is the worst grade, illustrating that serious harm or even death has occurred. Facilities who receive two consecutive "D" grades will have their license revoked.
Caregivers at Nevada assisted living communities must complete no less than eight hours of training per year depending on the individual needs of the residents. Within 60 days of being hired by a new facility, caregivers must complete an additional four hours of related training to meet the requirements of residents admitted with mental retardation or mental illness, chronic illness, Alzheimer's disease and other disabilities. Caregivers who work with seniors requiring help with medication disbursement must undergo an additional 16 hours of training.
Find Communities
Senior Homes has an extensive directory of senior living options, with care and living providers across the United States. 
Assisted Living Articles and Resources
Compare Costs, Photos, & Reviews of All Your Options Near Nevada
By clicking "Get Costs" I am providing express written consent to receive calls including automated/pre-recorded calls and automated texts for which I may incur a cost, as well as emails from Caring and its partners. I understand I am not obligated to provide this consent to utilize Caring's service(s). I acknowledge I was able to review the Agreement to be Contacted, Terms of Use, and Privacy Policy.