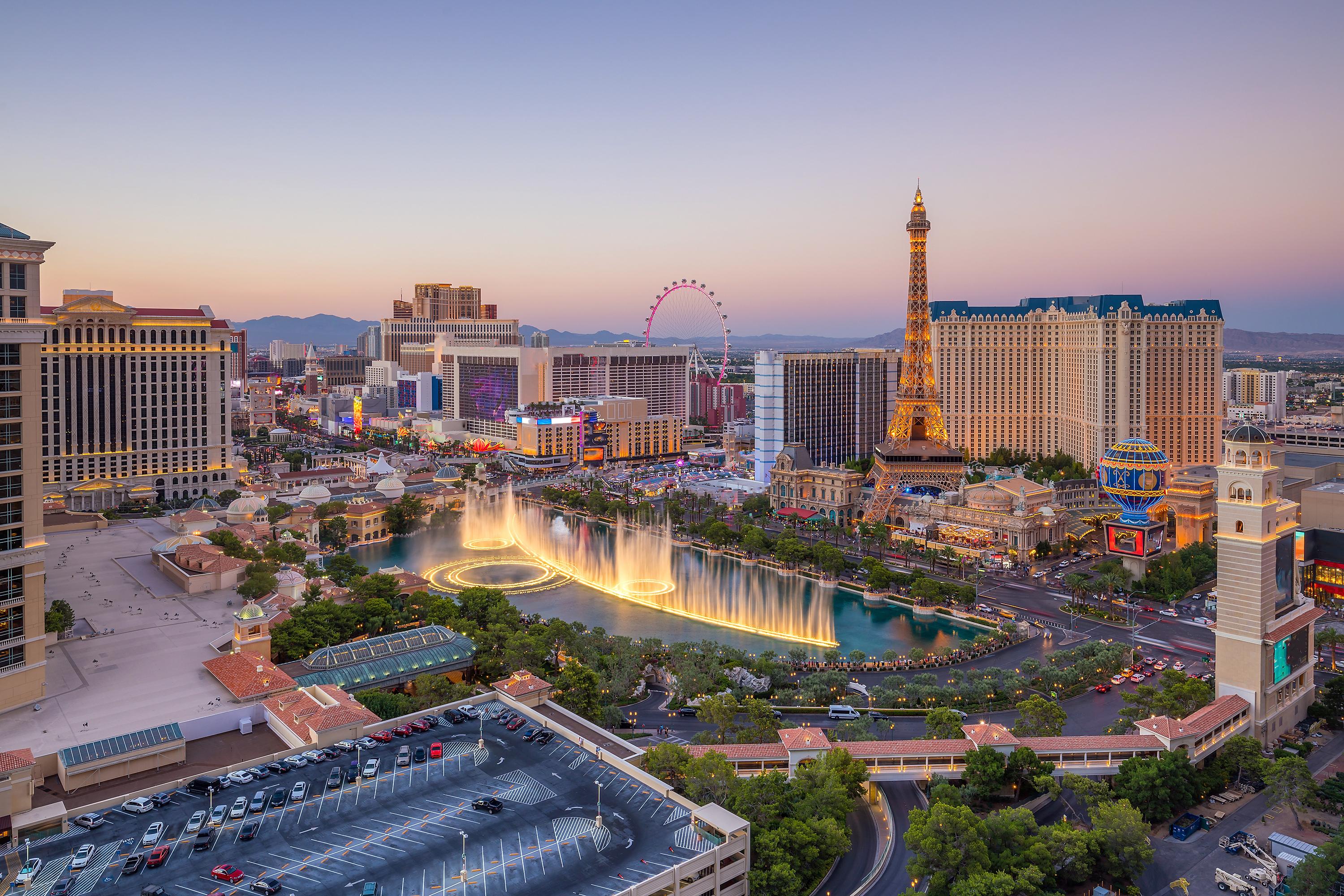 Nursing Homes in Nevada
Planning long-term care for an aging parent or loved one is often a difficult process. While families might wish to provide care for their loved ones from home, the reality is that seniors require more immediate access to health care services in the event of an accident or medical emergency. Nursing homes give seniors and their family members peace of mind by providing around-the-clock medical supervision in a safe, homelike environment.
Just over 524,000 Nevadans are over the age of 65—roughly 16.5% of the state population. Of these, just under a percent lived in one of Nevada's 66 certified nursing facilities as of 2022, representing a total of 5,213 people. The monthly cost of nursing home care in the state is estimated at $7,908 for a semiprivate room and $9,034 for a private room as of 2021.
This guide outlines the process of applying for state medical assistance programs to help cover the cost of nursing home care. It also includes a list of resources for caregivers and family members, as well as an overview of Nevada's licensing requirements and legal standards for certified nursing facilities.
Cost of Nevada Nursing Homes
The average cost of nursing homes in Nevada is $236 per day. This is higher than the national average which is $228 per day.
Can You Use Medicaid to Pay for Nursing Home Care in Nevada?
Nevada Medicaid covers long-term stays of over 30 days in hospitals, intermediate care facilities or nursing homes for those with sufficient medical needs who meet certain income and asset requirements. As of December 2022, 870,550 Nevadans had been enrolled in Medicaid and CHIP in the state. The state decides whether an individual requires nursing home care using a Pre-Admission Screening Resident Review (PASRR) and conducts a Level of Care (LOC) assessment to determine which services Medicaid will cover in the facility.
Nevada's Division of Health Care Financing & Policy (DHCFP) is the state-level administrator for the Medicaid program. Medicaid's core requirements are set at the national level, but the DHCFP retains a degree of autonomy in how it sets eligibility requirements and distributes benefits as part of its programs. Nevada Medicaid typically covers room and board, medications, rehabilitative therapy and medical checks within a nursing home stay, depending on the recipient's determined need. Those with an insufficient medical need for a nursing home stay may still be eligible for a number of state waivers that cover at-home or community-based medical treatments and services, typically in the form of assistance with activities of daily living (ADLs). 
Eligibility for Medicaid in Nevada
To be eligible for Medicaid assistance, an individual must prove a sufficient medical need and meet certain age, citizenship, residence and financial requirements. The 2023 Medicaid financial eligibility requirements for long-term care differ for each of the three types of Medicaid: nursing home Medicaid, waivers/home and community-based services and regular Medicaid (aged, blind and disabled). To qualify for nursing home Medicaid, a single applicant must earn less than $2,742 and own less than $2,000 in assets, though this differs for married applicants filing alone or jointly. Individual applicants are also allowed a $35 personal needs allowance; Medicaid covers the cost of care not met by income. The requirements also differ for Medicaid waivers and regular Medicaid.
| | Income Limits* | Asset Limits |
| --- | --- | --- |
| Single Person | $2,742 | $2,000 |
| Married (both spouses applying) | $5,484 ($2,742 per spouse) | $3,000 |
| Married (one spouse applying) | $2,742 per applicant | $2,000 for applicant /$148,620 for nonapplicant |
*Per month
Additional requirements for eligibility include citizenship, status as a Nevada resident, age and medical need type. Medicaid applicants need to provide documentation or proof of:
Nevada residence
U.S. citizenship or permanent legal status
Medical status (including status as blind or 
Age (between 18 and 64)
Applying for Medicaid in Nevada
Nevada residents can determine if they might qualify for Medicaid by using Access Nevada's pre-screening tool. Eligible individuals can start an application online or by calling the Division of Welfare and Support Services (DWSS) at (800) 992-0900. Applicants may also print and send a completed paper application by mail to the Division of Welfare and Supportive Services (DWSS, PO Box 15400, Las Vegas, NV 89114).
What Information You Will Need:
Proof of citizenship (birth certificate or permanent residency ID)
Social Security Card
Proof of income (W2 forms or recent pay stubs)
Current health insurance, if applicable
Current employment information (employer name, address, and phone number)
Additional Medicaid Support & Resources in Nevada
The following organizations offer resources to guide individual applicants and family members through the Nevada Medicaid application process. They also include information about other low-income health coverage, food programs, temporary assistance and childcare benefits.
| | Contact | Service |
| --- | --- | --- |
| Access Nevada | (800) 992-0900 | Access Nevada is a portal for Nevada residents to apply for benefits assistance, view case status and report household changes. Through the portal, Nevadans can apply for Medicaid and other low-income health coverage and assistance with food and childcare needs. |
| Nevada Health Link | (800) 547-2927 | Nevada Health Link is a platform that allows individuals to shop for, compare and secure health insurance or subsidies based on their income and medical need. Nevada Health Link can assist in applying for Medicaid or securing health insurance in case Medicaid coverage has lapsed. |
| Benefits.gov | (877) 638-3472 | The official Medicaid website of the federal government, Benefits.gov, contains information for each state about Medicaid eligibility, including income limits and eligible groups. The website also contains helpful resources about other government support programs and their contact information. |
Can You Use Medicare to Pay for Nursing Home Care in Nevada?
Medicare provides limited coverage for short-term stays in a skilled nursing facility following a hospital stay, but seniors must meet a number of specific requirements. This benefit is available to beneficiaries who have been hospitalized for at least three days, excluding the date of discharge, so it's most valuable for those who are recovering from an injury, illness, or surgery.
Once seniors meet the hospitalization requirement, Medicare will pay for up to 100 days of skilled nursing per benefit period. The first 20 days are covered in full. Starting on day 21, beneficiaries must pay a daily coinsurance rate. After day 100, seniors are responsible for the entire cost.
What Does Medicare Cover?
Medicare covers a number of specific services, including:
Meals
A semiprivate room
Medications
Skilled nursing
Physical therapy
Occupational therapy
Speech therapy
Audiologist care
Medical supplies
Medical social services
Nutritional counseling
Ambulance transportation
What Isn't Covered by Medicare?
Medicare does not cover long-term custodial care that addresses seniors' day-to-day needs. This includes help with daily activities, such as bathing, dressing and using medical equipment.
For more information about Medicare and when it covers Nursing Home Care, read our Guide to Nursing Homes.
Medicare Support & Resources in Nevada
It's important to make informed choices when identifying resources available to finance long-term care for seniors. The following organizations offer assistance and information for seniors to better understand their Medicare coverage options and plan for skilled nursing or other long-term care. 
| | Contact | Service |
| --- | --- | --- |
| Nevada Aging and Disability Resource Center (ADRC) | (702) 486-3831 | Also known as Nevada Care Connection, the ADRC serves seniors, people with disabilities, families and caregivers by connecting them with services to meet their medical needs. As part of Nevada's Medicare Assistance Program (MAP), ADRC volunteers offer individualized, unbiased advice on a case-by-case basis. |
| Senior Medicare Patrol | (775) 687-4210 or (888) 838-7305 | Operated by the Department of Health and Human Services, the SMP acts as a consumer watchdog for recipients of Medicare, Medicaid and related health benefits. SMP staff are available in-person or by phone to help seniors detect errors, safeguard against fraud and report suspicious activity. |
| Carson and Rural Elder (CARE) Law Program | (775) 687-4680 | The CARE program offers pro bono or low-cost legal counsel to seniors aged 60 and above living in 15 of Nevada's rural counties. The program provides advice on estate planning, powers of attorney, Medicaid for nursing home care, guardianships, Social Security and Medicare and elder abuse issues. |
| Nevada Aging and Disability Services | (888) 729-0571 | Run by the Department of Health & Human Services, the Nevada Aging and Disability Services Division offers resources and support for seniors and adults with disabilities. Services for seniors include adult protective services, tax assistance, assistance with Medicare, community advocacy, SHIP, personal assistance services and home and community-based waivers. |
Other Financial Assistance Options for Nursing Home Care in Nevada
While Medicaid and Medicare are two of the most common programs used to pay for Nursing Home Care, there are other financial assistance options available, depending on your unique situation.
| | How to Apply | How It Works |
| --- | --- | --- |
| Aid and Attendance | Learn more and apply online at va.gov. | Veterans who receive a VA pension may also be eligible for the Aid and Attendance benefit, a monthly cash allowance that veterans receive in addition to their standard pension amount. The benefit is intended for veterans in need of long-term care services and may be used towards paying for skilled nursing care. |
| Reverse Mortgages | Learn more about your options and how to apply at ftc.gov. | If you own a home, you may be able to use a reverse mortgage to help pay for nursing care. Reverse mortgages are loans that one can take out against the value of their home, essentially converting some of the home's equity into cash. This type of funding can be especially useful for married couples when only one partner needs nursing care, as the other residents of the home may continue living there. Reverse mortgage loans do need to be repaid with interest, typically within 12 months of receiving the loan. |
| Long-Term Care (LTC) Insurance | Learn more about Long-Term Care Insurance and how to apply for a policy at acl.gov. | Seniors who already have long-term care insurance may be covered for skilled nursing care. Most policies cover at least a portion of the cost of nursing home care, but it depends on the specific policy terms. Note that older adults who are already in need of skilled nursing care will not be eligible to sign up for a LTC insurance policy. |
Nursing Home Laws and Regulations in Nevada
| | |
| --- | --- |
| Licensing Requirements | Skilled nursing facilities in Nevada are required to hold a valid license while in operation. Facilities may only accept as many residents as they have licensed beds, except in emergency situations. The facility must have a committee for quality assurance and adhere to safety standards. |
| Staffing Requirements | While the Nevada Administrative Code doesn't delineate staff-to-patient ratios, facilities must provide adequate staffing to ensure residents' health and safety. Facilities with over 20 residents require at least one caregiver to be on duty 24/7. |
| Staff Training Requirements | Nursing facility caregivers receive at least four hours of relevant training within 60 days of employment and must complete CPR and first-aid training within 30. RNs are required to hold up-to-date CPR certifications, and caregiving staff must complete eight hours of continued training annually. |
| Admission Restrictions | Nevada skilled nursing facilities are not licensed to accept individuals who are bedridden or require 24-hour medical supervision without approval from the Bureau of Health Care Quality and Compliance. Additional restrictions apply to those with severe symptoms or who require specialized treatment. |
| Care Planning Requirements | Nursing facility staff must complete an intake assessment for new residents prior to admission, covering cognitive ability, routine, health metrics and behavioral patterns. The assessment is intended to identify the areas in which the resident may function independently and those in which they require assistance. |
| Dietary and Nutritional Services Requirements | Skilled nursing facilities must provide three nutritious meals daily and accommodate each resident's dietary restrictions and individual preferences. Menus must be updated quarterly and planned in accordance with standards set by the Food and Nutrition Board of the Institute of Medicine of the National Academies. |
| Specialized Rehabilitative Services | Skilled nursing facilities are required to provide rehabilitative or restorative health services as outlined in each resident's individual care plan, including physical, occupational and speech therapy. If licensed therapists are not on staff, the facility may contract a third-party provider. |
| Medication and Pharmaceutical Services | Residents may self-administer medications if they are deemed capable, or else staff members may do so with the required training and or licenses. Nevada requires a licensed third-party physician, pharmacist or registered nurse to review each resident's medication regimen at least twice a year. |
| Activities Requirements | Skilled nursing facilities with 20 to 49 residents must employ at least one staff member to manage an activities program; those with over 50 residents must employ an additional full-time staff member to assist with activities. |
| Infection Control Requirements | Each facility must ensure the health and safety of its residents by following an infection-control program to manage the spread of infectious diseases. The program must adhere to handwashing procedures, hazardous waste disposal and hygiene standards set by the Centers for Disease Control and Prevention. |
| Medicaid Coverage | Nursing Home Medicaid is available to seniors aged 65 and older with demonstrated medical and financial needs. Depending on a resident's admission and level of care assessment, Medicaid covers the costs of companion services, assistance with ADLs and medication oversight. |
Find Communities
Senior Homes has an extensive directory of senior living options, with care and living providers across the United States. 
Nursing Homes Articles and Resources
Compare Costs, Photos, & Reviews of All Your Options Near Nevada
By clicking "Get Costs" I am providing express written consent to receive calls including automated/pre-recorded calls and automated texts for which I may incur a cost, as well as emails from Caring and its partners. I understand I am not obligated to provide this consent to utilize Caring's service(s). I acknowledge I was able to review the Agreement to be Contacted, Terms of Use, and Privacy Policy.