Tapestry House Memory Care
Memory Care
Assisted Living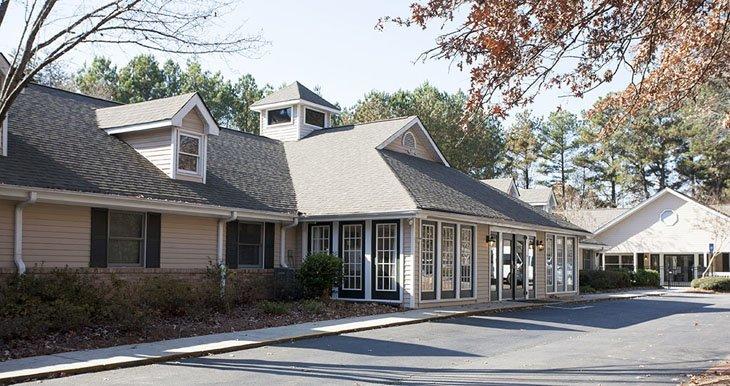 Description of Tapestry House Memory Care
We genuinely care about each of our residents and that care fosters the enjoyment of life for them. It's the everyday things that we are here to help with reminders for medications, transportation to appointments and helping in dressing and personal care as well as other daily routines . It's our pleasure to do these things and our residents can feel that in our care and are comforted by that.
Our residents are encouraged and supported in their desire to maintain their personal level of independence, and we assist them based on that. Our staff members are trained to help the transition both physically and emotionally with the transition from their former residence to their new home here. We are supportive and dedicated to our residents total well being as the family members who love them. Here at Gardens of Roswell we support a life…where everyday brings a smile.
The needs of a family member with Alzheimer's or similar memory impairment are delicate and deserve additional assistance. Each day can be filled with joyous experiences even though memories may have faded. We are specially trained to understand each senior's life history and through their memories help them construct a pleasant place to live day to day. In surroundings specifically designed with their safety and comfort in mind, we constantly engage those in our care and aim to stimulate each resident to participate in the events and small moments that make up an ordinary day.
Care Features
Special care for the memory impaired
Experienced staff trained in dementia care
Limited capacity allowing increased attention and time
Specially designed social, recreational, wellness, and spiritual activities
Resource library
Private and semi-private accommodations
Tapestry House Memory Care Amenities
Room and housing options
Companion Suites: We offer companion suites
Photos of Tapestry House Memory Care
Tour Tapestry House Memory Care
The best way to get to know a community is by scheduling a tour. See the facilities, meet the staff and residents, and get a feel firsthand what it's like to live at Tapestry House Memory Care.
Map of Tapestry House Memory Care
Reviews of Tapestry House Memory Care