Florida Retirement Communities
Florida Retirement Communities by City
Miami Metropolitan Area Retirement Communities
---
Tampa Bay Area Retirement Communities
---
Greater Orlando Retirement Communities
---
Greater Jacksonville Retirement Communities
---
Other Areas in Florida
Map of Florida Retirement Communities
Overview of Florida Retirement Communities
Warm, sunny Florida offers a world of possibilities when it comes to retirement. Florida retirement communities can be found in most cities throughout the state, from popular destinations such as Orlando, Tampa and Miami to quieter cities and towns such as Venice, Winter Park and Sarasota. Since the state does not require residents to pay any income tax, it is considered one of the best places to retire based on cost of living and tax savings. In fact, Florida's overall state and local tax burden is among the lowest of any state.
Florida Retirement Communities Defined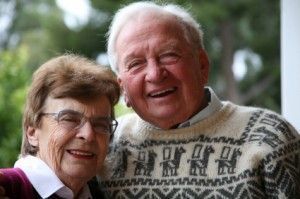 Florida retirement communities offer a chance for active retirees to achieve the most enjoyment out of their golden years. In contrast to assisted living arrangements, active retirement communities offer a greater measure of independence, allowing mature adults to enjoy their retirement as they please. A number of these communities offer resort-style accommodations while others offer single-level housing or private cottages. Retirees are not responsible for maintenance and upkeep of the property; those tasks are left to the on-site staff. Staff is also available to handle nearly any emergency situation that comes up. However, active retirees are expected to handle their own medical needs, as long-term medical care is not offered within the community.
Back to Top