California Memory Care
Cost of California Memory Care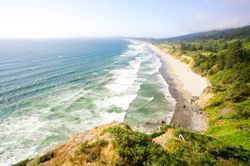 The average cost of Memory Care in California is $4,524 per month. This is higher than the national average which is $2,958 per month.
In California there are 635 Memory Care Communities. We can help you find the best matches for your needs.
California Memory Care Communities by City
Los Angeles County Memory Care
---
San Francisco, North Bay, East Bay Memory Care
---
Riverside, San Bernardino Area Memory Care
---
Greater San Diego Memory Care
---
Orange County Memory Care
---
Greater Sacramento Area Memory Care
---
San Jose - Sunnyvale - Santa Clara Area Memory Care
---
Fresno Area Memory Care
---
Other Areas in California
Map of California Memory Care Communities
Overview of California Memory Care
The state of California has gone to great lengths to provide exceptional memory care services to residents within its borders. The formation of the
California Alzheimer's Disease Centers (CADC)
has created ten state-of-the-art California memory care medical facilities with a center being housed at major university medical centers across the state. The centers have allowed for extensive research on preventing and treating the disease, as well as create a training ground for memory care workers in the state. There are also dozens of active chapters of the
Alzheimer's Association in California
that provide seniors and their family with reliable and helpful information regarding memory loss.
Memory Care in California Defined
Memory care can be provided in a variety of settings from within a senior's own private home to adult day care centers to long-term residential assisted living facilities and nursing homes. Senior living communities that specialize in memory care services provide residents with a safe environment that ensures seniors will not be in any danger if they become lost or confused. In addition to creating safe accommodations, California memory care facilities help residents complete everyday tasks, such as grooming, medication management, dining and bathing, which are provided 24 hours a day on an as-needed basis.
Back to Top