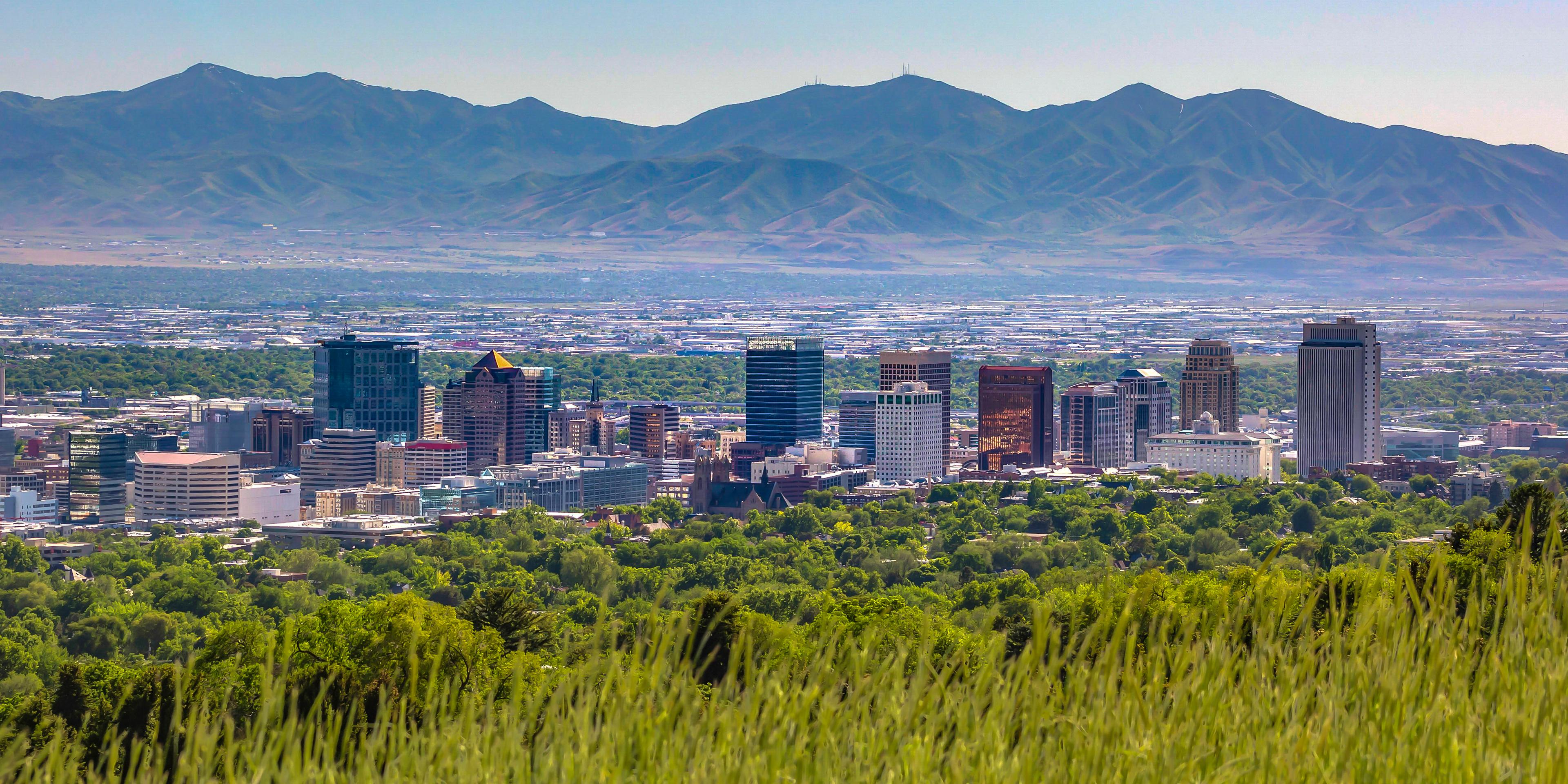 Overview of Utah Assisted Living
Proudly known as the "Crossroads of the West," Utah is a vibrant locale that attracts thousands of visitors and new residents each year. According to U.S. Census Bureau estimates for 2008, Utah is the fastest growing state in the country with a population of 2.7 million.
Whether drawn to the picturesque, snow-covered mountains that were featured in the 2002 Winter Olympics or the many breathtaking national parks, monuments and lakes that decorate the landscape, there is something for every senior who chooses assisted living in Utahto enjoy.
Cost of Utah Assisted Living
The average cost of assisted living in Utah is $3,000 per month. This is higher than the national average which is $2,877 per month.
Paying for Assisted Living in Utah
Most communities of assisted living in Utah charge a monthly fee for room and board which generally includes three meals per day, housekeeping, utilities, maintenance, emergency assistance and activities.
The monthly costs for assisted living in Utah are well below the national average, however some communities may also charge additional fees for services such as medication management. These fees average between $8 and $12 per day.
Assisted living costs are often paid for using the personal savings of seniors and their families or long-term care insurance. However, some seniors may be eligible to use Veterans Affairs (VA) Benefits to pay for assisted living care. Seniors who served in the military can receive up to $1,800 per month in Veterans Benefits and surviving spouses can receive up to $900 per month for assisted living services in Utah.
Seniors who qualify for Medicaid and are transitioning out of a skilled nursing facility may be able to take advantage of the New Choices Waiver program (formerly known as Flexcare). The Waiver is used to cover the monthly cost of assisted living care while the resident negotiates a reasonable rate for room and board.
Assisted Living in Utah Defined
Assisted living in Utah is designed to provide 24-hour personal and/or health-related care services in a safe and secure residential setting. The state separates assisted living facilities into two distinct types:
Type I Facilities are only allowed to provide residents with assistance for up to two activities of daily living such as grooming and bathing. Residents of this type of assisted living facility must be independently mobile, meaning they are able to walk around and exit the facility without outside assistance.
Type II Facilities are generally larger and care for more residents than Type I facilities. They provide a full range of services related to activities of daily living including assistance with basic tasks such as bathing, eating, dressing and medication management. Residents of Type II assisted living communities do not need to be independently mobile and can receive escort assistance.
While Utah assisted living communities may facilitate ongoing medical care from outside healthcare providers, they are not required or licensed to offer comprehensive health care services. Seniors with severe physical or mental conditions that require 24-hour supervised care are often placed in skilled nursing facilities, also known as nursing homes.
Utah nursing homes are built similarly to hospitals with doctors, nurses and equipment on site to provide intensive medical services in addition to assistance with activities of daily living. Find nursing homes in Utah in our Nursing Homes category.
Regulation of Utah Assisted Living Facilities
Assisted living facilities in Utah are licensed, regulated and monitored by the Utah Department of Health, Bureau of Health Facility Licensing. In order for a center of assisted living in Utah to obtain and retain licensing by the state, all new employees must submit to a criminal background check, attend a new hire orientation and participate in on-going training. At Type II facilities, Certified Nurse Aides must become certified within four months of being hired.
Legislation of Utah Assisted Living Facilities
In 2012, the language of the Background Screening Rule was strengthened to expand the number of healthcare employees required to submit to background checks. This revision was a result of a federal grant that allowed the Bureau of Criminal Identification to develop and implement a new background screening process.
Previously, only employees who had direct patient access underwent background checks; now all employees who have direct access to patients, even medical and patient records, must be verified. Another change has all employees submitting to a background check, not just those who lived outside of Utah in the past five years, and the clearance is now linked to the employee, not the facility.
The new screening process has a wrap-back system that enables the department to receive automatic updates when an employee is arrested or convicted. Previously, a conviction or arrest wouldn't be caught until the two-year renewal check.
Find Communities
Senior Homes has an extensive directory of senior living options, with care and living providers across the United States. 
Assisted Living Articles and Resources
Compare Costs, Photos, & Reviews of All Your Options Near Utah
By clicking "Get Costs" I am providing express written consent to receive calls including automated/pre-recorded calls and automated texts for which I may incur a cost, as well as emails from Caring and its partners. I understand I am not obligated to provide this consent to utilize Caring's service(s). I acknowledge I was able to review the Agreement to be Contacted, Terms of Use, and Privacy Policy.