Utah Nursing Homes
Cost of Utah Nursing Homes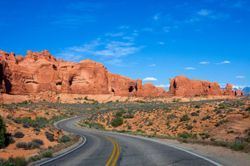 The average cost of Nursing Homes in Utah is $175 per day. This is lower than the national average which is $228 per day.
In Utah there are 118 Nursing Homes. We can help you find the best matches for your needs.
Utah Nursing Homes by City
Salt Lake City Metropolitan Area Nursing Homes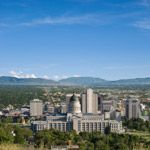 ---
Other Areas in Utah
Map of Utah Nursing Homes
Overview of Utah Nursing Homes
Of all the breathtaking states in America, Utah is surely one of the finest. The name Utah comes from a Native American word meaning "people of the mountains" and a look out of any window in this state ensures the viewer that it is an apt name. With peaks that are, on average, the tallest in the country it is no surprise that Utah's state government has high standards of care for its elderly citizens. The University of Utah Healthcare Systems is one such fine example of exemplary standards of care. The University Hospital serves Utahns and the citizens of neighboring states by providing excellent care, teaching facilities and research centers for the entire nation.
Nursing homes in Utah Defined
Nursing homes in Utah are not to be confused with assisted living facilities. Seniors and their family members often find the different terminology they come across while looking for care options to be confusing. Assisted living facilities are not intended for senior citizens that need 24 hour supervision or who require medical attention on a daily basis. Nursing homes are specifically dedicated to caring for the needs of elderly residents who can no longer care for themselves and require a continuity of care that is impractical or impossible for them to receive at home. Nursing homes are staffed with medical personnel, such as board certified physicians, mental health professionals and registered nurses. Some nursing homes also provided dedicated care for senior citizens suffering from memory disorders. The level of care that a nursing home offers is specifically tailored to the needs of elderly persons who cannot care for themselves and require medical attention on a 24 hour basis.
Regulation of Utah Nursing Homes
The state of Utah regulates their nursing home and long-term care facilities through the Department of Health. Within that organization the Health Facility Licensing, Certification and Resident Assessment Bureau has been designed by the DOH as part of the Division of Health Systems Improvement to monitor and regulate nursing homes in cooperation with CMS (Centers for Medicaid and Medicare Services). The Bureau has many responsibilities related to monitoring nursing home facilities, including licensing the facility and administrators and regularly inspecting these facilities to ensure compliance with state and federal regulations. Furthermore, the Bureau is responsible for developing and revising state regulations to provide a higher quality of care for residents in Utah nursing homes. The bureau is also responsible for investigating any complaints made about a facility or administrator and is required by law to conduct follow up inspections to verify that any complaints have been resolved. All inspections and monitoring done by the Bureau shall enforce the rules for nursing homes as outlined in the document R432-150, available to the public at
www.rules.utah.gov/publicat/code/r432/r432-150.htm
. Any administrator of a nursing home in Utah must be licensed as a health facility administrator by the Utah DOC (Department of Commerce) as proscribed by Title 58, Chapter 15.
Cost of Utah Nursing Homes
The cost of long-term care in a nursing home is always a foremost concern among seniors and their family members. The cost varies greatly based on the size and location of the facility, the type of services the nursing home offers, what services the resident needs and wants, whether or not the resident shares a room or is in a private room and what level of care the resident needs. Medicaid and Medicare reimbursement are available for facilities certified for receive federal reimbursement for care. Information about the Medicaid program can be found at the following address:
http://www.health.utah.gov/medicaid/provhtml/nursing_home.html
.
Back to Top