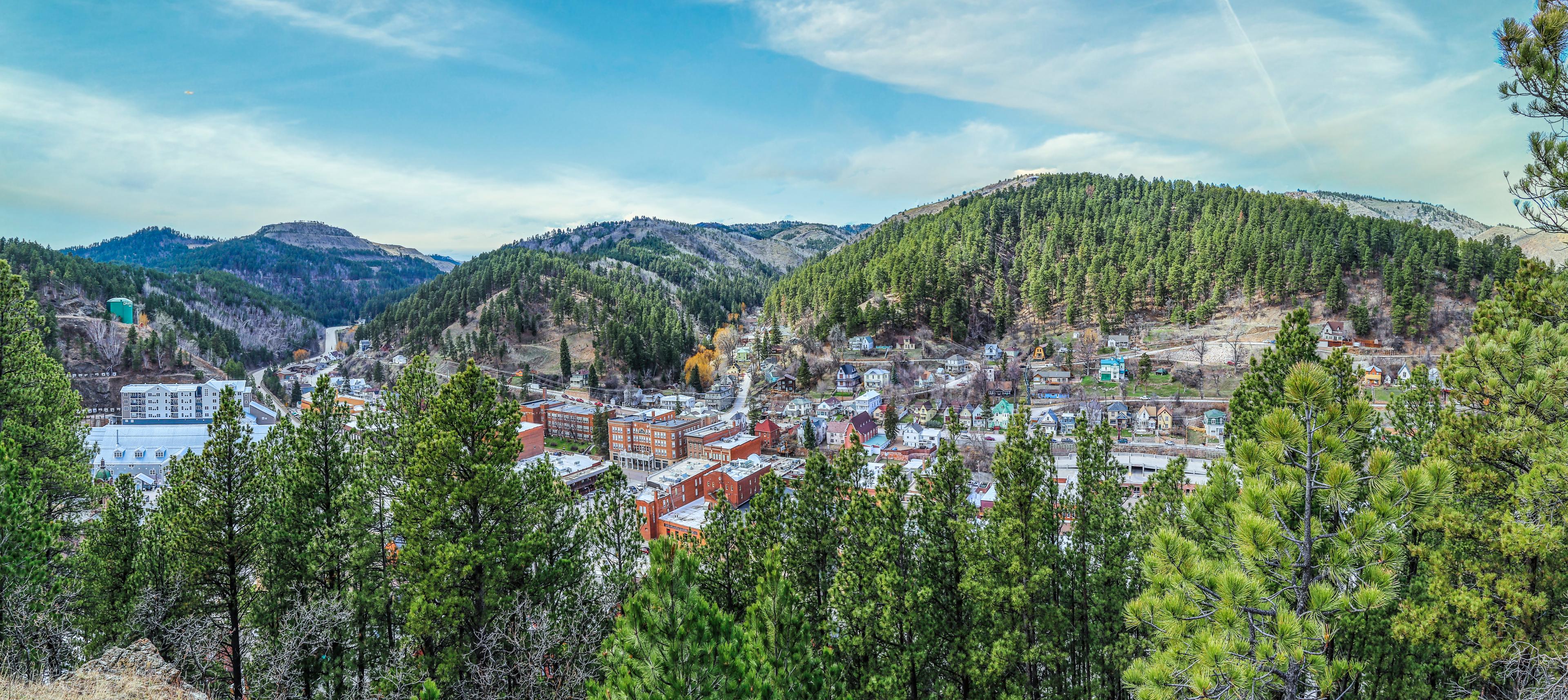 Nursing Homes in South Dakota
Nursing homes in South Dakota provide medical care for frail seniors with disabilities, injuries or health conditions that require frequent monitoring by licensed medical professionals, such as doctors and nurses. While it's common for patients to remain in long-term nursing care, facilities may also help seniors recover from surgeries and other temporary ailments, allowing them to get back on their feet sooner and with fewer complications.
South Dakota has a population of 909,824, of which 17.5% of residents are 65 or older. Of the 159,219 seniors in the state, 4,810 are in nursing homes, and the Department of Human Services expects this number to continue growing due to the state's aging population and high 1.17% growth rate. Currently, there are 104 nursing homes across the state. South Dakota's Access Critical Nursing Facilities program was expanded in 2021 to make it easier for seniors living in isolated rural areas to access nursing care at their local facilities through enhanced Medicaid disbursement.
This guide covers nursing home laws and regulations in South Dakota. It also provides information on financial assistance and payment options available to help seniors access care.
Popular Cities in South Dakota
Cost of South Dakota Nursing Homes
The average cost of nursing homes in South Dakota is $199 per day. This is higher than the national average which is $228 per day.
Can You Use Medicaid to Pay for Nursing Home Care in South Dakota?
Seniors living in South Dakota can typically use the state's Medicaid program to cover most long-term care costs associated with a nursing home, provided they meet eligibility requirements. Currently, the state's Medicaid and CHIP programs have 144,718 enrolled individuals. Seniors 65 years and over can generally access nursing home care under the program as long as they can't live at home safely.
South Dakota's HOPE Waiver can assist seniors 65 and older who meet the eligibility conditions for nursing home care but may be able to manage their care requirements at home with the help of home health care or rehabilitation services. The Assistive Daily Living Services Waiver may also apply to seniors eligible for nursing facility levels of care or older adults aged 64 and below with disabilities. These waivers provide access to services such as home health care, transportation, home accessibility adjustments and medical equipment.
Eligibility for Medicaid in South Dakota
Medicaid income limits are quite generous in South Dakota. Seniors can earn up to $2,742 per month while remaining eligible for support, and this amount applies to each spouse if an individual is partnered. Asset limits are set at $2,000 for an individual or $3,000 for a couple if both partners apply. If one partner isn't applying for Medicaid, the spouse remaining in the community can potentially retain assets of up to $148,620. A Medicaid Asset Protection Trust may allow individuals or couples to retain assets in excess of the limit while still being eligible for Medicaid.
| | Income Limits* | Asset Limits |
| --- | --- | --- |
| Single Person | $32,904 | $2,000 |
| Two-Person Household (Only One Spouse Applying) | $65,808 | $2,000 for applicant and $148,620 for nonapplicant |
| Married Applicants (Both Spouses Applying) | $65,808 | $3,000 |
*Per year
In addition to income and asset limits, seniors must meet certain other eligibility requirements to apply for Medicaid in South Dakota, including the following:
Seniors must be a resident of South Dakota
Applicants must hold United States citizenship
Seniors need to be 65 or older or suffer from a disability such as blindness
Applicants' needs must meet a nursing home care level
Applying for Medicaid in South Dakota
There are several ways seniors may choose to apply for Medicaid in South Dakota, including:
Generally, seniors seeking benefits will need to fill out an application form, which requires the individual or couple to submit various kinds of information to help the government determine income, assets and eligibility. Seniors can complete the application form online or print it and take it to the closest Department of Social Services office. If they don't have all the required information, submission is still allowed, as staff will follow up to help with completion. An interview is optional when accessing South Dakota's Medicaid program.
What Information You Will Need: 
Social security numbers
Proof of identity, citizenship and state residency
Employment or income details, such as pay stubs or W-2 forms
Asset details, such as bank statements and insurance contracts
Additional Medicaid Support & Resources in South Dakota
Seniors and their families have access to many resources that help them understand the process of applying for Medicaid, including eligibility requirements and any waivers that might apply. These organizations can also provide legal advice and assist with filling out applications free of charge.
| | Contact | Service |
| --- | --- | --- |
| South Dakota Medicaid Inquiry Hotline | (605) 773-3495 | Seniors can call South Dakota's Department of Social Services Medicaid inquiry hotline to ask about their eligibility or the application process. Alternatively, they can arrange to visit their local DSS office in person to talk about eligibility or start the application process. |
| Dakota at Home | (833) 663-9673 | Dakota at Home offers free information about public and private services seniors can access, such as Medicaid waivers. The agency can also refer seniors to other organizations in their local area that may provide additional assistance and information. |
| Dakota Plains Legal Services | (605) 856-4444 | Dakota Plains Legal Services provides free legal advice to seniors. The nonprofit agency can help individuals determine their eligibility for government benefits such as Medicaid and help them sort out financial statements, identification and other documents required for application. |
Can You Use Medicare to Pay for Nursing Home Care in South Dakota?
Medicare provides limited coverage for short-term stays in a skilled nursing facility following a hospital stay, but seniors must meet a number of specific requirements. This benefit is available to beneficiaries who have been hospitalized for at least three days, excluding the date of discharge, so it's most valuable for those who are recovering from an injury, illness, or surgery.
Once seniors meet the hospitalization requirement, Medicare will pay for up to 100 days of skilled nursing per benefit period. The first 20 days are covered in full. Starting on day 21, beneficiaries must pay a daily coinsurance rate. After day 100, seniors are responsible for the entire cost.
What Does Medicare Cover?
Medicare covers a number of specific services, including:
Meals
A semiprivate room
Medications
Skilled nursing
Physical therapy
Occupational therapy
Speech therapy
Audiologist care
Medical supplies
Medical social services
Nutritional counseling
Ambulance transportation
What Isn't Covered by Medicare?
Medicare does not cover long-term custodial care that addresses seniors' day-to-day needs. This includes help with daily activities, such as bathing, dressing and using medical equipment.
For more information about Medicare and when it covers Nursing Home Care, read our Guide to Nursing Homes.
Medicare Support & Resources in South Dakota
The following resources can help seniors learn more about Medicare in South Dakota. Seniors can receive free assistance in determining their eligibility and coverage or help with accessing programs that can save on the cost of Medicare.
| | Contact | Service |
| --- | --- | --- |
| Dakota at Home | (833) 663-9673 | As a nonprofit agency, Dakota at Home provides free information about Medicare relevant to long-term care for seniors. The agency is a service of the South Dakota Department of Human Services, so it has access to accurate and updated information. |
| South Dakota Consumer Protection | (800) 300-1986 | South Dakota Consumer Protection provides information that can help seniors understand their rights when accessing Medicare in the state. Seniors can contact the agency for legal advice if they believe their Medicare Advantage or Medigap provider isn't following regulations. |
| Medicare.gov | (800) 633-4227 | Medicare.gov is the official website for the United States Medicare program. Seniors can find resources regarding eligibility, plan comparisons, policy details and ways to save money. The site also lets them search for health care providers that accept Medicare. |
| Senior Health Information and Insurance Education | (877) 331-4834 | SHIINE provides free counseling to seniors regarding Medicare eligibility and coverage within South Dakota. The organization can also help seniors navigate financial assistance options, such as the Medicare Savings Program and Extra Help Program, which may help reduce the cost of Medicare coverage. |
Other Financial Assistance Options for Nursing Home Care in South Dakota
While Medicaid and Medicare are two of the most common programs used to pay for Nursing Home Care, there are other financial assistance options available, depending on your unique situation.
| | How to Apply | How It Works |
| --- | --- | --- |
| Aid and Attendance | Learn more and apply online at va.gov. | Veterans who receive a VA pension may also be eligible for the Aid and Attendance benefit, a monthly cash allowance that veterans receive in addition to their standard pension amount. The benefit is intended for veterans in need of long-term care services and may be used towards paying for skilled nursing care. |
| Reverse Mortgages | Learn more about your options and how to apply at ftc.gov. | If you own a home, you may be able to use a reverse mortgage to help pay for nursing care. Reverse mortgages are loans that one can take out against the value of their home, essentially converting some of the home's equity into cash. This type of funding can be especially useful for married couples when only one partner needs nursing care, as the other residents of the home may continue living there. Reverse mortgage loans do need to be repaid with interest, typically within 12 months of receiving the loan. |
| Long-Term Care (LTC) Insurance | Learn more about Long-Term Care Insurance and how to apply for a policy at acl.gov. | Seniors who already have long-term care insurance may be covered for skilled nursing care. Most policies cover at least a portion of the cost of nursing home care, but it depends on the specific policy terms. Note that older adults who are already in need of skilled nursing care will not be eligible to sign up for a LTC insurance policy. |
Nursing Home Laws and Regulations in South Dakota
| | |
| --- | --- |
| Licensing Requirements | The South Dakota Department of Health's Office of Health Care Facilities Licensure and Certification licenses nursing homes in South Dakota. The agency conducts inspections of nursing homes participating in Medicaid and Medicare at least every 15 months. |
| Staffing Requirements | South Dakota Administrative Rule outlines the minimum staffing level requirements and which professionals must be on duty for a nursing home to operate. Typically, facilities must have an administrator, director of nursing, and enough registered and licensed nurses to provide an acceptable staff-to-resident ratio. |
| Staff Training Requirements | Certified Nursing Assistants must receive 75 hours of clinical and classroom-based instruction, pass a state competency test and complete 12 hours of in-service education annually. Caregivers require 16 hours of extra training in a specific area before administering specialized care such as nutritional support. |
| Admission Restrictions | Nursing homes in South Dakota can only admit patients after pre-screening tests from a qualified health professional, such as a physician or nurse practitioner. Facilities must have available capacity, and patients' needs must fall into a category the home is trained and licensed to manage. |
| Care Planning Requirements | Nursing homes must formulate care plans for each patient outlining specific physical and mental health requirements and the interdisciplinary team responsible for administering the patient's care. The resident's physician, nurse practitioner, family or legal representative must approve the plan before care commences. |
| Dietary and Nutritional Services Requirements | Nursing homes are required to have dietetic services that provide three daily meals following the U.S. Department of Agriculture's nutritional guidelines. A dietary manager must oversee food handling and meal preparation practices, and a dietitian must ensure meals meet the specific needs of each resident. |
| Specialized Rehabilitative Services | Facilities in South Dakota are required to provide rehabilitative services, such as physical, occupational, and speech therapies, if a resident requires them. Qualified professionals must deliver these services, and patient progress must be documented for the interdisciplinary team to review. |
| Medication and Pharmaceutical Services | Nursing homes must employ a licensed pharmacist to oversee all medication services. Medications must be prescribed by a qualified health professional and reviewed by the pharmacist to ensure they fit the patient's needs. Strict policies regarding the handling, storage and disposal of medications are followed. |
| Activities Requirements | Nursing homes have to employ an activities director to organize and oversee therapeutic activities. Regular activities must be available to residents, and choices must be varied enough to meet individual patients' health and recreational interests. |
| Infection Control Requirements | Nursing homes in South Dakota must follow strict infection control procedures to limit the spread of blood-borne pathogens and other infections. Staff members must plan, implement and enforce these procedures, and must complete training to follow procedures correctly when performing tasks such as lab work. |
| Medicaid Coverage | South Dakota's Medicaid program covers nursing home care for eligible seniors at certified facilities. |
Find Communities
Senior Homes has an extensive directory of senior living options, with care and living providers across the United States. 
Nursing Homes Articles and Resources
Top Cities in South Dakota
Top Counties in South Dakota
Compare Costs, Photos, & Reviews of All Your Options Near South Dakota
By clicking "Get Costs" I am providing express written consent to receive calls including automated/pre-recorded calls and automated texts for which I may incur a cost, as well as emails from Caring and its partners. I understand I am not obligated to provide this consent to utilize Caring's service(s). I acknowledge I was able to review the Agreement to be Contacted, Terms of Use, and Privacy Policy.