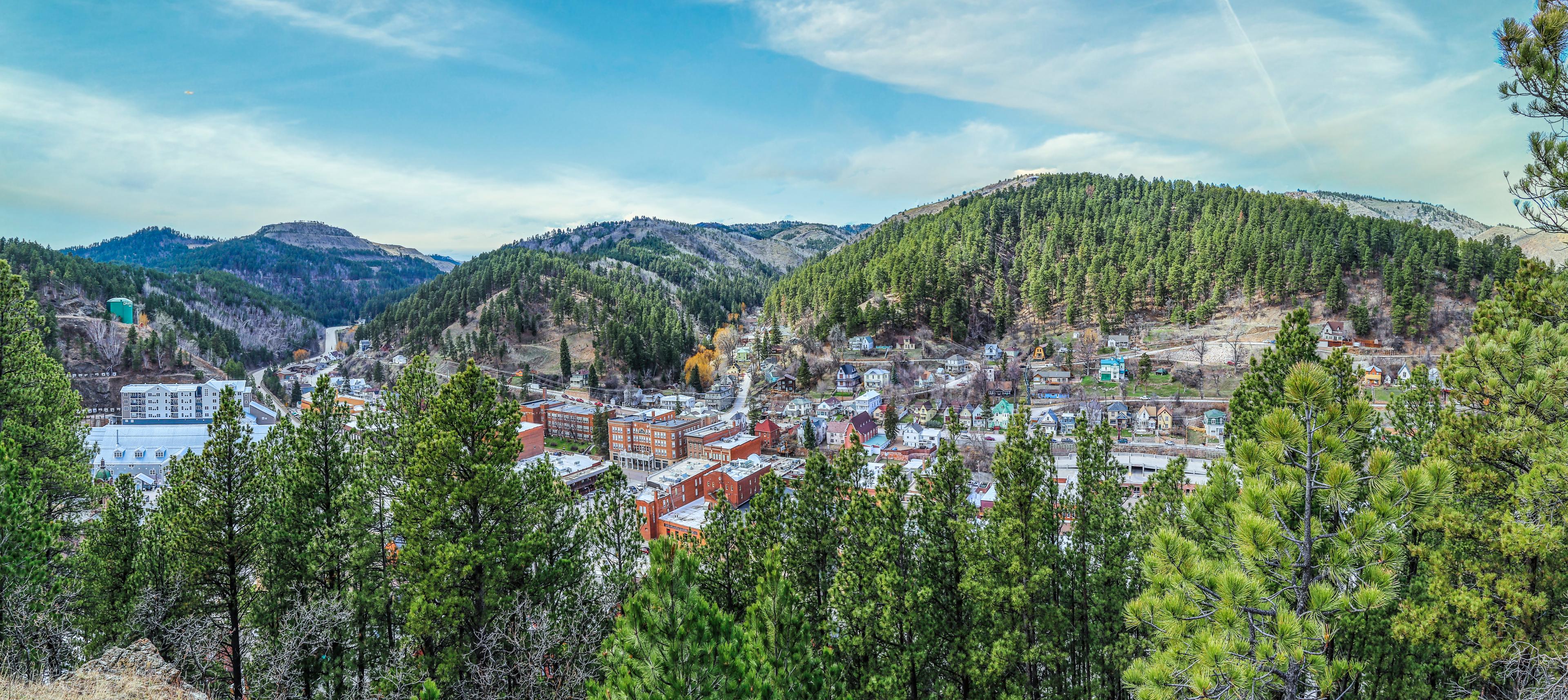 Overview of South Dakota Assisted Living
Lovingly watched over by four of America's most beloved political figures, "The Mount Rushmore State" is a stunning example of natural beauty and the laid-back Midwestern lifestyle.
Residents of South Dakota assisted living share their state with millions of tourists who visit each year to experience geological treasures such as Badlands National Park and the famous Black Hills caves.
As home of the well-known Sioux tribe, the area boasts a rich Native American history, which is celebrated not only in the state name—the Dakota people make up a subsection of the Great Sioux Nation—but also in the name of South Dakota's largest city, Sioux Falls.
South Dakota is a peaceful respite for a happy retirement and it is projected that within 20 years over 20% of the state's population will be seniors age 65 and over.
Popular Cities in South Dakota
Cost of South Dakota Assisted Living
The average cost of assisted living in South Dakota is $3,023 per month. This is higher than the national average which is $2,877 per month.
Paying for Assisted Living in South Dakota
Assisted living in South Dakota is often paid for privately, but the state's Department of Social Services is able to provide financial assistance to elderly residents who meet eligibility requirements.
A Medicaid Home and Community-Based Services (HCBS) waiver is also available to cover the costs of medication administration, but this benefit cannot be used in conjunction with the state supplement program.
Not all facilities participate in these financial aid programs, so seniors who need help with assisted living costs in South Dakota should research this feature before selecting a home.
Assisted Living in South Dakota Defined
Assisted living in South Dakota is defined as "any institution, rest home, boarding home, place, building or agency which is maintained and operated to provide personal care and services which meet some need beyond basic provision of food, shelter and laundry to five or more persons in a free standing, physically separated facility."
Such establishments must be licensed by the state and residents of assisted living in South Dakota should require only intermittent medical care. However, the assisted living facility may apply for special approvals to offer specific skilled services, such as the care of cognitively and/or physically impaired residents, oxygen administration, etc.
Regulation of South Dakota Assisted Living Facilities
In South Dakota, assisted living communities are regulated by the state Department of Health. In order for a facility to be licensed and in operation, the administrator must have at least 75 hours of specialized training and must undergo a competency evaluation.
Additional staff will be properly oriented and receive on-going training in the following areas:
Accident prevention and safety procedures
Emergency procedures
Infection control and prevention
Proper use and documentation of restraints
Resident rights and confidentiality of information
Mandatory reporting of incidents and diseases
Care of residents with unique needs
South Dakota has also adopted the National Fire Protection Association (NFPA) 101 Life Safety Code and assisted living centers are required to conduct at least one fire drill during each shift of every quarter.
Legislation of South Dakota Assisted Living Facilities
Last year the South Dakota legislature authorized an expenditure of $430,157 to assisted living providers and hospice centers. The bonus monies received by personnel were based upon the percentage of Medicaid residents at the facility.
Find Communities
Senior Homes has an extensive directory of senior living options, with care and living providers across the United States. 
Assisted Living Articles and Resources
Compare Costs, Photos, & Reviews of All Your Options Near South Dakota
By clicking "Get Costs" I am providing express written consent to receive calls including automated/pre-recorded calls and automated texts for which I may incur a cost, as well as emails from Caring and its partners. I understand I am not obligated to provide this consent to utilize Caring's service(s). I acknowledge I was able to review the Agreement to be Contacted, Terms of Use, and Privacy Policy.