Vitalia Senior Residences at Westlake
Memory Care
Independent Living
Assisted Living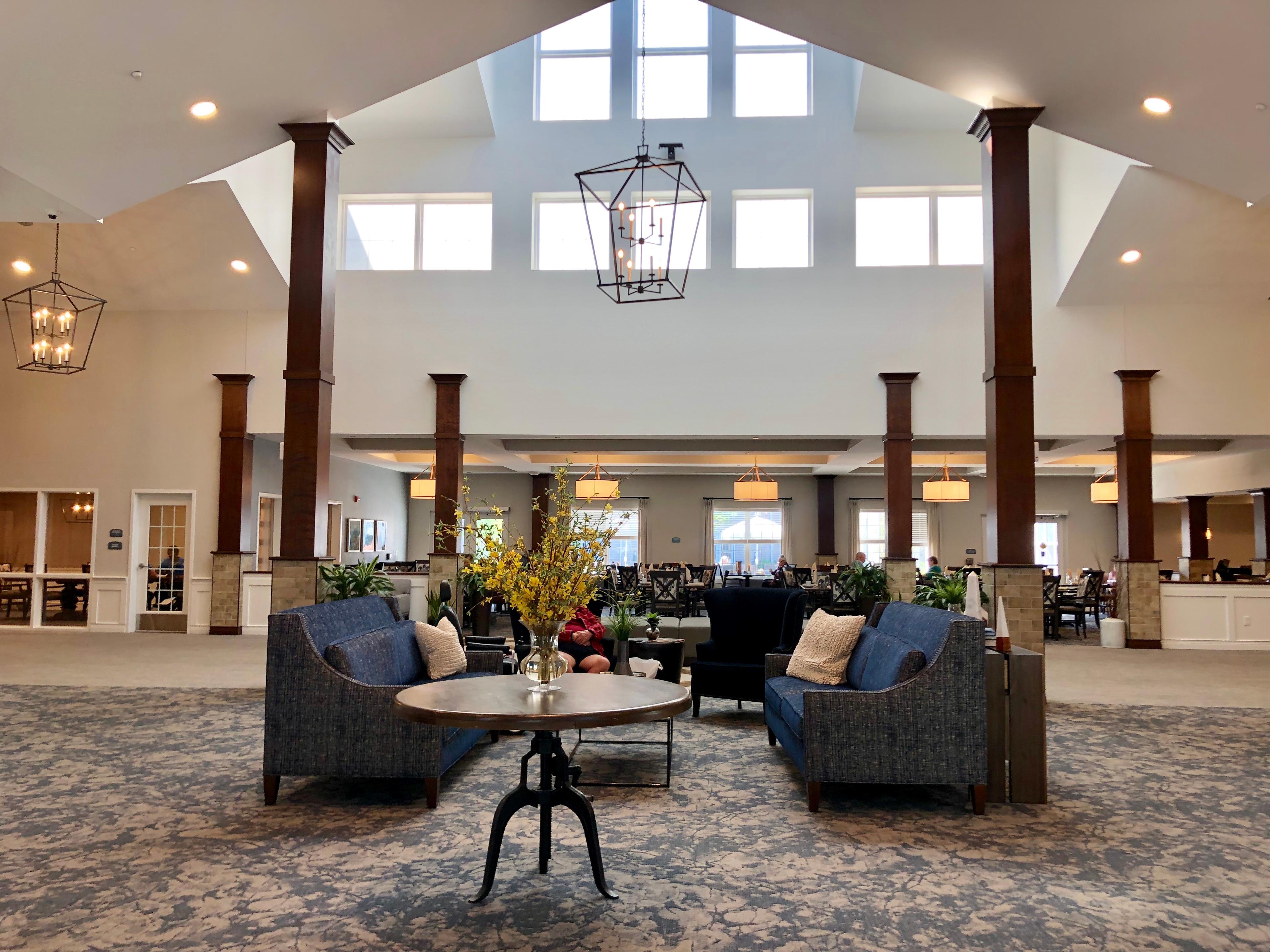 Description of Vitalia Senior Residences at Westlake
Vitalia Senior Residences at Westlake offers the finest amenities and world-class service, making us much more than a traditional senior living community. Our independent living plus assisted living, and memory care communities provide seniors a unique and nurturing environment, allowing residents to enjoy a life with purpose and passion. Vitalia is a proud member of the Westlake community and we love our home in Ohio. We are conveniently located on Center Ridge Road between Dover Center Road and Canterbury Road.
The residents at Vitalia are full of life thanks to their daily access to a wide array of social, spiritual, and educational events, which promote a vibrant and healthy lifestyle. From 7 am to 7 pm daily, our restaurant serves freshly prepared home-style cuisine selected by you from our extensive menu created by our Executive Chef and cooked to order by our culinary team. In addition to life coaches who are available to help our seniors thrive, our community meets the needs of our seniors by encouraging independence via social activities and events, and protective oversight by our dedicated team members.
Assisted Living
Vitalia assisted living offers a variety of living space selections, including multiple studio, one bedroom, and two bedroom apartments. Each living space has been designed with the aging process in mind to ensure safety and comfort. Whichever space you select, you can feel secure in the knowledge that it is the best fit for you and that Vitalia's amenities and community experiences have been catered to ensure vital at every age.
Memory Care
Vitalia Senior Residences offers an inviting and comfortable atmosphere for those who have been diagnosed with dementia, Alzheimer's or suffer from memory loss. Our memory care community provides an enriching and nurturing experience through a focus on dignity, freedom, and the health and well-being of each resident. The community, amenities, and activities have all been carefully designed with the greatest standard of health and happiness for our residents in mind. Vitalia specializes in dementia, Alzheimer's, and memory loss, so if your loved one could benefit from memory care, don't hesitate to contact us to arrange a visit.
Providing a Better Life
Vitality is the state of being proactive in life. Residents are free to pursue a lifestyle full of activity where their individuality is encouraged, honored, and respected. Our integrated community resources and technology ensure continued opportunities for learning and staying engaged.
Vitalia Senior Residences, Cuyahoga County's premier and most pioneering independent living plus, assisted living, and memory care community is scheduled to open in 2018. We are dedicated to giving our seniors outstanding service, exceptional amenities, and exciting events and entertainment to promote social, psychological, and physical health.
Thank you for your interest at Vitalia Senior Residences at Westlake. Please give us a call to schedule a free tour.
Vitalia Senior Residences at Westlake Amenities
Photos of Vitalia Senior Residences at Westlake
Tour Vitalia Senior Residences at Westlake
The best way to get to know a community is by scheduling a tour. See the facilities, meet the staff and residents, and get a feel firsthand what it's like to live at Vitalia Senior Residences at Westlake.
Map of Vitalia Senior Residences at Westlake
Costs at Vitalia Senior Residences at Westlake
Independent Living
Independent Living is for those who desire the feel of a private residence with the amenities and activities available in a planned community, such as fitness classes, game nights, and group excursions. Services such as cleaning and groundskeeping are often available.
Assisted Living
This level of care provides support for those who need help with personal care needs such as cleaning, bathing, and dressing. Residents selecting this level of care are treated to many amenities in a home-like atmosphere, while getting support in their daily lives.
Reviews of Vitalia Senior Residences at Westlake