Montana Nursing Homes
Cost of Montana Nursing Homes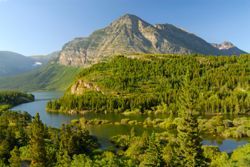 The average cost of Nursing Homes in Montana is $210 per day. This is lower than the national average which is $228 per day.
In Montana there are 92 Nursing Homes. We can help you find the best matches for your needs.
Montana Nursing Homes by City
Other Areas in Montana
Map of Montana Nursing Homes
Overview of Montana Nursing Homes
Montana nursing homes have a large number of offerings for seniors. Spectacular geysers that burst out of the ground offer stunning views that are heart stopping to witness. Hot springs provide a relaxing break after an afternoon of shopping. Visiting historical sites, going to festivals and exploring cultural events are other possible activities seniors might enjoy. The pace of life is slower in the state of Montana and people still remember to help their neighbors. Residents of nursing homes in Montana often need specialized care that their regular physician cannot provide. Having the necessary specialists nearby can make a crucial difference when it comes to getting the best care quickly. There are several top ranked hospitals in the state. These include Benefits Hospital, located in Great Falls, Billings Clinic, located in Billings and St. Patrick Hospital and Community Medical Center, both located in Missoula.
Nursing Homes in Montana Defined
A nursing home in Montana is a medical facility that offers intermediate or skilled nursing care to the seniors who live there. These residents have physical or mental illnesses that are so severe that they are not able to care for themselves adequately. Nursing homes differ from assisted living centers in that they offer continuously staffed and monitored care 24 hours a day. These seniors often need help with living skills such as dressing, eating and cooking. Those residents who need more nursing care and more help with their daily life skills benefit from the skilled care they receive in a nursing home.
Paying for Nursing Homes in Montana
This cost can rise quickly if the nursing home is in a large city, however. This fee covers all of the basic care a senior requires in order to have their needs met. Room and board, housekeeping services and help with daily life skills, such as dressing and bathing and meals are just a few of the items included. Skilled or intermediate nursing care is also included, depending on the medical needs of the individual. Extra medical services, such as therapies ordered by a physician, are not included in this daily fee and must be paid for.
Regulation of Montana Nursing Homes
The Department of Public Health and Human Services is the government agency that is responsible for licensing nursing homes in Montana. If the nursing home accepts patients who are paying for their care with Medicare or Medicaid, the Health Care Financing Administration (HCFA) of the federal government also inspects the nursing homes on a regular basis. Before beginning work in a Montana nursing home, an individual must complete an approved Nurse Aide Training and Competency Program (NATCEP). Upon completion of this program, the individual is now considered to be a certified nurse's aide (CNA).
Back to Top