Montana Memory Care
Cost of Montana Memory Care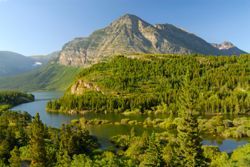 The average cost of Memory Care in Montana is $4,108 per month. This is higher than the national average which is $2,958 per month.
In Montana there are 17 Memory Care Communities. We can help you find the best matches for your needs.
Montana Memory Care Communities by City
Other Areas in Montana
Map of Montana Memory Care Communities
Overview of Montana Memory Care
With over 256,000 seniors currently residing within Montana, 21,000 of whom suffering from Alzheimer's disease, the state features a variety of elder care services that best serve the needs of adults with age-related cognitive disorders. Montana memory care communities provide a unique level of care, placing the comfort of residents and the peace of mind of their families first and foremost.
The Department of Health and Human Services
offers plenty of information regarding aging and long-term care, as well as tips and advice on how families can transition from home care to long-term care in a safe and secure facility.
Memory Care in Montana Defined
Overall, Montana memory care providers offer a specialized set of services that go beyond what is offered in most assisted living programs. Memory care communities provide a comfortable and familiar environment for those suffering from memory-related disorders. Well-trained and dedicated staff members are tasked with providing compassionate personal care services to seniors, much like assisted living. However, memory care community staff provide a much more involved measure of care, from simple reminders to assistance with daily activities like bathing, grooming, feeding and medication management. 24-hour supervision ensures the health and safety of all seniors, largely by providing a secure setting in which to reside.
Back to Top