Montana Assisted Living
Cost of Montana Assisted Living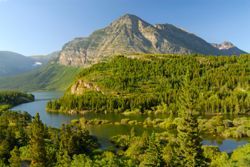 The average cost of Assisted Living in Montana is $3,560 per month. This is higher than the national average which is $2,877 per month.
In Montana there are 66 Assisted Living Facilities. We can help you find the best matches for your needs.
Montana Assisted Living Facilities by City
Other Areas in Montana
Map of Montana Assisted Living Facilities
Paying for Assisted Living in Montana
Assisted living in the mid-western region of Montana is the least expensive, with all other areas comparable to one another in pricing. The monthly cost of assisted living includes meals, housing and other services as specified. Residents of assisted living in Montana are responsible for covering the fees associated with their level of daily care. The cost of assisted living might be paid for using personal savings, long-term care insurance or funds provided by family members. A resident eligible for Medicaid may benefit from a Home and Community Based Services program that reimburses the cost of adult residential care, but this assistance is limited in scope. Former military personnel should contact the Department of Veterans Affairs for information on veterans benefits.
Overview of Montana Assisted Living
Surrounded by namesake mountain ranges, Montana is a haven for natural beauty. Each year, millions of tourists visit this magnificent state to view the wonders of Glacier National Park and Yellowstone National Park. Montana's size and varied climate allows residents to choose between traditionally snowy winters and a warm, semi-arid lifestyle beneath the state's infamous Big Sky. Montana's low level of population density makes the state a popular choice for those seeking peace and quiet. It is projected that by the year 2020, over 20% of Montana's population will be age 65 or older. Seniors who choose assisted living in Montana will discover a friendly, environmentally-conscious atmosphere, where residents share a strong spirit of community.  
Assisted Living in Montana Defined
In Montana, assisted living communities were referred to as "Personal Care Homes" up until 2003. These facilities offer 24-hour, on-site staff to help residents with daily living and homemaking tasks as needed. Assisted living facilities also provide essential social and recreational services to their residents. The purpose of assisted living in Montana is to establish "a setting for frail, elderly or disabled persons which provide supportive health and service coordination to maintain the residents' independence, individuality, privacy and dignity."
Assisted living in Montana is a state-regulated system, and the local Department of Public Health and Human Services has created a code of operational standards to further define the three available levels of care:
Category A facility – provides basic assistance to its residents.
Category B facility – provides additional health services to residents.
Category C facility – provides additional mental healthcare to residents.
Regulation of Montana Assisted Living Facilties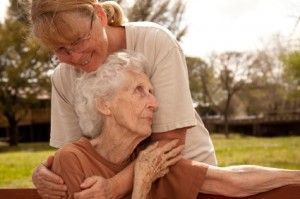 The Montana Department of Public Health and Human Services sets the regulations for the licensing and operating procedures of assisted living facilities in their state. The pre-qualified administrators of these facilities are responsible for the screening, hiring and training of staff. The facility must produce complete and up-to-date files on both staff and residents within 24 hours of a request by the Department. There are stringent requirements for the conditions and set-up of a resident's living space, including both individual rooms and areas of communal use. The preparation and serving of food is also highly regulated. The
Licensure Bureau
conducts a full survey of each facility once every one to three years, near the renewal date of the current operating license.
Back to Top