Indiana Assisted Living
Cost of Indiana Assisted Living
The average cost of Assisted Living in Indiana is $3,693 per month. This is higher than the national average which is $2,877 per month.
In Indiana there are 326 Assisted Living Facilities. We can help you find the best matches for your needs.
Indiana Assisted Living Facilities by City
Indianapolis / Nine County Region Assisted Living
---
Other Areas in Indiana
Map of Indiana Assisted Living Facilities
Paying for Assisted Living in Indiana
Assisted living in Indiana is typically funded by a senior's retirement savings or by a family member, but there are some program options if a senior requires help paying for care. Assisted Living or Aged and Disabled Medicaid Waivers are available for seniors residing in a Medicaid-certified facility. The
Indiana Family and Social Services Administration (FSSA)
manages the state's Medicaid program. If an assisted living resident does not meet the requirements for Medicaid, he/she may be eligible for financial help through Indiana's Residential Care Assistance Program.
Overview of Indiana Assisted Living
Life in the Hoosier State is above average in every way. Indiana has a high population density and the second largest capital city in the nation, yet still maintains a peaceful Midwestern style of living. Indiana's small-town charm set the stage for the popular musical,
The Music Man
, and Gary, Indiana is also the real-life birthplace of another famous "music man" – Michael Jackson. The state of Indiana offers everything from big-city attractions to the simplicity of the Amish country. While the weather patterns fluctuate drastically throughout the state, residents of assisted living in Indiana will always enjoy four distinct seasons each year. It is projected that in 20 years nearly 20% of the state's population will be made up of seniors age 65 and above, making it an ideal place to retire.
Assisted Living in Indiana Defined
There is no exact definition of what constitutes assisted living in Indiana. Facilities offering services that are traditionally associated with "assisted living" are lumped into the category of residential care facilities, comprehensive care facilities or health facilities. According to
Indiana state law
, it does not appear that there is any clear distinction between these titles, although comprehensive care facilities may have an on-site physician and offer more medical services. If a community offering assisted living in Indiana does not administer medications to their residents, no license is required to operate the facility.
Licensing of Indiana Assisted Living Facilities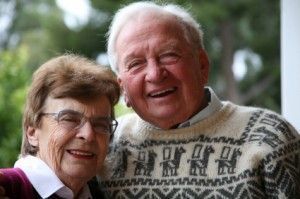 In the state of Indiana there are several types of facilities that provide care services for adults. Facilities that specifically provide assisted living services for the elderly are called residential care facilities and housing with services establishments.
A residential care facility is a health care facility that provides residential nursing care as per 410 Indiana Administrative Code (IAC) 16.2-1.1-62. Residential nursing care covers a range of nursing services which include diagnosis or carrying out a health care regimen as prescribed by a physician or nurse practitioner. To learn more on how assisted living facilities in Indiana are licensed, please visit our Indiana Licensing Summary.
Back to Top