Georgia Memory Care
Cost of Georgia Memory Care
The average cost of Memory Care in Georgia is $4,036 per month. This is higher than the national average which is $2,958 per month.
In Georgia there are 207 Memory Care Communities. We can help you find the best matches for your needs.
Georgia Memory Care Communities by City
Metro Atlanta Memory Care
---
Other Areas in Georgia
Map of Georgia Memory Care Communities
Overview of Georgia Memory Care
Georgia is one of just 17 states which are home to a nationally designated Alzheimer's Disease Research Center. Funded by the National Institute on Aging, the
Emory Alzheimer's Disease Research Center
is located on the Emory University campus in Atlanta and provides clinical, research and educational programs for seniors in the region who are affected by age-related memory loss conditions. Residents of Georgia memory care facilities are fortunate to have local access to some of the most cutting-edge research and treatments for Alzheimer's and dementia.
Memory Care in Georgia Defined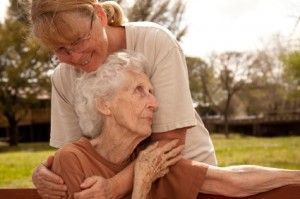 Memory care offers specialized services for elderly adults who are suffering from Alzheimer's disease, dementia and other disorders that affect memory and cognitive function. Unlike ordinary assisted living facilities, Georgia memory care centers offer a greater degree of supervision to prevent patients from getting lost or wandering away. In addition to added security, memory care centers also provide personal assistance with day-to-day activities, including bathing, eating and medication management. Each resident is treated with the respect and dignity that should be afforded to any older adult, regardless of their current condition or illness.
Back to Top