Diamond Bar Assisted Living
There are 7 Assisted Living Facilities in Diamond Bar, CA and 30 Assisted Living Facilities nearby.
Average Cost: $4,500
Reviews of Diamond Bar Assisted Living Facilities
I could not have found a more wonderful team to care for my mom. The staff at Acacia Guest Home is beyond caring and compassionate and most importantly patient. The home is a safe, clean and loving environment where I have found all the residents to be happy and quite spoiled...
Read more Acacia Guest Home reviews
---
Back to Top
Map of Diamond Bar Assisted Living Facilities
Information About Assisted Living Facility in Diamond Bar
Named for a branding iron used during the ranching days of 1840s California, Diamond Bar is a fairly new city, incorporated in 1989. It started off as the product of a Mexican land grant that eventually turned into a master-plan community, which is still being developed up to this day. Residents and visitors alike will certainly love the small-town charm amid the rising growth of the city, and the perfect weather of warm summers and cool winters. Seniors find
assisted living in Diamond Bar
ideal for spending their retirement years.
Diamond Bar Recreation
Even in a young city such as this, residents of
assisted living in Diamond Ba
r find plenty to do. The city maintains at least nine parks that offer not just the usual picnicking, but also hiking and nature watching in the recreational trails. Pantera Park is where most of the city's annual events take place, including the Winter Snow Fest, Easter Egg Hunt and
City Birthday Party
, which features a car show, business showcase, craft fair and birthday cakes for everyone. In Sycamore Canyon Park, free concerts and movies are held every summer. Retail and business centers are not lacking either, and will prove to be more than capable of providing for the community's needs. The Diamond Bar Town Center is worth a visit, as it happens to be the site of the city's icon, The Windmill.
Diamond Bar Activities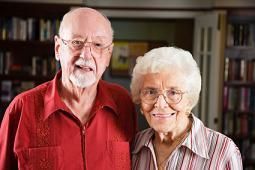 Residents of Diamond Bar assisted living communities will discover that the city is a happy place to spend time. The county-owned facilities
Diamond Bar Golf Course
and
Diamond Bar Library
are perfect hangouts for physical and mental entertainment. For social enhancements, various
senior clubs
meet at the Diamond Bar Senior Center. Spring dances, out-of-town excursions, computer tutorials, art classes and fun exercises are only a few things offered to seniors enjoying
assisted living in Diamond Bar
.
Diamond Bar Medical Facilities
Diamond Bar is surrounded by cities that extend quality medical services to seniors all around the county. West Covina is home to the
Citrus Valley Medical Center - Queen of the Valley Campus
, a 325-bed facility that offers high-quality services using state-of-the-art MRI and CAT scans. On the other side of Diamond Bar is the city of Pomona, which is where the
Pomona Valley Hospital Medical Center
is located. This 453-bed acute care, teaching hospital provides comprehensive medical services through first-class technology, as well as full senior health services from highly specialized physical therapy programs to advanced cardiac services.
Diamond Bar Transportation
In addition to the public transportation operated by
Foothill Transit
,
Los Angeles County Metropolitan Transportation Authority
,
Metrolink Rail
and
Amtrak
, which offer travel to, from and around
assisted living in Diamond Bar
, the city also provides the Dial-a-Cab and Diamond Ride programs. These subsidized curb-to-curb cab services are aimed at assisting seniors and persons with disabilities with their commuting needs.
Assisted living in Diamond Bar
is an ideal setting for your loved one to lead a comfortable lifestyle. For more information on local housing options, see our
Diamond Bar Assisted Living
page.
Written by senior housing writing staff.
Back to Top