Pomona Assisted Living
There are 5 Assisted Living Facilities in Pomona, CA and 30 Assisted Living Facilities nearby.
Average Cost: $4,500
900 E. Harrison
Pomona, CA 91767
---
---
---
---
---
Back to Top
Reviews of Pomona Assisted Living Facilities
Mt. San Antonio Gardens is a "first class" operation with a beautiful campus with several different living options. The management continues to invest in the community by continually upgrading or building new facilities.
Read more Mount San Antonio Gardens reviews
---
Back to Top
Map of Pomona Assisted Living Facilities
Information About Assisted Living Facility in Pomona
Named for the Roman goddess of fruit, the City of Pomona lies in a fertile valley that was once covered with orange trees and vineyards. Previously a leader in the citrus, wine and raisin industries, the city is now best known as a suburb of Los Angeles (L.A.).
Assisted living in Pomona
is an excellent option for seniors looking for long-term residential care due to its sunny climate and proximity to the big city amenities of Los Angeles.
Pomona Recreation
Along with the usual selection of books, the
Pomona Public Library
also preserves very special collections. The Laura Ingalls Wilder Collection holds the author's original manuscript for
Little House On The Prairie
and showcases signed first editions of the popular children's series. The Library's doll collection displays a unique collection of antique dolls from around the world. The Frasher Foto Postcard Digitization Project preserves the prolific work of Pomona photographer Burton Frasher, known for his popular photo postcards of the Southwestern United States. The library's Digital Story Station records personal stories about Pomona for future generations.
Senior services
are available at three community centers around the city: Emerson Village, Washington Village and Palomares Park. Various support services and activities are offered to those residing in
assisted living in Pomona
. Preventative health programs such as blood pressure screenings and the "Finding Your Way Back" program for individuals recovering from a stroke are also sponsored by the city.
Pomona Activities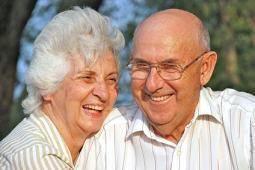 The convenience of having the Fairplex, L.A. County's major event center, right in Pomona allows seniors to easily enjoy major county events throughout the year. The
L.A. County Fair
, the largest county fair in North America, produces a month of quality entertainment, good eats and exciting horse racing events that delight residents of
assisted living in Pomona
. The
Irish Fair and Music Festival
is a two-day celebration of all that is Irish, from music to dance to demonstrations. Learn about wines, spirits and olive oil at the
Los Angeles International Wine and Spirits Competition
during which the best products compete for prestigious awards.
Pomona Medical Facilities
Residents of
assisted living in Pomona
can rely on the
Pomona Valley Hospital Medical Center
(PVHMC) for excellent medical care. Nationally recognized as a Top 100 Hospital and regionally recognized for its quality health care, PVHMC boasts three Centers of Excellence, one being the Stead Heart Center. PVHMC also offers specialty services such as a regional kidney stone center, diabetes management program, magnetic resonance imaging (MRI) center as well as a 24-hour emergency department.
Pomona Transportation
It's convenient and easy to get about and around the city when using
Pomona Valley Transportation Authority
(PVTA) public transportation programs. PVTA operates specialized transportation services that serve not only Pomona but also the surrounding cities of Claremont, LaVerne and San Dimas. Foothill Transit provides traditional fixed-route bus service while the Get About program is a dial-a-ride service for qualified seniors enjoying
assisted living in Pomona
who are unable to use the regular bus.
Assisted living in Pomona
offers seniors a relaxed lifestyle in the warm Pomona Valley. For more information on local housing options, visit our
Pomona Assisted Living
page.
Written by senior housing writer Karen Tom.
Back to Top