Tennessee Memory Care
Cost of Tennessee Memory Care
The average cost of Memory Care in Tennessee is $3,841 per month. This is higher than the national average which is $2,958 per month.
In Tennessee there are 107 Memory Care Communities. We can help you find the best matches for your needs.
Tennessee Memory Care Communities by City
Nashville Metropolitan Area Memory Care
---
Memphis Metropolitan Area Memory Care
---
Other Areas in Tennessee
Map of Tennessee Memory Care Communities
Overview of Tennessee Memory Care
Tennessee, home to the Great Smoky Mountains and world-famous Nashville, can be an excellent location for seniors with Alzheimer's to reside. The
Vanderbilt Memory & Alzheimer's Center
at the renown Vanderbilt University School of Medicine in Nashville conducts medical research on the risk factors, prevention and treatment for age-related memory loss. In partnership with Vanderbilt University Medical Center, the Alzheimer's Center provides treatment, support and education for seniors with memory loss throughout the state.
Alzheimer's Tennessee Inc.
, located in the eastern part of the state, also offers education, support and services to patients and their families, making Tennessee attractive to many seniors challenged by memory loss.
Memory Care in Tennessee Defined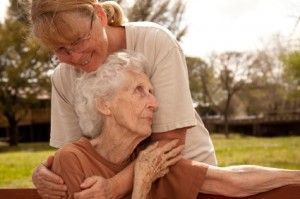 Alzheimer's Disease, like most other types of dementia, is a progressive disease. Various levels of care will need to be provided as the patient continues along his or her journey. Some patients in the early stages of Alzheimer's are able to stay with relatives or even in their own home, and merely require the part-time assistance of home health specialists. Tennessee memory care providers that provide in-home care typically offer assistance with such things as bill paying, cleaning and cooking, and even bathing and other daily tasks. Longer-term memory care is provided in a wide variety of environments, including assisted living communities, care homes and adult day care centers which provide a more supervised setting to accommodate changing needs as the disease progresses.
Back to Top