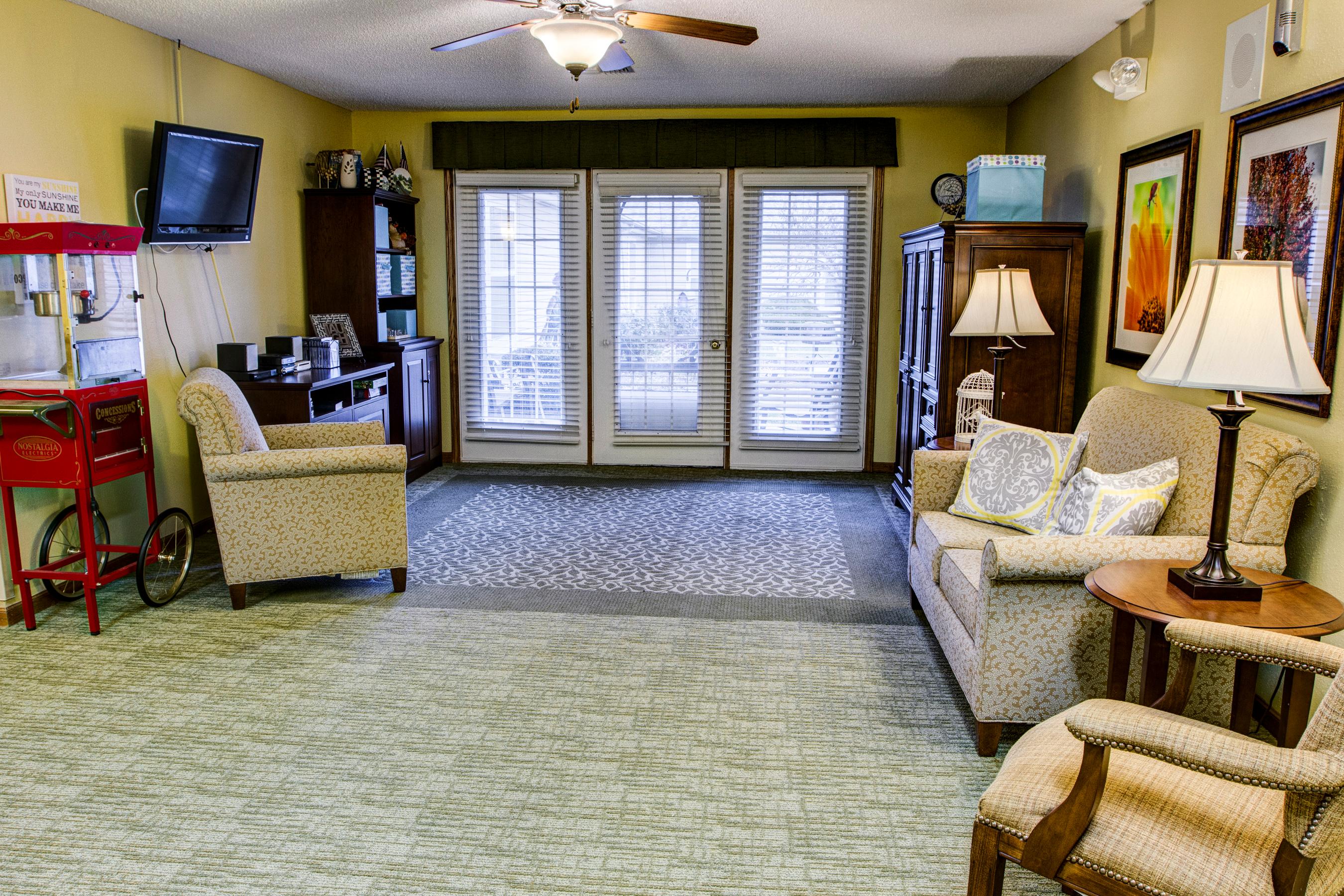 Description of Brookdale Beavercreek
Brookdale Beavercreek (formerly Sterling House of Beavercreek) is a full-service senior community offering personalized assisted living care and facilities. Our competent and attentive staff aim to provide the best environment for our residents, allowing them to enjoy life to its fullest. Our team of professionals is always ready to help residents and adjust services to their needs, even as their needs change.
Brookdale Beavercreek is part of Brookdale. Brookdale has been dedicated to providing excellent senior care options since 1978. Our commitment and attention to detail has made us one of the leading providers of senior living housing in the nation.
Featured Amenities
Residents at Brookdale Beavercreek can be found taking their meals in our beautiful community dining room or entertaining family and friends in our private dining room.
Other community areas include a sun room, wrap-around terrace and media, television and living room area.
Residents have a choice of either private or companion suites complete with kitchenette, wall-to-wall carpeting and a full bath. Small pets are also a welcome addition to our private residences.
Available Services
For the convenience of our guests, we provide weekly housekeeping and personal laundry services. Our on-site concierge is available around the clock to answer any questions or schedule our shuttle to transport residents to and from their personal appointments.
Our full-time staff are on site to provide residents with private, in-home assistance with everyday activities of living. Dedicated nurses are also on on-call 24/7 to look after the health of our residents.
Experience the difference of Ohio senior living at its best at Brookdale Beavercreek.
Brookdale Beavercreek Amenities
Photos of Brookdale Beavercreek
Tour Brookdale Beavercreek
The best way to get to know a community is by scheduling a tour. See the facilities, meet the staff and residents, and get a feel firsthand what it's like to live at Brookdale Beavercreek.
Map of Brookdale Beavercreek
Costs at Brookdale Beavercreek
Assisted Living
This level of care provides support for those who need help with personal care needs such as cleaning, bathing, and dressing. Residents selecting this level of care are treated to many amenities in a home-like atmosphere, while getting support in their daily lives.
Reviews of Brookdale Beavercreek