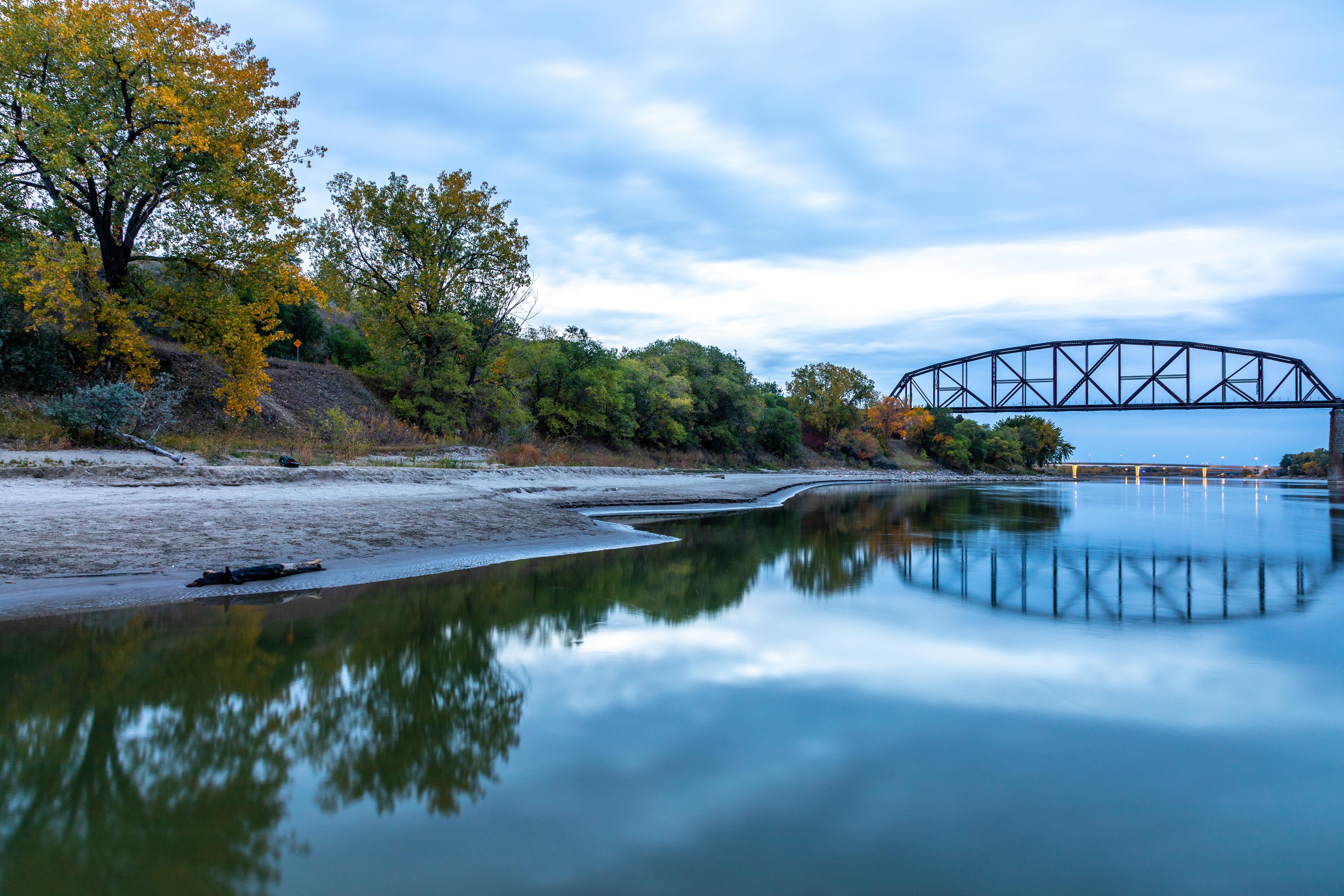 Overview of North Dakota Assisted Living
The name says it all when it comes to choosing "The Peace Garden State" as a base for assisted living. North Dakotais located along the Canadian border, hovering above the agricultural heartland of America. Listed as the state least bothered by tourism, it is the ideal hideaway for those seeking a quiet retirement.
North Dakota's largest city, Fargo, offers all the conveniences and amenities of any urban area for seniors desiring an active lifestyle. If your loved one is sensitive to sunshine and hot weather, you'll find no better state to help keep them cool. A low sales tax also helps to establish North Dakota as a desirable location for retirement.
Popular Cities in North Dakota
Cost of North Dakota Assisted Living
The average cost of assisted living in North Dakota is $3,239 per month. This is higher than the national average which is $2,877 per month.
Paying for Assisted Living in North Dakota
In North Dakota, assisted living fees are the responsibility of the residents and their families. In terms of cost, assisted living is distinguished from basic care in two ways:
Basic care residents pay an all-inclusive rate per month, while assisted living residents pay for only those services that are needed and desired.
Public assistance for financially needy residents is more readily available to residents of basic care facilities. Residents of assisted living in North Dakota may receive state assistance to help with the cost of services, but not for the price of their basic rent.
Assisted Living in North Dakota Defined
Assisted living in North Dakota is better known as "Basic Care," although living accommodations and services are licensed separately under each term. Both assisted living facilities and basic care are defined as facilities providing support to five or more individuals not related to the owner by blood or marriage.
Assisted living in Nebraska is designed to "accommodate the individual's needs and abilities to maintain as much independence as possible." The goal of basic care is similar, but the code for these facilities specifies that the services be provided on a 24-hour basis and that they shall include recreational and therapeutic activities.
Here are a few of the most significant differences between the two licensing programs:
Assisted living facilities are governed by contract law, while basic care facilities are governed by state regulation.
Assisted living communities are licensed by both the Department of Human Services and the Department of Health, while basic care communities are licensed only through the Department of Health.
Assisted living residents have the same rights as any US citizen with no special additions, while basic care residents are guaranteed their own Bill of Rights in the North Dakota Century Code.
Assisted living facilities offer many housing options, from a single room to a three-bedroom living unit, while basic care facilities are generally limited to semi-private rooms with shared bath.
Assisted living communities are unable to accommodate residents with dementia, while basic care communities may or may not provide the service.
Another notable care option in the state of North Dakota is "Congregate Housing" which is defined as a facility "subsidized by a city, nonprofit or religious organization for self-sufficient adults who would like some assistance with services."
These accommodations are often the most affordable, because portions of the fees and costs are paid for on the behalf of low-income residents. However, the majority of congregate housing facilities will not provide healthcare or on-site medical assistance, so they may not be an appropriate choice for seniors with disabilities.
Regulation of North Dakota Assisted Living Facilities
There are stringent requirements for the licensing and maintenance of both basic care facilities and assisted living in North Dakota. To ensure that a basic care provider is in compliance with state regulations, each residence is surveyed by the Department of Health a minimum of once per year in the areas of both "life safety" and "health." Assisted living facilities must provide a survey questionnaire to their residents once every two years to determine the level of consumer satisfaction.
Although basic care homes are better regulated, the educational requirements are the same for employees of assisted living in North Dakota. Workers in each type of care facility receive annual training in four areas of service. The administrators in each type of residence must gain at least 12 applicable hours of continuing education each year in order to renew the facility's license.
Find Communities
Senior Homes has an extensive directory of senior living options, with care and living providers across the United States. 
Assisted Living Articles and Resources
Top Cities in North Dakota
Top Counties in North Dakota
Compare Costs, Photos, & Reviews of All Your Options Near North Dakota
By clicking "Get Costs" I am providing express written consent to receive calls including automated/pre-recorded calls and automated texts for which I may incur a cost, as well as emails from Caring and its partners. I understand I am not obligated to provide this consent to utilize Caring's service(s). I acknowledge I was able to review the Agreement to be Contacted, Terms of Use, and Privacy Policy.