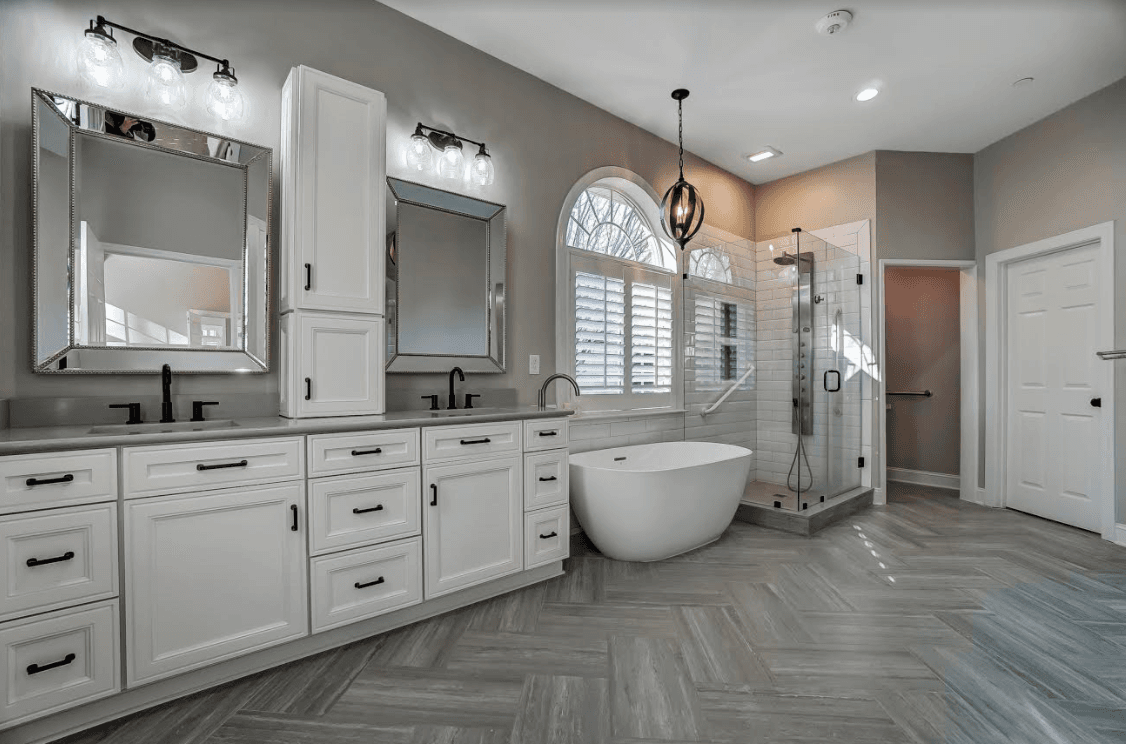 Description of The Post at Providence
Offering a Truly Superior Assisted Living Experience
Nestled in the heart of Providence - Charlotte, our residential care home is designed to provide memory care residents a safe and quiet sanctuary while allowing for social activities like gardening, games and music therapy. With 24 hour care, we are driven to tend to your exact needs.
Amenities
Delicious & Nutritious Meals
Three meals will be served each day, snacks, and a delicious turn-down dessert at night with tea or decaf coffee, etc. We source our vegetables and fruits from the local farmer's markets and buy high-quality meats from local butchers. We cater our menu to your loved one's appetite, and we will make adjustments to any meal to ensure your loved one eats.
Fun & Engaging Activities
We offer an abundant variety of activities daily to keep your loved ones stimulated. Our activities are focused on cognitive engagement and physical movement, and overall fun. COVID-19 contingent - Live entertainment
Fully Furnished Rooms
We have five private rooms and one shared room. All come fully furnished with a massage chair, remote-controlled adjustable bed, Cable TV, and Internet access for Netflix, Hulu, etc. Each room also has the ability to video conference with friends or family.
Outdoor Living
We have a remote-controlled retractable awning to allow residents to enjoy the outdoors at any time of day. Hear the birds chirping or gaze into the woods from the back deck is an everyday experience.
24/7 Care
We have thoroughly trained and experienced staff available at any time of day or night to ensure that all needs are met.
Safety and Accessibility
The home comes equipped with a Fire Alarm and Sprinkler system in every room. 2 Accessibility ramps for wheelchair access, and wheelchair accessible bathrooms. For safety, a monitored Alarm installed throughout the home as well as bed alarms and a call-bell system in each room. Convenience and safety is our top priority.
Medication and Medical Management
We have a licensed RN on staff as well as an on-call physician. We have Med Aides and certified nursing assistants at home 24/7. We handle all medication management and have a direct partnership with a local pharmacy for your convenience.
Hospitality
All-inclusive laundry service and daily housekeeping is included.
The Post at Providence, Let us take care of you!
The Post at Providence Amenities
General
Pets Allowed: No pets allowed
Photos of The Post at Providence
Tour The Post at Providence
The best way to get to know a community is by scheduling a tour. See the facilities, meet the staff and residents, and get a feel firsthand what it's like to live at The Post at Providence.
Map of The Post at Providence
Reviews of The Post at Providence