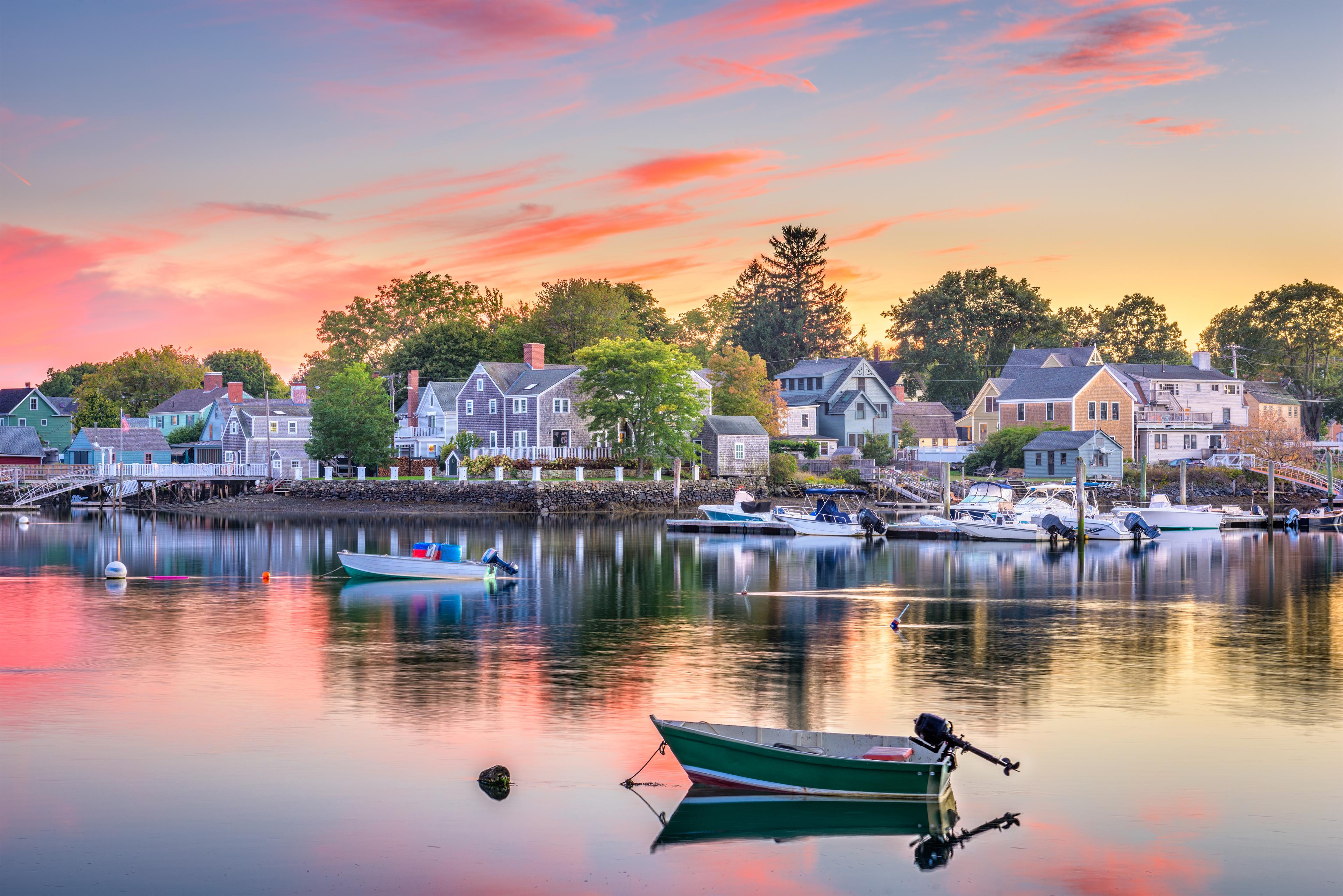 Overview of New Hampshire Assisted Living
New Hampshire, also known as "The Granite State," is proud to be one of the original 13 colonies that founded the United States of America (US) and is considered the number one most-livable state in the country. In June 1788, it became the ninth state to ratify the articles of the US Constitution. No doubt, New Hampshire has some history in its bones.
Residents of New Hampshire practice under the state motto "Live Free or Die," and enjoy no general sales tax or tax on personal income at both the state and local levels. Seniors who choose assisted living in New Hampshire bask in gorgeous fall foliage, summer cottages, and the beauty and recreation that accompany its many lakes and miles of seacoast.
Popular Cities in New Hampshire
Cost of New Hampshire Assisted Living
The average cost of assisted living in New Hampshire is $5,103 per month. This is higher than the national average which is $2,877 per month.
Assisted Living in New Hampshire Defined
New Hampshire assisted living facilities are licensed under the categories of Residential Care Home Facility and Supported Residential Care Home Facility. Residential care home facilities provide board and lodging, along with assistance with activities of daily living, such as bathing, dressing, eating, personal hygiene, walking and other needs, such as medication assistance and observation of residents' overall emotional and physical well-being. Residential care home facilities are operated on a 24/7 basis to provide for all a resident's personal care, social, recreational and occupational needs.
A supported residential care home facility offers the same type of care as a non-supported care facility, but is designed for those who have a greater medical need. Nursing intervention is offered for residents who need more assistance than what is provided at a residential care home facility, but not as much as is provided at a traditional nursing home.
Regulation of New Hampshire Assisted Living Facilities
Assisted living in New Hampshire is regulated by the New Hampshire Bureau of Health Facilities Administration (HFA). The Health Facility Licensing Unit is responsible for the licensing and inspection of both nursing homes and residential care facilities in the state.
Residential care home facility administrators as well as registered nurses must qualify for licensure under the rules regulated by the HFA. Registered nurses who wish to keep their licensure are responsible for the completion of 30 contact hours of continuing education requirements every two years.
Find Communities
Senior Homes has an extensive directory of senior living options, with care and living providers across the United States. 
Assisted Living Articles and Resources
Top Cities in New Hampshire
Top Counties in New Hampshire
Compare Costs, Photos, & Reviews of All Your Options Near New Hampshire
By clicking "Get Costs" I am providing express written consent to receive calls including automated/pre-recorded calls and automated texts for which I may incur a cost, as well as emails from Caring and its partners. I understand I am not obligated to provide this consent to utilize Caring's service(s). I acknowledge I was able to review the Agreement to be Contacted, Terms of Use, and Privacy Policy.