Brookdale Hattiesburg Assisted Living
Get Pricing & Availability for Brookdale Hattiesburg Assisted Living
By clicking "Get Costs" I am providing express written consent to receive calls including automated/pre-recorded calls and automated texts for which I may incur a cost, as well as emails from Caring and its partners. I understand I am not obligated to provide this consent to utilize Caring's service(s). I acknowledge I was able to review the Agreement to be Contacted, Terms of Use, and Privacy Policy.
Description of Brookdale Hattiesburg Assisted Living
Brookdale Hattiesburg I (formerly Emeritus at Forrest Park) offers a homelike setting and cheerful smiles from our professional staff who greet you every day. Our caring staff offers the assistance you need while respecting your independence.
Brookdale Hattiesburg I is a part of Brookdale, a company that helps residents and family members create senior living solutions that enrich their lives through passion, courage and partnership so they can get the most out of "All the Places Life Can Go." Brookdale has been providing the very best in senior living solutions since 1978.
Featured Amenities
Our peaceful setting, restaurant-style dining experience, activities and beautiful surroundings combine to create a wonderful living environment every day. Our genuine, caring staff, home-style meals and daily activities add to our residents' daily experience. They will tell you they appreciate all the options while living at Brookdale Hattiesburg I.
Our staff prides itself on respecting the privacy and individuality of our residents, while at the same time,creating a real sense of community. You can maintain the same independent lifestyle you have always enjoyed, plus have the opportunity to connect with your peers, participate in activities and even form new friendships for a lifetime.
Available Services
Our customized Service Care Plan offers just the right complement of additional services, from assistance with medication to daily help with bathing, dressing, grooming and ambulation. Our tiered levels of service ensure that you are only paying for the services that you need.
The sense of community is all around you when you become part of our family at Brookdale Hattiesburg I. Through special events, activities, clubs and ongoing cultural enrichment programs, we offer unlimited opportunities for you to get to know other residents and us. Call to set up an appointment for a tour because we delight in showing you our home.
Our Family is Committed to Yours.
Brookdale Hattiesburg Assisted Living Amenities
Fitness & Wellness Programs
Fitness & wellness facilities/equipment
On-Site Services
Veterans Affairs (VA) Aid Assistance
Staff Training & Qualifications
Staff trained in Medication Management
Inside Amenities
Cable/Satellite TV in Common Area
Housekeeping & Maintenance
Private Housekeeping Services
Games Hobbies & Recreation
Facilitated Field Trips/Outings

Tabletop & Other Games/Programs

Arts & Crafts Activities/Programs

Music Activities/Programs
Transportation & Shopping
General Transportation Services
Therapies
Physical Therapy/Rehabilitation
Financing & Payment Options
Photos of Brookdale Hattiesburg Assisted Living
Tour Brookdale Hattiesburg Assisted Living
The best way to get to know a community is by scheduling a tour. See the facilities, meet the staff and residents, and get a feel firsthand what it's like to live at Brookdale Hattiesburg Assisted Living.
By clicking "Get Costs" I am providing express written consent to receive calls including automated/pre-recorded calls and automated texts for which I may incur a cost, as well as emails from Caring and its partners. I understand I am not obligated to provide this consent to utilize Caring's service(s). I acknowledge I was able to review the Agreement to be Contacted, Terms of Use, and Privacy Policy.
Map of Brookdale Hattiesburg Assisted Living
Costs at Brookdale Hattiesburg Assisted Living
Request Information from Brookdale Hattiesburg Assisted Living
By clicking "Get Costs" I am providing express written consent to receive calls including automated/pre-recorded calls and automated texts for which I may incur a cost, as well as emails from Caring and its partners. I understand I am not obligated to provide this consent to utilize Caring's service(s). I acknowledge I was able to review the Agreement to be Contacted, Terms of Use, and Privacy Policy.
Reviews of Brookdale Hattiesburg Assisted Living
Krystina
Brookdale Hattiesburg was fantastic. The apartments were very adequate and efficient, and it looked like it would be a great environment, safe, and would have some privacy and independence. The staff was very attentive. We saw them interacting with some of the residents, and it seemed like they really cared about them and knew them well. We saw the dining area, which was really nice, and they had it spread out because of COVID. We saw a living-room-type area where folks could sit and watch TV together, and it was very nice and clean. It had a lot of room to move around if you had a little walker. It was just really nice.
Assisted Living Articles and Resources
Nearby Senior Communities
Expand your provider search by geography and care type.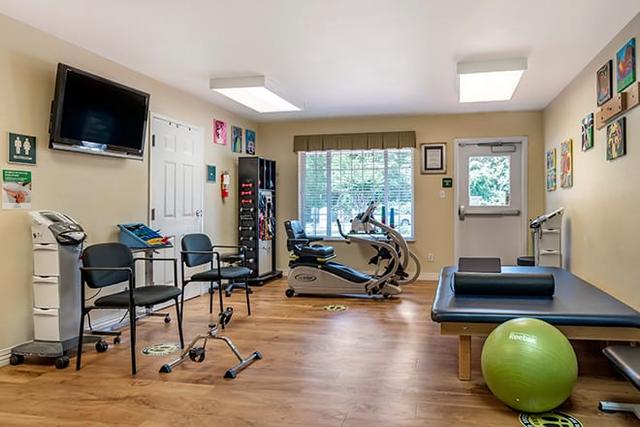 Brookdale Hattiesburg Assisted Living
103 Fox Chase Drive,
Hattiesburg, Mississippi 39402
Assisted Living Nearby
Go a bit further out to explore pricing and amenities.