Illinois Retirement Communities
Illinois Retirement Communities by City
Chicago Area/Chicagoland Retirement Communities
---
Other Areas in Illinois
Map of Illinois Retirement Communities
Overview of Illinois Retirement Communities
The Land of Lincoln offers a wide variety of choices when it comes to choosing a retirement community. Seniors can choose retirement communities located near large cities like Chicago, Joliet or Peoria, or opt for the quiet living and stress-free atmosphere afforded by smaller towns like Galena and Champaign-Urbana. Seniors get an amazing opportunity to see all of the popular landmarks and major attractions throughout the state. The average retirement community features excellent accommodations for single occupants as well as couples. Most communities feature apartment style housing, private cottages or single level dwellings. Each residency features all of the amenities including a complete kitchen with oven or microwave, full utilities and spacious sleeping quarters. In addition to worry free maintenance, residents also receive complimentary housekeeping and laundry services.
Illinois Retirement Communities Defined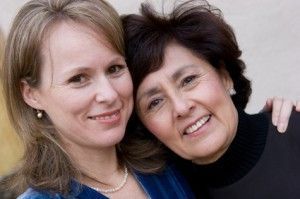 Illinois retirement communities are not geared towards the around-the-clock care offered by assisted living communities and nursing homes, but they do feature dedicated staff ready and willing to respond to emergency situations 24 hours a day. Most importantly, retirement communities offer a measure of freedom not found in assisted living communities or nursing homes. Residents can even travel overseas, secure in the knowledge that their apartment is being taking care of by the maintenance staff.  Unlike assisted living communities, nursing homes or memory care centers, Illinois retirement communities are not required to be licensed or regulated by the state, nor is there any certified retirement community program available.
Back to Top