Hawaii Retirement Communities
Hawaii Retirement Communities by City
Honolulu Area Retirement Communities
---
Map of Hawaii Retirement Communities
Overview of Hawaii Retirement Communities
Hawaii is perhaps one of the most desirable retirement destinations in the entire country. With a year-round warm climate, a nearly endless abundance of outdoor activities and some of the best scenery in the world, it is no wonder that Hawaii is a place so many seniors choose to begin their active retirement. Hawaii retirement communities can be found on each of the main islands in the state, each one offering a different feel due to their location. For instance, areas like Kona offer plenty of ideal communities and amenities including golf courses and sandy beaches. Hawaii does not offer a certified retirement community program.
Hawaii Retirement Communities Defined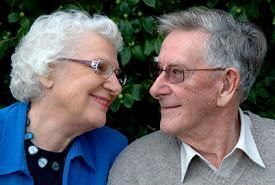 Hawaii retirement communities are not like other communities that cater to senior residents. Unlike assisted living communities or nursing homes, active retirement communities are meant for seniors who are still relatively fit and in good health. These seniors want the reassurance that a close-knit community offers while being able to retain their independence. Accommodations range from apartment-style dwellings to private cottages and single-floor homes, with dedicated staff available for maintenance and housekeeping. Senior residents of retirement communities in Hawaii can indulge in a vast array of fun-filled activities on-site or enjoy sightseeing ventures and other activities throughout the state.
Back to Top