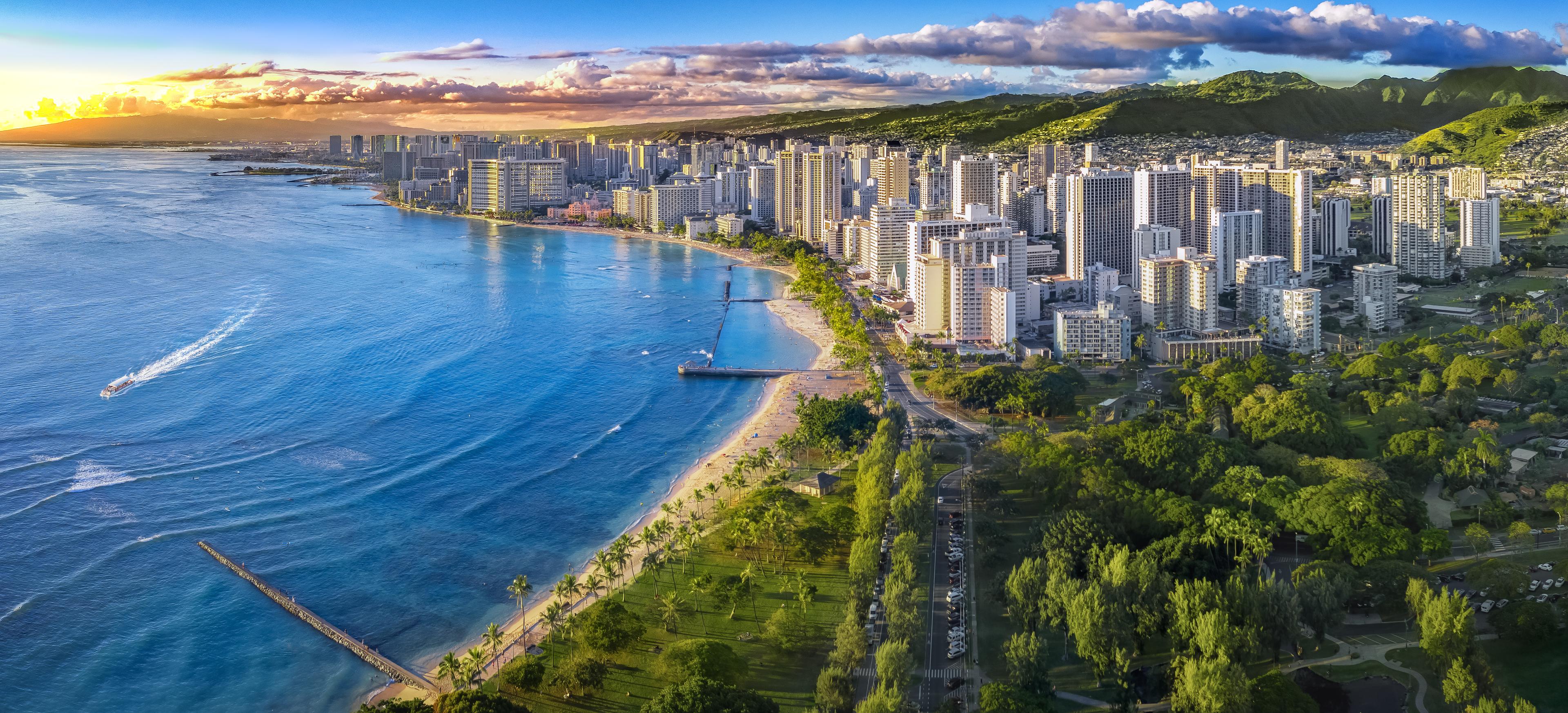 Overview of Hawaii Assisted Living
Renown for its balmy weather, beautiful beaches and the Aloha friendliness of its kama'aina (residents), the Hawaiian lifestyle is the envy of many.
Each of the state's major islands offers a different way of life from the leisurely small-town ways of Kaua'i, Lana'i and Moloka'i to the hustle and bustle of life in a major urban metropolis on O'ahu to the exciting and entertaining life on Maui and the rural country vastness of the Big Island of Hawaii.
As the Melting Pot of the Pacific, Hawaii is a mix of many cultures. This mixture of Hawaiian and primarily Asian cultures creates a strong community sense of o'hana (family) and a respect of the kupuna (elders). According to the 2009 U.S. Census, 14.5% of the state's population is over the age of 65. And with an aging population comes many options for assisted living in Hawaii.
Cost of Hawaii Assisted Living
The average cost of assisted living in Hawaii is $4,000 per month. This is higher than the national average which is $2,877 per month.
Paying for Assisted Living in Hawaii
The cost of living in Hawaii is generally higher than the United States Mainland. Similarly, the cost of assisted living in Hawaii is higher than the national average.
The cost of assisted living in Hawaii is generally paid by seniors and their families. Medicaid may offer some assistance with these costs. In addition, the cost of personal items such as clothing, prescriptions, doctor visits and personal hygiene items remain the responsibility of the senior and their family.
Assisted Living in Hawaii Defined
The State of Hawaii defines an Assisted Living Facility as a combination of housing, healthcare services and personalized supportive services designed to respond to individual needs and promote choice, responsibility, independence, privacy, dignity and individuality. These facilities may offer some or all of the following services:
Three meals a day served in a common dining area
Housekeeping services
Transportation
Assistance with the activities of daily living
Medication management
Access to medical services
24-hour staffing and security
Personal laundry service
Exercise, social and recreational activities
The most available type of assisted living facility in Hawaii is an Adult Residential Care Home, which provides 24-hour living accommodations with a non-relative providing care for seniors who need assistance with activities of daily living, personal care, protection and routine healthcare services.
Adult residential care homes typically provide care for five or less seniors in private family homes located within the neighborhoods throughout the community. There are a few large homes that provide accommodations for six or more residents. Some residential care homes are able to care for residents with special conditions such as dementia or Alzheimer's Disease. You can find Adult Residential Care Homes in our Care Homes category.
Licensing of Hawaii Assisted Living Facilities
In the state of Hawaii, there are several types of facilities that provide care services for adults. Facilities that specifically provide housing and assisted living services, such as bathing, grooming or supervision, for the elderly are called assisted living facilities and residential care homes.
An assisted living facility consists of a building complex with dwelling units that allow residents to maintain an independent lifestyle while receiving assisted living services. Meals are provided, staff are available 24 hours a day and services are based upon a resident's need as per Hawaii Administrative Rules (HAR) §11-90-2.
An adult residential care home is a facility that provides 24-hour living accommodations to adults who require minimal assistance with activities of daily living and are unrelated to the family, as per HAR §11-100-.1-2.
Find Communities
Senior Homes has an extensive directory of senior living options, with care and living providers across the United States. 
Compare Costs, Photos, & Reviews of All Your Options Near Hawaii
By clicking "Get Costs" I am providing express written consent to receive calls including automated/pre-recorded calls and automated texts for which I may incur a cost, as well as emails from Caring and its partners. I understand I am not obligated to provide this consent to utilize Caring's service(s). I acknowledge I was able to review the Agreement to be Contacted, Terms of Use, and Privacy Policy.