Hawaii Nursing Homes
Cost of Hawaii Nursing Homes
The average cost of Nursing Homes in Hawaii is $342 per day. This is higher than the national average which is $228 per day.
In Hawaii there are 54 Nursing Homes. We can help you find the best matches for your needs.
Hawaii Nursing Homes by City
Honolulu Area Nursing Homes
---
Other Areas in Hawaii
Map of Hawaii Nursing Homes
Overview of Hawaii Nursing Homes
Hawaii truly offers something for everyone. With its mild weather year round, miles of pure sandy beaches and a multitude of shopping opportunities, seniors who choose to live in nursing homes in Hawaii will not lack for fun and mentally stimulating activities that spark their interests and keep them busy. History buffs will enjoy the numerous historical sites scattered throughout the islands, while the golf lover will enjoy some of the best golf courses in the world. Seniors who live in Hawaii nursing homes will be treated with the latest in medical technology should they need these types of services. Queen's Medical Center, located in Honolulu, is a top ranked hospital that gets high marks for their work in urology, pulmonology, geriatrics and gastroenterology. Hawaii Medical Center East, also located in Honolulu, offers heart services, cancer services and geriatric care.
Nursing Homes in Hawaii Defined
Nursing homes in Hawaii are designed to offer different levels of care to their residents, depending on their needs. This includes intermediate care in which an individual might need some extra help with their day-to-day tasks, such as showering and dressing as well as some help with effectively managing any medical conditions they might have. Skilled care provides a higher level of care for those residents who have acute medical conditions that dictate that they must have care around the clock. Temporary care for an individual that has been released from the hospital can also be provided by a nursing home.
Regulation of Hawaii Nursing Homes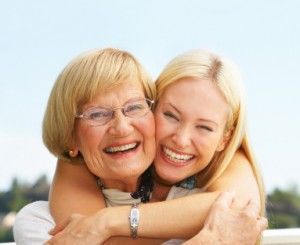 Within the state of Hawaii, the Department of Health is charged with regulating nursing homes as well as assisted living facilities. Individuals who desire to work in a nursing home in the state must be at least 18 years old and hold a nursing assistant certification. One year of experience in an approved facility is also necessary. Hawaii nursing homes are also required to follow federal laws in order to receive medicare funding which include yearly inspections and interviews of of residents to assure they are complying with laws.
Paying for Nursing Homes in Hawaii
For Hawaii nursing homes costs usually includes all meals, a semi-private room, activities and skilled nursing care. A private room will require an additional charge per day. It is also important to note that additional medical therapies, such as physical, speech and occupational, are often ordered by the physician. These, however, are not included in the daily cost of a nursing home and require their own separate charge. There are several ways care can be paid for when an individual needs a skilled nursing environment in a nursing home in Hawaii. Private pay occurs when the resident pays for the charges with their own money. Medicare will pay for nursing home care only under specific circumstances. Medicaid is a federal program that will pay for care in a nursing home if the individual does not have the financial ability to do so and their doctor indicates such services are warranted.
Back to Top