Connecticut Independent Living
Cost of Connecticut Independent Living
The average cost of Independent Living in Connecticut is $3,490 per month. This is higher than the national average which is $1,729 per month.
In Connecticut there are 54 Independent Living Communities. We can help you find the best matches for your needs.
Connecticut Independent Living Communities by City
Greater Hartford Independent Living
---
Fairfield County Independent Living
---
Other Areas in Connecticut
Map of Connecticut Independent Living Communities
Overview of Connecticut Independent Living
Connecticut is one of the most beautiful states in the Northeast. Its four-season climate makes it ideal for retirement. With a mostly rural setting, the state is a dream for those who love the great outdoors with woods and trails filled to brim with game and lakes stocked with fish. Although New York City's many cultural and commercial amenities are just a short train ride away, there are many local eateries and stores that make the small towns in the area quaintly unique. This state is proud of its heritage and routinely hosts state fairs that promote the area's history and cuisine.
Independent Living in Connecticut Defined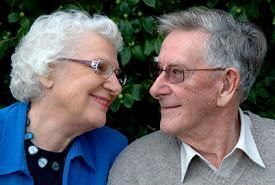 Independent living is ideal for retired seniors over the age of 55 who enjoy their independence. Independent living communities allow people to stay connected with others but enjoy the freedom of doing what they want when they want to. Residents of Connecticut independent living facilities are typically in good health and do not require assistance with life's daily activities such as bathing, dressing or grooming. They can schedule their own activities and make their own meals, or choose to take advantage of those services offered by their independent living community. Seniors who need help with personal chores would be better served in an assisted living facility, where professional caregivers are on staff 24 hours a day to help, or a nursing home, should they have more serious medical conditions that deter them from walking around freely and require consistent nursing care. You can find communities that offer skilled nursing and assisted living services in Connecticut in our
Assisted Living
and
Nursing Home
categories.
Back to Top