Arizona Memory Care
Cost of Arizona Memory Care
The average cost of Memory Care in Arizona is $4,160 per month. This is higher than the national average which is $2,958 per month.
In Arizona there are 147 Memory Care Communities. We can help you find the best matches for your needs.
Arizona Memory Care Communities by City
Phoenix Area / Valley of the Sun Memory Care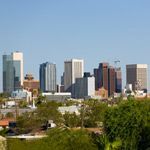 ---
Tucson Area Memory Care
---
Other Areas in Arizona
Map of Arizona Memory Care Communities
Overview of Arizona Memory Care
Adults living with dementia face a unique set of challenges and the growing number of Arizona memory care facilities can help seniors cope with the complex demands of memory loss. Arizona is noted for having some of the best elder care and memory care in the country. A high proportion of seniors in the population helps ensure that issues affecting older people, such as Alzheimer's, are better understood and provided for. In fact, Arizona is home to one of the 29 federally funded Alzheimer's research centers across the United States. The
Arizona Alzheimer's Consortium
is a statewide consortium of researchers and organizations, including the University of Arizona, Arizona State University and the world-famous Mayo Clinic, that is dedicated to understanding and treating Alzheimer's.
Memory Care in Arizona Defined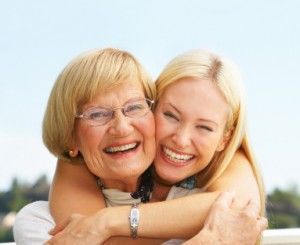 While similar to assisted living in that it provides assistance with the activities of daily living, such as bathing, eating and grooming, memory care differs from other types of senior care in that it focuses on the needs of adults facing a decline in mental abilities. Memory stimulation is vital to the well-being of patients with dementia, and therefore memory-stimulating activities are a key feature of this kind of care. Since it's very easy for a person with Alzheimer's to lose their way, even in familiar surroundings, Arizona memory care facilities are designed to help prevent residents from becoming disoriented. They may provide color-coded trails or handrails to help residents easily find their way around. Indoor and outdoor spaces are protected and enclosed so that residents don't wander away from the facility or harm themselves.
Back to Top