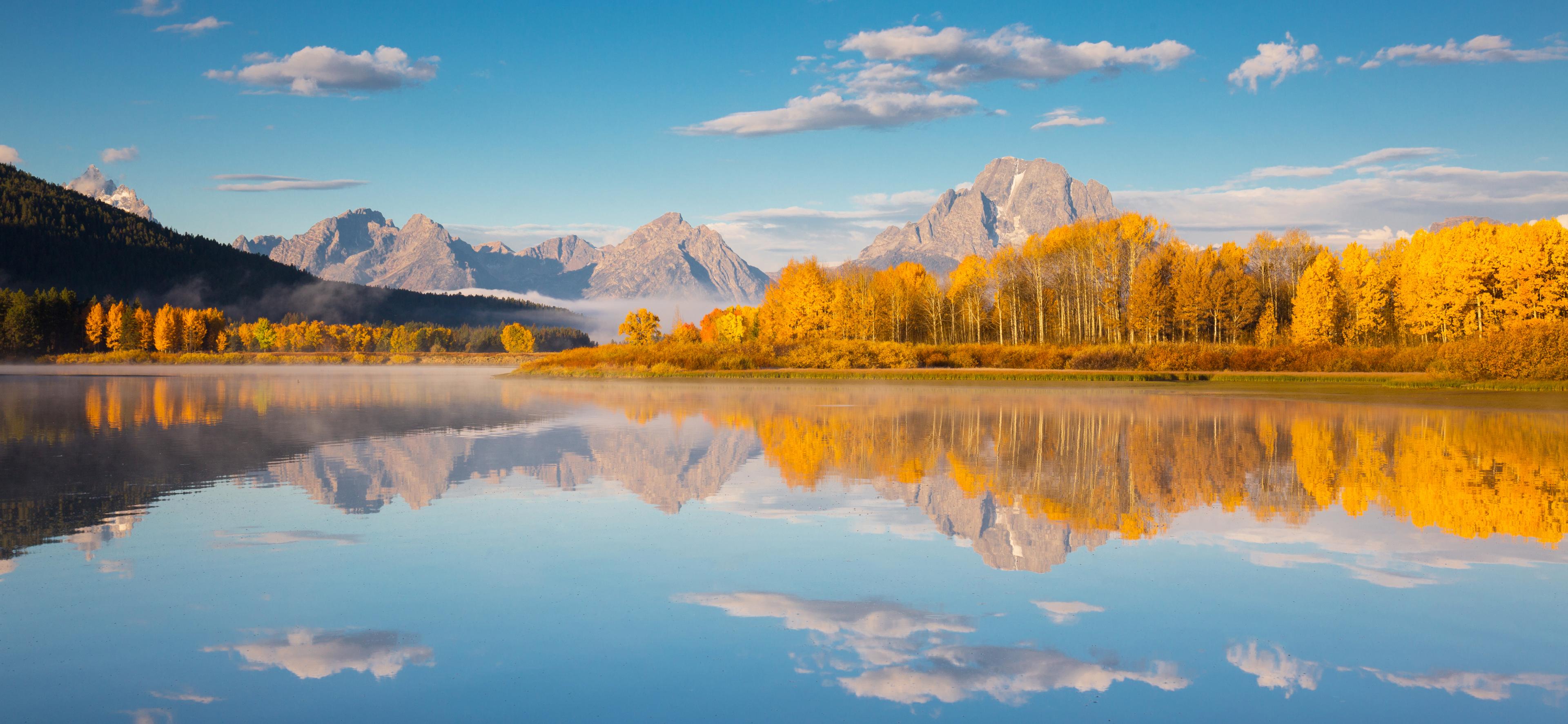 Overview of Wyoming Assisted Living
Wyoming's wide open spaces turn much of the state into a beautiful, natural wilderness worth nurturing and protecting. In 1872, Yellowstone National Park was established as the first environmental preserve of its kind in the world. Now, six million tourists visit Wyoming annually to view the marvels of national parks like Yellowstone and Grand Teton, plus numerous national monuments and forests.
Aside from the healthy tourism, Wyoming is a quiet refuge with the lowest population and the second-lowest population density in the United States. Because of its elevation, Wyoming has a relatively cool climate. While they are able to enjoy frequent sunshine, Wyoming assisted living residents need not worry about extreme temperatures. Even on the hottest days, the nights are cool and comfortable.
Cost of Wyoming Assisted Living
The average cost of assisted living in Wyoming is $3,900 per month. This is higher than the national average which is $2,877 per month.
Paying for Assisted Living in Wyoming
Wyoming ranks as the fifth-most affordable state in the country for long-term care. The fees for a Wyoming retirement facility are typically paid out-of-pocket, using pensions, savings and/or long-term care insurance.
Assisted Living in Wyoming Defined
In Wyoming, an assisted living facility or "ALF" is an establishment engaged in providing a safe and clean living environment to groups of residents who are unrelated to the owner. Services will include:
Meals
Housekeeping
Laundry
Limited nursing care
Limited personal care
The facility may also contain units dedicated to the special care of persons with Alzheimer's Disease or other dementia conditions.
In accordance with state policies, an assisted living community differs from a "boarding house" in that the clientele receive health-related services and assistance with medications. However, residents of assisted living in Wyomingwill not receive instruction on how to perform basic activities of daily living, as they might in a skilled nursing facility, a nursing facility or another type of institution licensed by the state.
Regulation of Assisted Living in Wyoming
The Wyoming Department of Health regulates assisted living facilities in their state, and conducts the surveys which monitor compliance with the rules set forth by the Department.
There are strict requirements for the managers/administrators of assisted living in Wyoming. Before obtaining a license to operate this type of establishment, each manager must have completed 48 semester hours or 72 quarter hours of post-secondary education in:
Healthcare
Elderly care
Health case management
Facility management
Another related field from an accredited college or institution
Education requirements may be waived if the manager has at least two years of experience working with elderly or disabled persons, either with pay or as a volunteer. The manager must also complete a test on the administration of assisted living in Wyoming,and pass with a score of at least 85%.
There must be one registered nurse, licensed practical nurse or certified nursing assistant on duty during every shift. If not under regular employment with the facility, a registered nurse will be contracted to review medication every two months and whenever a resident's prescriptions have changed. This nurse shall also conduct an initial assessment of each resident's functional capacity and physical health. This assessment should be reviewed at a minimum of once annually.
Find Communities
Senior Homes has an extensive directory of senior living options, with care and living providers across the United States. 
Assisted Living Articles and Resources
Compare Costs, Photos, & Reviews of All Your Options Near Wyoming
By clicking "Get Costs" I am providing express written consent to receive calls including automated/pre-recorded calls and automated texts for which I may incur a cost, as well as emails from Caring and its partners. I understand I am not obligated to provide this consent to utilize Caring's service(s). I acknowledge I was able to review the Agreement to be Contacted, Terms of Use, and Privacy Policy.