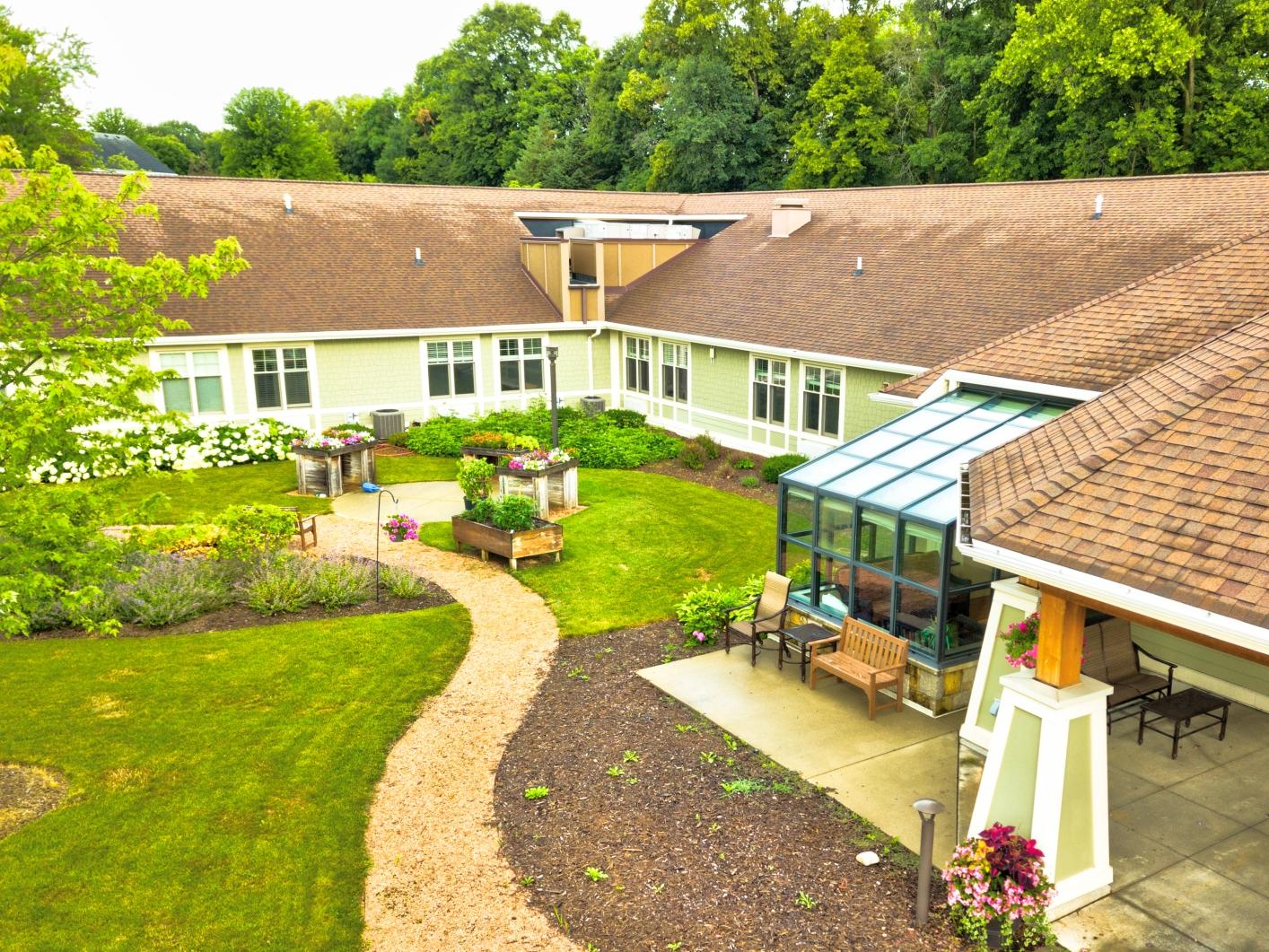 Description of Auberge at Brookfield
Seniors in Auberge at Brookfield can enjoy living in quiet surroundings yet have the convenience of restaurants, shops, health care facilities, parks, golf courses and entertainment venues nearby. The community offers a captivating environment for seniors looking to maintain a fulfilling lifestyle in the company of fellow seniors. It provides a full range of life-enriching activities and events designed to stimulate residents' mental and physical health. From group exercises and cocktail gatherings to off-site tours to nearby attractions and communal events, Auberge at Brookfield strives to make life enjoyable for residents.
The community provides specialized care for individuals dealing with Alzheimer's, dementia and other forms of memory loss through its Spark lifestyle approach. The caregivers assist residents with daily living activities, including medication administration and management, bathing, dressing, grooming, mobility, escorts, dining and social activities. Other services include care coordination, health care management assistance and regular assessment and service planning.
Auberge at Brookfield Amenities
General
Pets Allowed: All pets allowed
Photos of Auberge at Brookfield
Tour Auberge at Brookfield
The best way to get to know a community is by scheduling a tour. See the facilities, meet the staff and residents, and get a feel firsthand what it's like to live at Auberge at Brookfield.
Map of Auberge at Brookfield
Reviews of Auberge at Brookfield