Tacoma Independent Living
There are 10 Independent Living Facilities in Tacoma, WA and 14 Independent Living Facilities nearby. The average cost of Independent Living in Tacoma, WA is $1,872 per month.
Average Cost: $4,500
6414 N Park Way
Tacoma, WA 98407
Located on 28 acres of beautifully landscaped grounds, Point Defiance Village is a lovely retirement community located in one of Tacoma's most scenic neighborhoods.
---
5001 Pacific Avenue
Tacoma, WA 98408
Located on the site of the former Gibson Nursery, Gibson Gardens provides an independent, comfortable community for active adults.
---
6016 N Highlands Pkwy
Tacoma, WA 98406
Weatherly Inn is a locally owned and operated senior living community in Tacoma which offers a full range of services that will make your life easy and carefree.
---
4707 South Orchard Street
Tacoma, WA 98466
The Village Senior Living, located in Tacoma, provides seniors with a selection of amenities to encourage an enjoyable senior living experience.
---
7290 Rosemount Circle
Tacoma, WA 98465
Located in the heart of Tacoma, Merrill Gardens at Tacoma is a community with easy access to nearby amenities and leisure, and our dedicated staff makes us the perfect choice.
---
8201 Sixth Avenue
Tacoma, WA 98406
Assisted Living, Memory Care and Independent Senior Living, in Tacoma, Washington. Make yourself at home at Narrows Glen in Tacoma, Was...
---
3615 South 23rd Street
Tacoma, WA 98405
The living experience at Brookdale Allenmore II is highly personalized. We take time to know your life stories, your family, your friends and your dreams while helping you stay as independent.
---
9723 Steele St S
Tacoma, WA 98444
Charlton Place is a senior assisted living community located in beautiful Tacoma, Washington. Charlton Place has a wonderful, friendly atmosphere. ...
---
1301 N Highlands Pkwy
Tacoma, WA 98406
---
---
Back to Top
Tacoma Independent Living Facility Costs
The median cost of Independent Living in Tacoma for a single-occupancy apartment is $1,872/month (SeniorHomes.com - 2015). This monthly cost typically includes rent, utilities, dining, housekeeping and transportation.
Cost of Tacoma Independent Living Communities
Cost of Nearby Independent Living Communities
| | | |
| --- | --- | --- |
| University House Issaquah | Issaquah | $3,285/month |
| Sagebrook at Bellevue | Bellevue | $3,295/month |
| Bridge Park | Seattle | $1,924/month |
| Capital Place | Olympia | $2,049/month |
| Solstice Senior Living at Renton | Renton | $2,299/month |
| Solstice Senior Living at Normandy | Normandy Park | $2,095/month |
| Peninsula | Gig Harbor | $2,174/month |
| The Garden Club | Bellevue | $2,374/month |
| Willow Gardens | Puyallup | $2,099/month |
| Madrona Park | Federal Way | $3,000/month |
| Farrington Court | Kent | $2,850/month |
| The Meridian at Stone Creek | Milton | $3,500/month |
| Revel Lacey - Lacey WA | Lacey | $2,900/month |
Cost data provided by senior living communities and compiled by SeniorHomes.com is subject to change without notice. This data is for informational purposes only and may contain inaccuracies. Your actual senior living costs may vary depending on your personal situation.
Back to Top
Reviews of Tacoma Independent Living Communities
---
---
---
---
---
---
Back to Top
Map of Tacoma Independent Living Facilities
Information About Independent Living Facility in Tacoma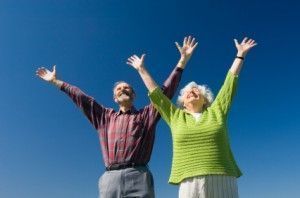 Tacoma, Washington, is a mid-size port city located on Puget Sound, a complex system of estuarine waterways off the Pacific Ocean. For thousands of years, the area was occupied by American Indians, mostly of the Puyallup people. A small sawmill was constructed in 1852 by a Swedish man named Nicolas Delin. What really put Tacoma on the map was its establishment as the terminus of the Transcontinental Railroad around 1864. Nicknamed the City of Destiny, Tacoma was formally incorporated on November 12, 1875. From a population of 1,098 in 1880, as of the 2010 census Tacoma had grown to 200,000. This translates to a population density of 3,865 people per square mile, slightly higher than Denver, Colorado or Houston, Texas. The region enjoys a Mediterranean Oceanic climate. This means it is warm, but not hot, in summer; cool, but not cold, in winter and rare is the month when it does not rain. From the 1930s to the late 1990s, the city was famous for its 'Tacoma 'roma, ' a distinctive local pong caused by the local paper industry. Between the abundant evergreen trees, the constant rainfall and the comforting presence of Mt Rainier in the background, Tacoma independent living is green, pleasant and odor-free since sulfur emissions were reduced shortly before the new millennium.
Tacoma Attractions
Along with the advantages of living in a marine environment, Mt Rainier National Park is only a 90 minute drive south on Interstate 5 and State Highway No. 7. Less than an hour's drive to the west is Olympia, the state capital, and Tumwater, home of the famous Olympia Brewery until its closure in 2003. The Tacoma independent living community wants for nothing as far as shopping is concerned. Replete with malls, boutiques and shopping districts, everything you might conceivably need is right at your doorstep.
Tacoma Senior Activities
The City of Tacoma itself has two senior activity centers. These are Lighthouse Activity Center on the east side and Beacon Activity Center located in the downtown area. Free van transportation is provided to the Tacoma independent living seniors who live within the city limits. As well as participating in programs designed to support independence, improve skills, promote healthy aging and encourage community involvement among the over-50s, these centers also serve as meal sites, where healthy lunches are served Mondays through Fridays.
Tacoma Medical Facilities
Easy access to quality medical services are a critical component of Tacoma Independent Living. St Joseph Medical Center, the flagship hospital of the Franciscan Health System, is a 366-bed regional medical center and Level II trauma center. Of particular interest to seniors are the orthopedic services, heart and cancer centers and diagnostic imaging services. Doctors here are pioneering a new, easy and less painful technique in angiography. A half hour's drive north on I-5 is Seattle's University of Washington Medical Center. UW Medical Center scores well in the 2011 edition of the U.S. News & World Report publication, "America's Best Hospitals." It is also an Aetna Institute of Quality for its cardiac medical intervention and has appeared in the Honor Roll of the U.S. News since rankings began in 1990.
Tacoma Transportation
Successful Tacoma independent living depends on a well-run transportation system. The major public transport provider in Tacoma is Pierce Transit, which provides daily commuter buses to Olympia and Seattle. The ten-year transportation plan for the area includes commuter rail, light rail, high-occupancy-vehicle expressways, regional bus routes and bicycle paths. Discount fares apply for those who are over the age of 65, have a disability verifiable by a doctor or who have a valid Medicare card.
Summing Up
This is an attractive area for Tacoma independent living. The climate is pleasant and recreational facilities, shopping, senior activity centers and medical facilities are all accessible. Special discounted fares are available on public transport for those who are eligible.
Back to Top