Washington Nursing Homes
Cost of Washington Nursing Homes
The average cost of Nursing Homes in Washington is $266 per day. This is higher than the national average which is $228 per day.
In Washington there are 242 Nursing Homes. We can help you find the best matches for your needs.
Washington Nursing Homes by City
Seattle-Tacoma/Puget Sound Area Nursing Homes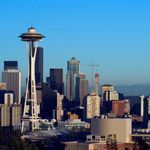 ---
Other Areas in Washington
Map of Washington Nursing Homes
Overview of Washington Nursing Homes
Residents of Washington nursing homes, also commonly known as skilled nursing facilities or SNFs, benefit from beautiful surroundings, high-quality facilities and easy access to some of the best medical care and health services in the country, including the University of Washington Medical Center and Fred Hutchinson Cancer Research Center. Nursing homes in Washington State are also required to meet several quality measures that set them apart from skilled nursing facilities in other parts of the country.
Nursing Homes in Washington Defined
Nursing homes are medical facilities dedicated to provide skilled nursing care for adults with significantly debilitating physical or mental illnesses. In Washington, skilled nursing facilities (SNFs) provide:
24-hour supervised nursing care
Personal care
Therapy
Nutrition management
Organized activities
Social services
Room and board
Laundry services
Skilled nursing facilities are often confused with assisted living facilities. Assisted living provides housing and are for elderly people who may only need moderate medical supervision and caregiving assistance with life's basic daily activities such as dressing, bathing and taking medications. Residents of assisted living facilities are generally mobile and are healthy enough that they do not require the constant medical monitoring that SNF residents receive. You can find assisted living facilities in Washington in our Assisted Living category.
Seniors facing the challenges of memory loss and dementia may reside in a skilled nursing facility if they also have other physically limiting medical conditions or are in the late stages of Alzheimer's disease. However, many seniors are able to live for several years in assisted living or memory care facilities that are specially equipped to care for residents with memory loss. You can find Washington facilities that care for Alzheimer's patients in our Memory Care category.
Regulation of Washington Nursing Homes
Skilled nursing facilities that receive a license to operate in Washington State undergo a thorough inspection and licensing process. Each year the
Washington State Department of Social and Health Services
conducts an annual inspection of all SNFs. State inspectors personally observe the facility, review records and interview patients about the quality of their care.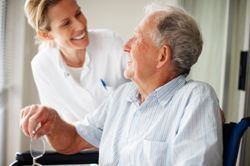 The Department then publishes a report and requires that SNFs create a plan of action to address any issues that were uncovered during the inspection or risk losing their license. These reports are available for public review upon request from the nursing home or from the State for a small fee.
In 1995, Washington State recognized residents of skilled nursing facilities as a vulnerable population and legislated additional protections for all residents of Washington nursing homes. This "Bill of Resident Rights" allows residents to be in legal control of their own care and dictates how staff are allowed to interact with them while they reside at a SNF.
Support for Residents of Washington Nursing Homes
There is a wide range of services and organizations in Washington State to help seniors pay for and manage nursing home care. Washington actively participates in the national
Long-Term Care (LTC) Ombudsman
program, which provides certified volunteers who are specially trained to act as advocates for nursing home residents and their families. There are over 500 certified LTC Ombudsman in Washington State. The
Washington State Department of Social and Health Services
also maintains community services offices in each of its counties. The offices offer a wealth of information and assistance in gaining access to medical care and health services.
Back to Top