Sunrise at Silas Burke House
Assisted Living
Memory Care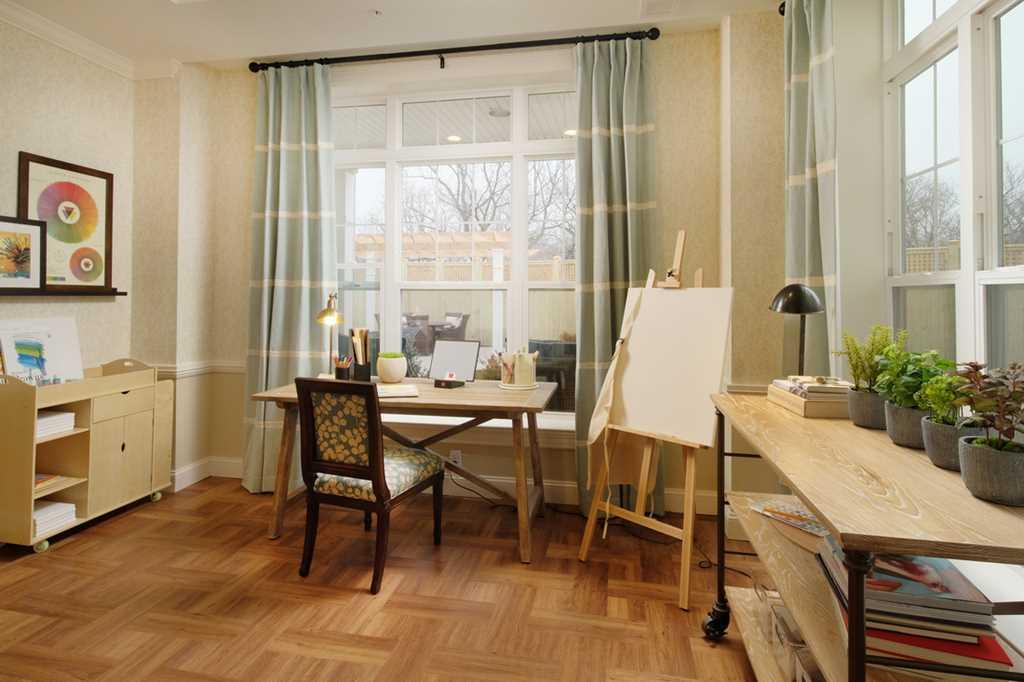 Description of Sunrise at Silas Burke House
Focusing on your unique needs and preferences, Sunrise Senior Living takes a holistic approach to senior care. With us, you can expect consistent yet individualized care rooted in evidence based research and theories of aging. From personalized programming to quality dining, we concentrate on your individual wellness and well-being so you can live life exactly how you please.
We remain firmly focused on promoting the safety of our residents, and are taking rigorous measures to help maintain their health during this time. Sunrise CareConnect, our electronic health record system, allows physicians to track residents' care, medication protocol, and progress notes remotely. In addition, we are facilitating telehealth visits with health care providers, minimizing the need for external office visits.
At Sunrise, championing quality of life for all seniors is our mission and is carried out by every Sunrise team member. Based on resident surveys, consumer insights, and industry metrics, national programs have recognized Sunrise's efforts and our commitment to quality care.Sunrise communities have earned more than 280 National Quality Awards - more than any other assisted living provider. To learn more about our award winning communities, a full listing of the company's recipients can be found on Sunrise's National Quality Award page.
Sunrise at Silas Burke House Amenities
Photos of Sunrise at Silas Burke House
Tour Sunrise at Silas Burke House
The best way to get to know a community is by scheduling a tour. See the facilities, meet the staff and residents, and get a feel firsthand what it's like to live at Sunrise at Silas Burke House.
Map of Sunrise at Silas Burke House
Costs at Sunrise at Silas Burke House
Assisted Living
This level of care provides support for those who need help with personal care needs such as cleaning, bathing, and dressing. Residents selecting this level of care are treated to many amenities in a home-like atmosphere, while getting support in their daily lives.
Reviews of Sunrise at Silas Burke House