The Colonial at Old Camden
Assisted Living
Memory Care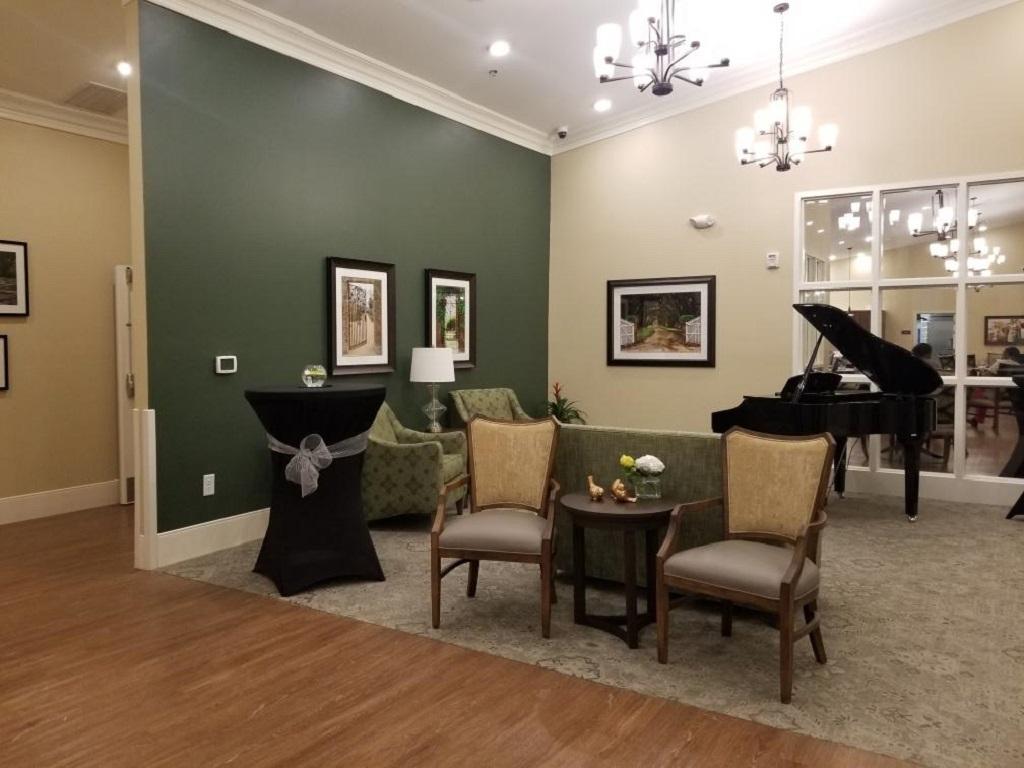 Description of The Colonial at Old Camden
The Colonial at Old Camden offers premier assisted living and memory care with superior personalized care and compassionate staff. Situated in Camden, SC, our state-of-the-art facility offers luxury style accommodations with a comfortable, small-town feel. Phoenix Senior Living is a company built on love that spans generations, offers ideal assisted living options for seniors and specialized services for those diagnosed with Alzheimer's and various forms of dementia. Phoenix Senior Living, whose leadership collectively has been serving seniors for more than 30 years, believes that transitioning into your new home at The Colonial at Old Camden welcomes a new chapter in your life, where seniors can live as independently as they desire a life where seniors live, love and learn.
All seniors at The Colonial at Old Camden have full access to the facility's wide spectrum of services and amenities. This includes permanent residents, Senior Day Program visitors, and short-term residents of our Respite Care Program. Seniors enjoy superior culinary experiences, personal care assistance, professional housekeeping services, and excellent transportation options, to name a few. Every resident can call for immediate help via our Call system located in all bathrooms and bedrooms, as well as by way of personal mobile pendants provided. Our executive staff and trained caretakers are committed to serving your loved one. We encourage you to take advantage of these unique onsite services and amenities:
Live, Love, Learn signature wellness program
Medication management
Activity and programming coordinator
Continence management
Personal care and grooming services
Courtyard with relaxing walking trails
Oxygen management
Family Support
Our dedicated staff at The Colonial at Old Camden understands the challenges in caring for your aging loved one. Please allow us to serve as an extended family member in supporting you. Our first priority is to garner our seniors' trust, learn of their interests, and cultivate a relationship. We communicate our progress with our families by:
Creating a personalized service plan, routinely updated, with input from family and all other support services involved in our residents' care
Providing a monthly Health and Wellness report
Offering personalized care planning meetings to keep you apprised of your senior's progress
Making our team available for private meetings at any time
Thank you for your interest at The Colonial at Old Camden. Please give us a call to schedule a free tour.
The Colonial at Old Camden Amenities
Room and housing options
Companion Suites: We do offer companion suites
General
Pets Allowed: Small pets allowed
Photos of The Colonial at Old Camden
Tour The Colonial at Old Camden
The best way to get to know a community is by scheduling a tour. See the facilities, meet the staff and residents, and get a feel firsthand what it's like to live at The Colonial at Old Camden.
Map of The Colonial at Old Camden
Costs at The Colonial at Old Camden
Assisted Living
This level of care provides support for those who need help with personal care needs such as cleaning, bathing, and dressing. Residents selecting this level of care are treated to many amenities in a home-like atmosphere, while getting support in their daily lives.
Reviews of The Colonial at Old Camden