Rhode Island Memory Care
Cost of Rhode Island Memory Care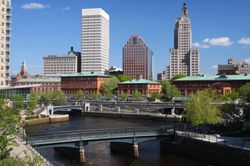 The average cost of Memory Care in Rhode Island is $5,270 per month. This is higher than the national average which is $2,958 per month.
In Rhode Island there are 23 Memory Care Communities. We can help you find the best matches for your needs.
Rhode Island Memory Care Communities by City
Providence Area Memory Care
---
Map of Rhode Island Memory Care Communities
Overview of Rhode Island Memory Care
While the state may be small in size, the Rhode Island memory care community has a lot to offer its aging population and 20,000 or so residents currently living with Alzheimer's and dementia. In 2005, the
Alzheimer's Disease and Memory Disorders Center
relocated to Rhode Island Hospital to assist seniors in Connecticut, Massachusetts and Rhode Island with the challenges related to memory loss and cognitive decline. The center employs experts in memory disorders and offers a wide range of services including specialized consultations, assessment and referral services for southeastern New England, clinical trials of experimental drugs, and a research department that holds a weekly forum for memory care researchers.
Memory Care in Rhode Island Defined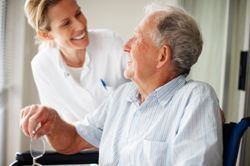 Memory care is a long-term option for seniors who are no longer able to live safely in their own homes due to memory loss and cognitive impairment. Since individuals diagnosed with Alzheimer's often do not require 24-hour-a-day medical care, a private or semi-private suite within an assisted living facility or care home may be an ideal option. Unlike independent living centers which offer seniors greater freedom and the ability to come and go as they wish, a Rhode Island memory care facility provides safety and monitoring features such as secured areas and alarms designed to keep residents safe while moving about outside or indoors. Specially trained staff assist residents with daily living activities and offer programs designed to stimulate the mind.
Back to Top