The Ganzhorn Suites of Avon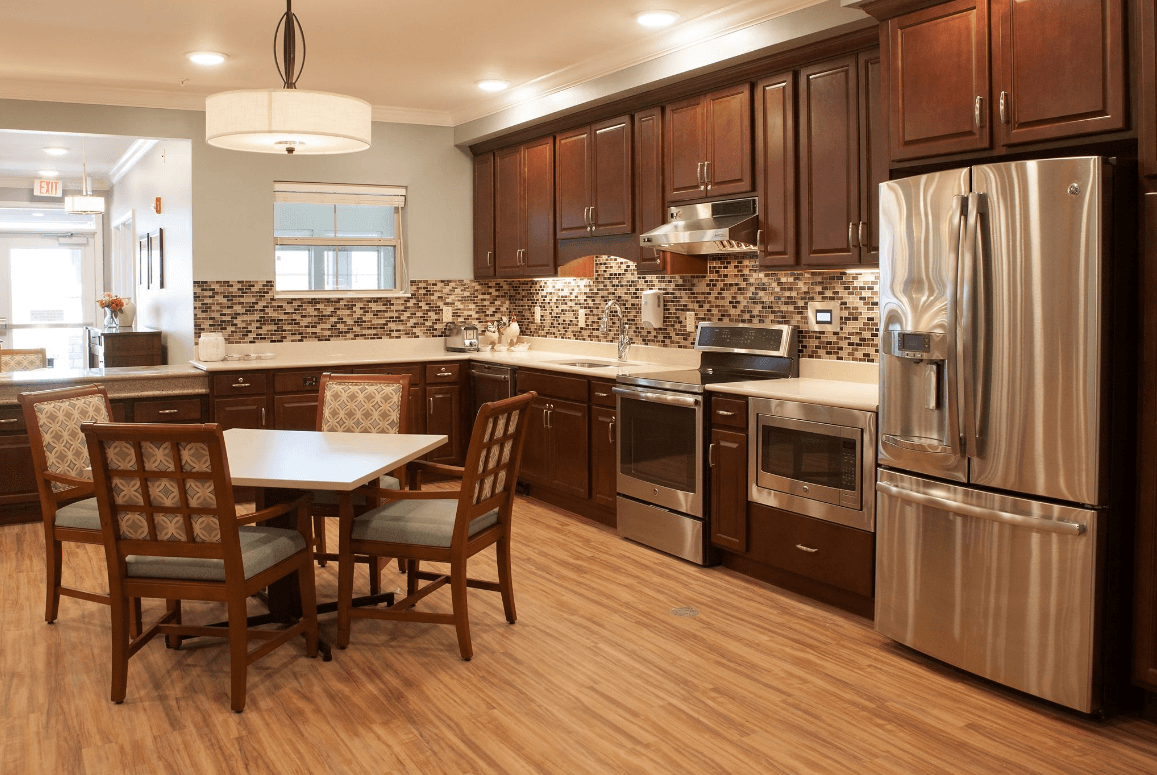 Description of The Ganzhorn Suites of Avon
The Ganzhorn Suites is a highly specialized memory care assisted living community committed to meeting the evolving needs of residents with Alzheimer's disease and other forms of dementia. We understand that each resident experiences a unique journey, so our care and programs are specifically tailored to fit each resident's individual needs, strengths and abilities. Our memory care programs are routinely updated to reflect the latest Alzheimer's research findings and clinically proven care practices.
We offer:
A purpose-built design featuring four distinct households each dedicated to a different stage of dementia
Exceptional staffing levels – nearly twice the typical level at memory care centers – including 24-hour nursing care
Advanced technologies optimize safety, security and clinical outcome tracking
A nationally renowned neurologist reviews our assessment and care strategies
Robust life-enrichment programming developed specifically for individuals with memory loss
We focus on innovation in environmental design to support independence and help residents maintain their cognitive function for as long as possible. Serene spaces, private suites, natural light, circular paths and simple décor with memory cues combine to create a soothing, easy-to-navigate environment. Each household features a family-style kitchen, living room, dining room, den, conservatory and a large secure courtyard.
At The Ganzhorn Suites, we hire only the most experienced, compassionate professionals who embrace and celebrate our residents. Our care team includes Certified Dementia Practitioners® (CDP®) who passionately dedicate each day to providing life-enriching care to our residents. The CDP is an earned credential that provides families with the security and comfort in knowing that their loved one is being cared for by skilled, caring and competent professionals who have completed extensive Alzheimer's and dementia training.
The Ganzhorn Suites of Avon Amenities
Photos of The Ganzhorn Suites of Avon
Tour The Ganzhorn Suites of Avon
The best way to get to know a community is by scheduling a tour. See the facilities, meet the staff and residents, and get a feel firsthand what it's like to live at The Ganzhorn Suites of Avon.
Map of The Ganzhorn Suites of Avon
Reviews of The Ganzhorn Suites of Avon