Nebraska Memory Care
Cost of Nebraska Memory Care
The average cost of Memory Care in Nebraska is $4,813 per month. This is higher than the national average which is $2,958 per month.
In Nebraska there are 39 Memory Care Communities. We can help you find the best matches for your needs.
Nebraska Memory Care Communities by City
Other Areas in Nebraska
Map of Nebraska Memory Care Communities
Overview of Nebraska Memory Care
The state of Nebraska features several government-run organizations that provide a wealth of information and assistance with memory care. For instance, the
Eastern Nebraska Office on Aging
provides a variety of tools to help families assess the specific needs of their loved ones, including educational materials, an information and assistance line and various community-based support services. The
Aging Office of Western Nebraska
has their own supportive services and programs to assist seniors in need of specialized memory care in Nebraska. With these resources at hand, residents can easily find and assess a variety of senior living communities that are capable of providing specialized care for those suffering from Alzheimer's and dementia.
Memory Care in Nebraska Defined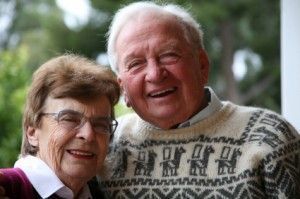 Unlike independent living and assisted living communities, the average Nebraska memory care community is geared towards the special needs of seniors facing the challenges presented by Alzheimer's and other forms of dementia. Dedicated staff members work hard towards creating and maintaining a comfortable and caring environment for those affected. Maintaining a familiar environment allows residents to remain relaxed and not be alarmed by their surroundings. Given that Alzheimer's patients have a tendency to wander, memory care communities usually feature enhanced security and safety measures that keep seniors comfortable and safe 24 hours a day. Staff members also assist residents with personal care, housekeeping, transportation and a variety of other services.
Back to Top