The Reservoir Center for Health and Rehabilitation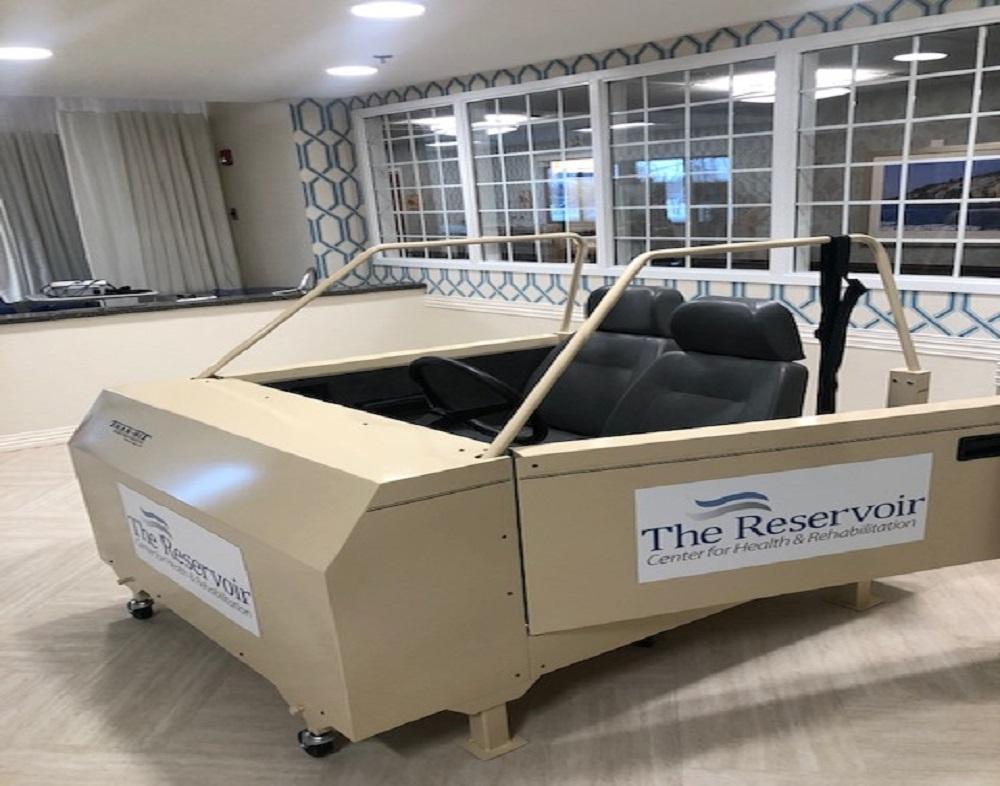 Description of The Reservoir Center for Health and Rehabilitation
We have a commitment to the highest level of quality care, a focus on patient and family education and a passion for customer service. The goal of our center is to meet the ever-changing healthcare needs of the communities we serve. We strive to meet this goal by providing a comprehensive array of specialized services and programs including clinical care, physical, occupational and speech therapies, in addition to social services and recreational therapies in a warm, healing environment.
We are an affiliate of National Health Care Associates, a leader in short-term rehabilitation and skilled nursing care services throughout the Northeast. National Health Care's signature "Passport Rehabilitation" program was specifically designed to meet the needs of individuals requiring a short-term rehabilitative stay following a surgical procedure or an acute medical episode. While on your short-term "trip" with us, please take full advantage of the amenities and services our center offers.
Our rehabilitation department is committed to promoting the highest level of independent functioning for all short-term patients. For our long-term residents, this objective is complemented by additional therapies to prevent avoidable decline in function and independence. Physical, Occupational and Speech Therapy services are available up to 7 days per week, as needed and prescribed by a physician. All therapy services are individually designed based upon the needs and capabilities of the resident/patient and are directed by our inter-disciplinary team, including experienced and licensed therapists.
At National Health Care Associates, we touch people's lives. All of NHCA's centers offer comprehensive long-term care services, including: Activity Programs Therapeutic Recreation Programs and Activities 24 Hour Skilled Nursing Care Primary Care and Specialty Physician Services Restorative Care Case Management Nutrition Services Family Counseling and Support Group Social Services Respite Care Program Caring for someone in need of medical and emotional support requires tremendous energy. For those times when a caregiver needs some relief, whether for a few days or a couple of weeks, our center offers respite services. An individual normally cared for at home or similar setting can be admitted to our center for a short-term stay in order to provide the family caregivers a chance to recover from the stresses of daily care, take a vacation or focus on other personal needs.
For more information on how our services or programs may benefit you or a loved one, please contact our admissions department. We will be pleased to arrange a meeting and tour, at your convenience.
The Reservoir Center for Health and Rehabilitation Amenities
Medicare
Medicare Provider Number: 225326
Licenses
State Licenses: 1285974675
Photos of The Reservoir Center for Health and Rehabilitation
Tour The Reservoir Center for Health and Rehabilitation
The best way to get to know a community is by scheduling a tour. See the facilities, meet the staff and residents, and get a feel firsthand what it's like to live at The Reservoir Center for Health and Rehabilitation.
Map of The Reservoir Center for Health and Rehabilitation
Reviews of The Reservoir Center for Health and Rehabilitation