Iowa Independent Living
Cost of Iowa Independent Living
The average cost of Independent Living in Iowa is $2,247 per month. This is higher than the national average which is $1,729 per month.
In Iowa there are 81 Independent Living Communities. We can help you find the best matches for your needs.
Iowa Independent Living Communities by City
Other Areas in Iowa
Map of Iowa Independent Living Communities
Overview of Iowa Independent Living
Iowa is a favorite destination for many tourists and when residing in this beautiful state. Seniors residing in an Iowa independent living community can enjoy a wide range of outdoor activities such as trekking, golfing, walking, cycling, as well as cruising along the magnificent Mississippi. Some famous places of interest that shouldn't be missed when living in Iowa include the Des Moines Art Center, the Iowa Historical Building, the State Historical Museum, the Twilight cruiser that sails along the Mississippi river, Amana Heritage Museum, and the American Gothic House Center. When looking to explore nightlife in Iowa, seniors can enjoy the many shops, restaurants and entertainment venues that are offered in Des Moines and the surrounding area.
Independent Living in Iowa Defined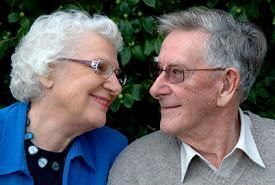 For seniors who are retiring soon and who wish to continue an active lifestyle, then independent living is the right choice. Instead of living in their current home and potentially feeling isolated from the world, they can join many other fellow retirees in enjoying a lifestyle filled with socialization and fun. Since there are many independent living communities in Iowa, residents of the state have many choices available. Seniors should choose an Iowa independent living community that meets their requirements and budget. Seniors who require some form of assistance or continual medical care should look into either
Assisted Living
or
Nursing Homes
.
Back to Top