Assisted Living
Independent Living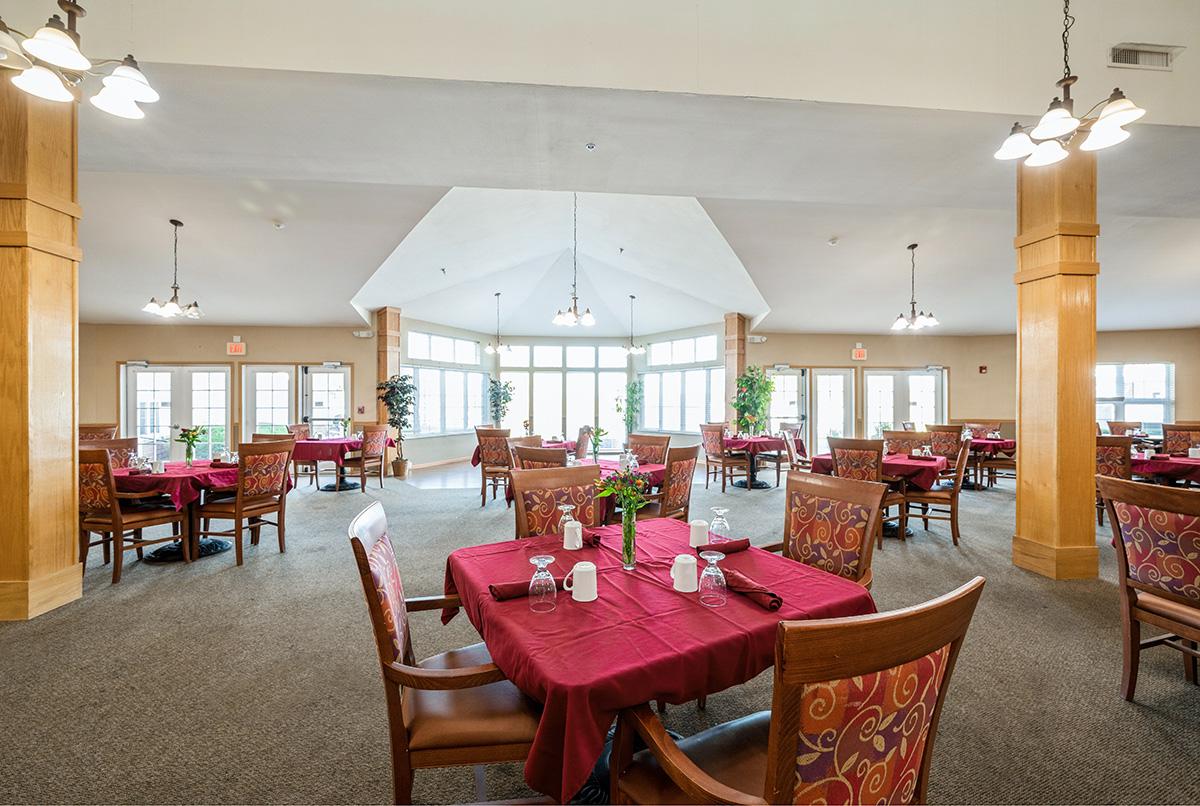 Description of Eagle Pointe Place
Time for socializing, activities to enjoy and delicious meals without the hassle of cooking are just a few of the highlights waiting for seniors who decide to join the Eagle Pointe Place. In addition to our enriching activities offered on-site, there is Dubuque to explore with its Art on the River, accessible fishing piers and the Mississippi Riverwalk. For individuals looking for a senior living lifestyle in Iowa, look no further than our community.
Eagle Pointe Place is just one of the many properties managed by Enlivant. An operator of more than 200 senior living residences, the goal of Enlivant is to enhance seniors' lives by providing them with a homelike setting that encourages independence.
Featured Amenities
Forget having to travel to visit a gym or the beauty/barber salon. At our community, we provide those services on-site, giving you more time to relax or socialize while participating in Meaningful Pursuits activities. Mealtimes allow you to spend time with friends while enjoying a delicious dish in our community dining room featuring restaurant-style dining.
You have a choice of living arrangements, either private or shared, in a studio and one- or two-bedroom apartment. The apartments include a kitchenette and microwave if you want the option of cooking. All utilities are covered, except for cable and phone. A pet may also be permitted after an assessment.
Available Services
Joining a retirement community doesn't mean you're sacrificing independence. In fact, you're gaining more time to enjoy life instead of household chores. Let us take care of the housekeeping, laundry and trash removal. Even the transportation to events and appointments is arranged by our staff.
Though you still are independent, you can rest assured that there are on-site staff to handle any emergency, and apartment bathrooms features safety-grab bars. Living at our community doesn't mean your family can't visit; we offer guest accommodations for friends that wish to stay overnight.
Senior living without the burdens of daily tasks in a homelike, friendly environment is what we promise at the Eagle Pointe Place.
Eagle Pointe Place Amenities
Photos of Eagle Pointe Place
Tour Eagle Pointe Place
The best way to get to know a community is by scheduling a tour. See the facilities, meet the staff and residents, and get a feel firsthand what it's like to live at Eagle Pointe Place.
Map of Eagle Pointe Place
Costs at Eagle Pointe Place
Assisted Living
This level of care provides support for those who need help with personal care needs such as cleaning, bathing, and dressing. Residents selecting this level of care are treated to many amenities in a home-like atmosphere, while getting support in their daily lives.
Independent Living
Independent Living is for those who desire the feel of a private residence with the amenities and activities available in a planned community, such as fitness classes, game nights, and group excursions. Services such as cleaning and groundskeeping are often available.
Reviews of Eagle Pointe Place