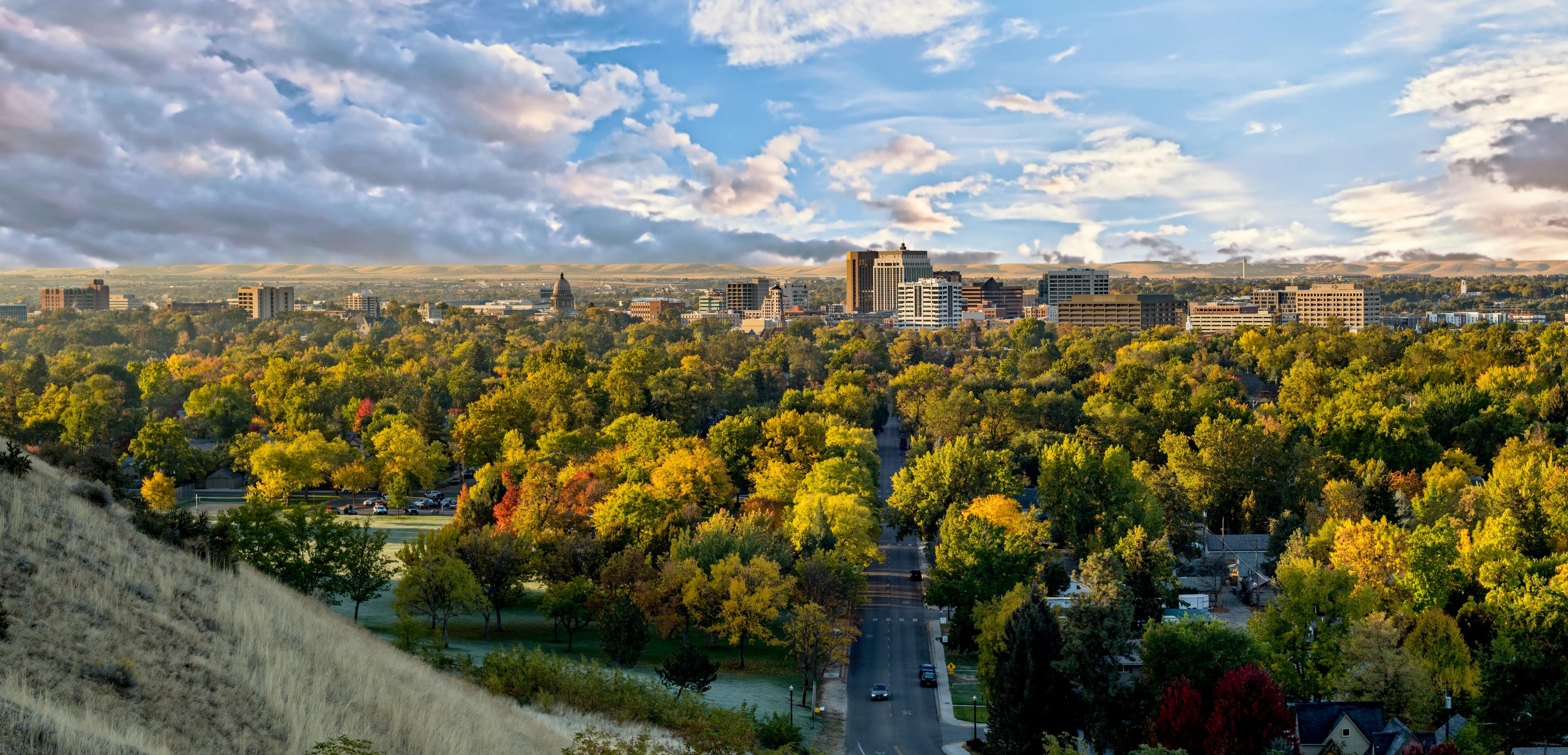 Overview of Idaho Assisted Living
Located in the great Pacific Northwest, the Gem State offers residents a beautiful and diverse selection of outdoor activities and attractions. The Snake River, Hell's Canyon and notable Seven Devils Mountain range are a few of the wonders of Idaho.
Gorgeous mountain ranges and waterfalls give way to lush forests, immense canyons and relaxing hot springs—qualities that make Idaho assisted living feel like a 24/7 vacation spot. Idaho has the lowest crime rate in the West, according to FBI statistics, so seniors can live carefree while enjoying a small-town lifestyle.
Cost of Idaho Assisted Living
The average cost of assisted living in Idaho is $3,240 per month. This is higher than the national average which is $2,877 per month.
Paying for Assisted Living in Idaho
Private payment for assisted living in Idaho is the most widely accepted form of payment, but some facilities also accept long-term care insurance and Veterans' benefits for those who qualify. In addition, low-income residents may fill out a Medicaid waiver to receive some payment reimbursement for room and board.
Assisted Living in Idaho Defined
Residential care and assisted living facilities in Idaho are communities for seniors 60 years of age and older who require supervision but do not need 24-hour skilled nursing. Assisted living communities in Idaho provide:
Dietary services
Medication assistance
Housekeeping
Recreation
According to the Assisted Living Consumer Alliance, Idaho assisted living facilities "support independence, dignity and honoring patient rights."
Licensing of Idaho Assisted Living Facilities
In the state of Idaho, facilities that specifically provide housing and assisted living services, such as bathing, grooming or supervision, for the elderly are called residential care or assisted living facilities.
A residential care or assisted living facility is a facility or residence that provides supervision, personal assistance, meals and lodging to three or more adults not related to the facility's owner as per Idaho Code (IC) Title 39 Chapter 33-3302 (25).
The state of Idaho Department of Health and Welfare is responsible for licensing and inspection of residential care/assisted living facilities. 
Legislation of Idaho Assisted Living Facilities
The passage of Senate Bill 1262 strengthened the language of Idaho Code Section 54-1406A by requiring that all applicants seeking original or reinstatement certification as a certified medication assistant be required to submit to a fingerprint-based criminal history check.
A certified medication assistant is responsible for assisting a licensed nurse with the safe administration of medication. The minimal requirements for this position, as for a Certified Nursing Assistant (CNA), are the ability to read, speak, and write English; hold a current Health Care Provider CPR card; and demonstrate basic mathematics skills. If a CNA has plead guilty or been convicted of a misdemeanor or felony, he/she is unable to become a certified medication assistant. After completing required training, a CNA earns the title of a certified medication assistant.
Find Communities
Senior Homes has an extensive directory of senior living options, with care and living providers across the United States. 
Compare Costs, Photos, & Reviews of All Your Options Near Idaho
By clicking "Get Costs" I am providing express written consent to receive calls including automated/pre-recorded calls and automated texts for which I may incur a cost, as well as emails from Caring and its partners. I understand I am not obligated to provide this consent to utilize Caring's service(s). I acknowledge I was able to review the Agreement to be Contacted, Terms of Use, and Privacy Policy.