Novato Assisted Living
There are 6 Assisted Living Facilities in Novato, CA and 30 Assisted Living Facilities nearby.
Average Cost: $4,500
Map of Novato Assisted Living Facilities
Information About Assisted Living Facility in Novato
The North Bay city of Novato is conveniently located just 20 minutes away from downtown San Francisco, and 10 minutes from the world-class wineries in Napa and Sonoma Counties. Best of all, Novato is home to the
Buck Institute For Age Research
, which means your loved one could be the first to know about new breakthroughs and innovations that counter age-related disease. With a population of only 50,000,
Novato assisted living
residents enjoy a peaceful oasis right next door to the all of the action.
Novato Recreation
Experience the outdoors by enjoying the views from the 1,558 foot high Mt. Burdell or observing the nature of Scottsdale Marsh, Deer Island Preserve and Pacheco Pond Wildlife Area. Another popular park is situated on the shoreline of Stafford Lake, three miles west of Novato. Shoppers will delight in the charms of
Old Town Novato's
unique stores and friendly shopkeepers along tree-lined historical Grant Avenue. Two more local retail destinations are the
Pacheco Plaza Shopping Center
and the Vintage Oaks Shopping Center, which includes over 50 stores and restaurants. The Novato Farmer's Market is held every Tuesday evening.
Novato senior living
residents may also tour the Pacheco Ranch Winery to observe how grapes are grown and enjoy fine California wine tasting, or visit the Marin French Cheese Company to sample award-winning cheeses and enjoy a picnic with views of the tranquil, surrounding meadow and pond.
Novato Activities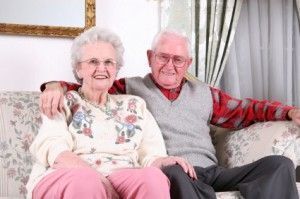 Novato's Miwok Park is built around the
Marin Museum of the American Indian
, which offers "hands-on" programs for visitors of all ages. The museum includes exhibits of Coastal Miwok and Pomo Indian Cultures. Located in the restored home of Novato's first postmaster, the Novato History Museum also celebrates the city's Native American heritage while hosting an annual "Trade Feast" featuring native art, music and dance. The
Pacheco Playhouse
features musicals and other stage plays for theater lovers, or, if your loved one is in a rowdy mood,
Infineon Raceway
is located only 15 minutes east of Novato. The track is a year-round motorsports complex holding major NASCAR and IndyCar events. The
Margaret Todd Senior Center
and the Novato Senior Citizen's Club work together to provide
Novato assisted living
residents with quality classes and specialty programs that will keep your loved one active and young at heart.
Novato Medical Facilities
Novato Community Hospital
, an affiliate of the Sutter Healthcare System, is a fully-staffed, 47-bed medical facility in the heart of the town. The hospital offers a number of classes for "aging gracefully," in addition to support groups for sufferers of a variety of diseases. Another healthcare option for
Novato assisted living
residents is the
Kaiser Permanente San Rafael Medical Center
located only six miles outside the city.
Novato Transportation
Public transportation throughout Novato and the surrounding Bay Area is made very simple on this
journey-planning website
. The
Sonoma-Marin Area Rail Transit (SMART)
connects Novato with other towns within the county.
Whistlestop Wheels
provides paratransit rides to
Novato senior living
residents, as well as offers additional programs and services for older adults. Novato is a small but exciting city close to all of the Bay Area's major attractions. Extensive services and programs geared toward the elderly make Novato an ideal location for your loved one's retirement. To view assisted living options in the area, visit our
Novato Assisted Living
page.
Written by senior housing staff writer.
Back to Top