Inglewood Assisted Living
There are 4 Assisted Living Facilities in Inglewood, CA and 30 Assisted Living Facilities nearby.
Average Cost: $4,500
Map of Inglewood Assisted Living Facilities
Information About Assisted Living Facility in Inglewood
Inglewood has been twice acknowledged by the National Civic League as an All-America City for its speedy progress, evidenced by the fast-growing population and influx of various industries. The city stands in the middle of a commercial region on one side and recreation districts on the other. Seniors who choose
assisted living in Inglewood
enjoy year-round pleasant weather, plus the convenience of having easy access to all their needs.
Inglewood Recreation
Inglewood has more than 10 well-manicured parks that cover a total of at least 100 acres of land. Centinela Adobe Park is home to a fully-restored, 1830 adobe house, now functioning as a museum. The 55-acre Edward Vincent Park is the city's largest, containing a pool, tennis courts and picnic areas. For dining, shopping and entertainment, residents of
assisted living in Inglewood
travel to Holly Park Plaza Shopping Center or Crenshaw Imperial Shopping Center.
Inglewood Activities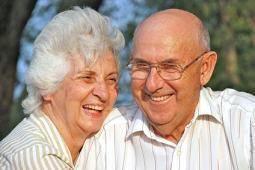 The Centinela Adobe, built in 1834, is one of 43 surviving adobes in Los Angeles County and the oldest building in the area. Considered the "Birthplace of Inglewood," the adobe has since been restored and now operates as a museum run by the Historical Society of Centinela Valley. The Inglewood Senior Center is where seniors enjoying
assisted living in Inglewood
gather for friends and fun. Bingo socials, exercise classes and sewing groups are only some of the activities scheduled by the Center.
Inglewood Medical Facilities
The city is home to one hospital that is fully-equipped to care for all residents of
assisted living in Inglewood
.
Centinela Hospital Medical Center
is a 369-bed hospital offering a wide range of highly specialized medical, surgical and diagnostic services, including the Tommy Lasorda Heart Institute. In nearby Gardena,
Vista Hospital of South Bay
is a 54-room facility that provides top quality services offered by expert physicians and surgeons.
Memorial Hospital of Gardena
utilizes cutting-edge technology in their cardiology services and vascular surgery.
Inglewood Transportation
Getting to and from Inglewood is a breeze, as the city lies just two miles from the Los Angeles International Airport (LAX). Communities of
assisted living in Inglewood
are served by the bus lines operated by the
Los Angeles County Metropolitan Transportation Authority (Metro)
, providing connections and transfers to other Metro Bus and Metro Rail systems. Metro also runs a paratransit program offering 24-hour curb-to-curb service. Inglewood assisted living provides a comfortable and hassle-free lifestyle for seniors. Browse a list of local communities by visiting our
Inglewood Assisted Living
page.
Written by senior housing staff writer.
Back to Top