The Manor - Senior Living Community
Assisted Living
Continuing Care Communities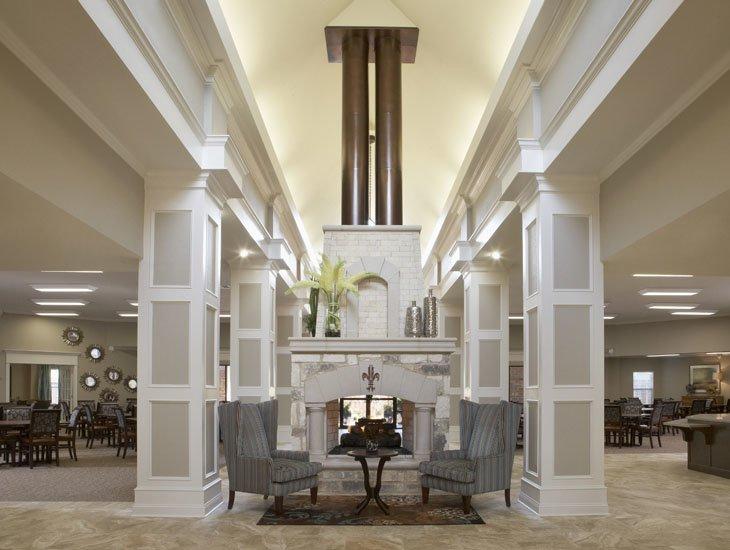 Description of The Manor - Senior Living Community
Located close to numerous hospitals and doctors offices, yet still tucked away in a serene, beautifully landscaped area of central Arkansas, The Manor Assisted Living Community offers the perfect combination of convenience and comfort.

The Manor is the premier assisted living community in central Arkansas striving to serve each resident based on his or her unique needs and desires. By customizing service offerings and a person centered care plan, our residents have the freedom to make choices and deliver day-to-day fulfillment.

The Manor is staffed 24 hours a day with trained healthcare personnel to give our residents and their families the confidence to know they will be well cared for and loved. We are here to help as little or as much as our residents may want or need.

The Manor's facilities provide standard programs and lifestyle opportunities to enable each resident to optimize and enjoy his/her daily life. If you need some daily assistance with respect for your independence and individual preferences, you will find all this and more at a The Manor Assisted Living community.
The Manor - Senior Living Community Amenities
Photos of The Manor - Senior Living Community
Tour The Manor - Senior Living Community
The best way to get to know a community is by scheduling a tour. See the facilities, meet the staff and residents, and get a feel firsthand what it's like to live at The Manor - Senior Living Community.
Map of The Manor - Senior Living Community
Costs at The Manor - Senior Living Community
Assisted Living
This level of care provides support for those who need help with personal care needs such as cleaning, bathing, and dressing. Residents selecting this level of care are treated to many amenities in a home-like atmosphere, while getting support in their daily lives.
Reviews of The Manor - Senior Living Community