Alabama Nursing Homes
Cost of Alabama Nursing Homes
The average cost of Nursing Homes in Alabama is $191 per day. This is lower than the national average which is $228 per day.
In Alabama there are 259 Nursing Homes. We can help you find the best matches for your needs.
Alabama Nursing Homes by City
Greater Birmingham Nursing Homes
---
Other Areas in Alabama
Map of Alabama Nursing Homes
Overview of Alabama Nursing Homes
Nursing homes in Alabama offer a wealth of different advantages for seniors who need a higher level of care than other types of facilities can provide. Alabama nursing homes are popular because of the year-round warm weather, lower cost of living and close proximity to a number of different amenities. Filled with recreational activities, historic areas and top ranking medical facilities, Alabama is an excellent location for seniors. When seniors who live in nursing homes in Alabama need top-notch care, they can enjoy innovative health services from places such as the University of Alabama at Birmingham's School of Medicine and their Comprehensive Cancer Center; the East Alabama Medical Center's partnership with Auburn University that provides the latest in MRI technology; or the University of South Alabama's health system in Mobile.
Alabama Nursing Homes Defined
An Alabama nursing home is a full time care facility designed for special segments of the population. Skilled care is available for those individuals who need assistance after they are hospitalized. Intermediate care can be provided on an as-needed basis when patients have medical conditions that are acute but don't require daily care. Custodial care is for those people who are not able to manage their daily needs without the assistance of another person.
Regulation of Alabama Nursing Homes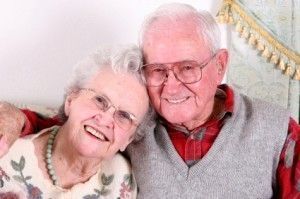 A highly trained and professional team of health care providers staffs each nursing home in Alabama. This team is headed by a medical director that is a licensed physician. Other health care professionals include certified nursing assistants, registered nurses, licensed practical nurses and a range of different therapists such as speech, physical and occupational. Each year, the Alabama Department of Public Health makes at least one unannounced visit in order to inspect each Alabama nursing home. A number of items are looked at during these inspections. These items include the cleanliness of the patients' rooms and common areas, the administration of medicines and therapies, the preparation of meals and more. In total, nursing homes need to pass over 500 federal and state regulatory items on a yearly basis.
Paying for Alabama Nursing Homes
The costs for a nursing home in Alabama have steadily increased through the years due to inflation. These costs typically include room and board, social services, nursing care and recreational activities. Additional services such as speech, occupational or physical therapy, however, are not usually included in the cost and are a separate charge. In many cases, the national programs of Medicare and Medicaid help pay for nursing care for those seniors who need it most. Still other residents of nursing homes must pay at least a portion of their own care.
Back to Top